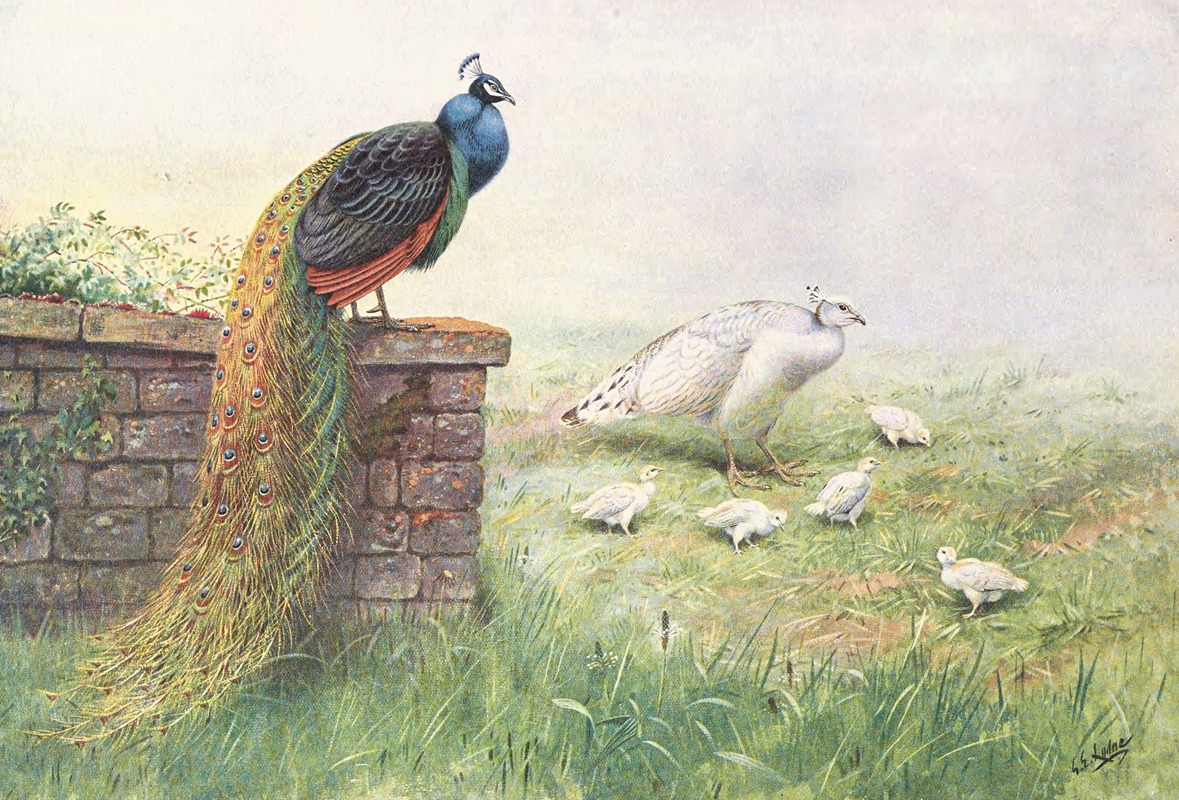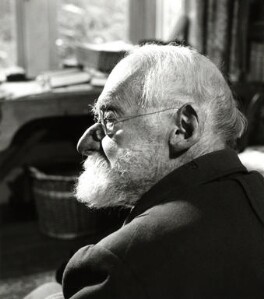 George Edward Lodge FZS, was a British illustrator of birds and an authority on falconry.
George Edward Lodge was born at Scrivelsby, Lincolnshire. His father, Samuel Lodge (1829–1897), was a Canon of Lincoln Cathedral and rector of Scrivelsby, Lincolnshire. G E Lodge was the seventh child and fifth son of Samuel Lodge's eleven children. His brother is the famous photographer Reginald Badham Lodge (1852–1937).
He was educated at home, and became an accomplished taxidermist. He travelled abroad in search of birds and sport, visiting Norway, Sweden, the West Indies and the United States. He was, however, most at home in the Scottish Highlands.
He attended Lincoln School of Art and studied and worked in London before moving around 1920 to Camberley, Surrey.
One of the earliest works for which he made illustrations was Lord Lilford's Birds of Northamptonshire, in conjunction with Archibald Thorburn, whose skill as a bird-artist Lodge greatly admired. This admiration was returned as in the early 1910s Thorburn was approached by a representative of the New Zealand Government regarding a commission to provide plates for a proposed book of New Zealand native birds. Thorburn recommended Lodge for the commission and in 1913 Lodge began work. He studied bird skin specimens from a number of different collections in Britain including the Natural History Museum and eventually supplied 90 plates to the Wildlife Service of the Department of Internal Affairs of New Zealand. Due to the illness of the author the proposed book was never finished and the plates remained with the Department of Internal Affairs until they were transferred to the Dominion Museum in 1948. In 1983 the remaining[clarification needed] 89 plates were eventually published in the book George Edward Lodge: The Unpublished New Zealand Bird Paintings with text by C.A. Fleming.
Lodge was also an expert at woodcuts, in which craft he contributed to books by Henry Seebohm and Badminton Library. His illustrations appeared in Beebe's Monograph of the Pheasants and Eliot Howard's Introduction to Bird Behaviour (1929).
He published his only book, Memoirs of an Artist Naturalist in 1946, illustrating it with his own pictures. One of his last acts, shortly before his eyesight became impaired, was to institute a trust fund for the publication of original works in natural history: the first publication was The Birds of the British Isles by Dr David Bannerman, for which Lodge painted 377 illustrations depicting 435 species.
More Illustrations in Book: A Monograph of the Pheasants (View all 79)