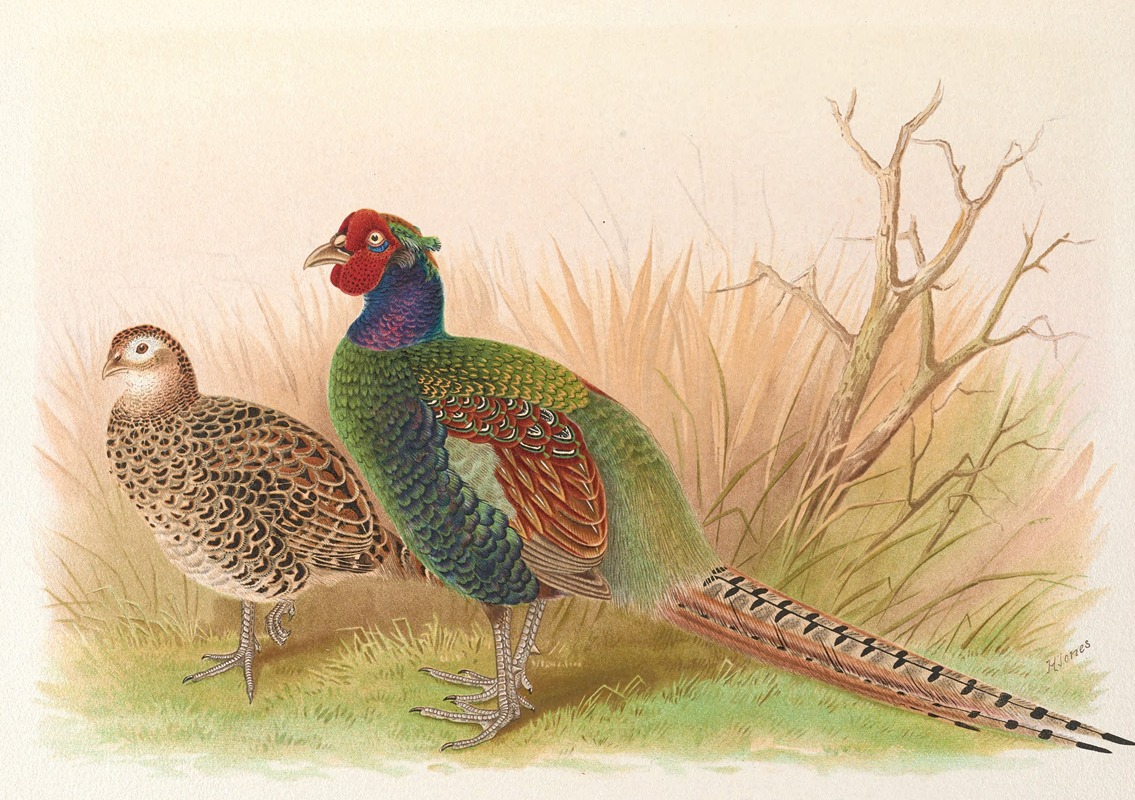 Soldier and painter Henry Jones was a professional soldier who spent much of his career in India. Upon retirement, aged 43, he returned to England, where he devoted his time to painting birds in the collections of the British Museum (Natural History). Over one thousand of these beautiful paintings he bequeathed to the Zoological Society of London (ZSL) in 1921.
Henry Jones was born in 1838. He lived at the family home East Wickham House at Welling in Kent with his five siblings. He was educated at Shrewsbury House School, Shooter's Hill. In 1860 he joined the army as an ensign, and was promoted to lieutenant in 1863 and captain in 1876. He retired with the rank of honorary major in 1880. On return to England, he went back to live in the same family home in Kent where he had been brought up. Thereafter, his passion was painting birds and for the next 40 years he was a regular visitor to the bird department of the British Museum (Natural History) in South Kensington.
Very little is known about Jones's life. It is thought that he saw little active service in India and his duties were mainly administrative. He was probably taught painting at school, for which he had a natural talent. Any draughtsmanship learnt in the army may account for the precision that can be seen in the collection of bird paintings in ZSL Library, which is meticulous in its attention to detail, for accuracy, and sensitive replication of patterns and of colours and at the same time almost miraculously bringing the birds to life even though his work was mainly done from dried museum bird study skins. All the paintings in ZSL Library were completed after Jones returned to England. It is not known if he started painting birds while he was in India which, with its abundant and colourful birdlife, inspired many Europeans to spend their lives describing the continent's avifauna. However, before reaching the high standard to be found in the ZSL paintings, Jones is likely to have filled sketchbooks with studies of living birds. Four of these exist, in private possession, of living animals sketched at ZSL London Zoo. The meticulous detail as exemplified in his paintings was only possible by intimate examination of bird study collections and for that Jones became a regular visitor to the BMNH (now the Natural History Museum).
More Illustrations in Book: A Monograph of the Pheasants (View all 79)