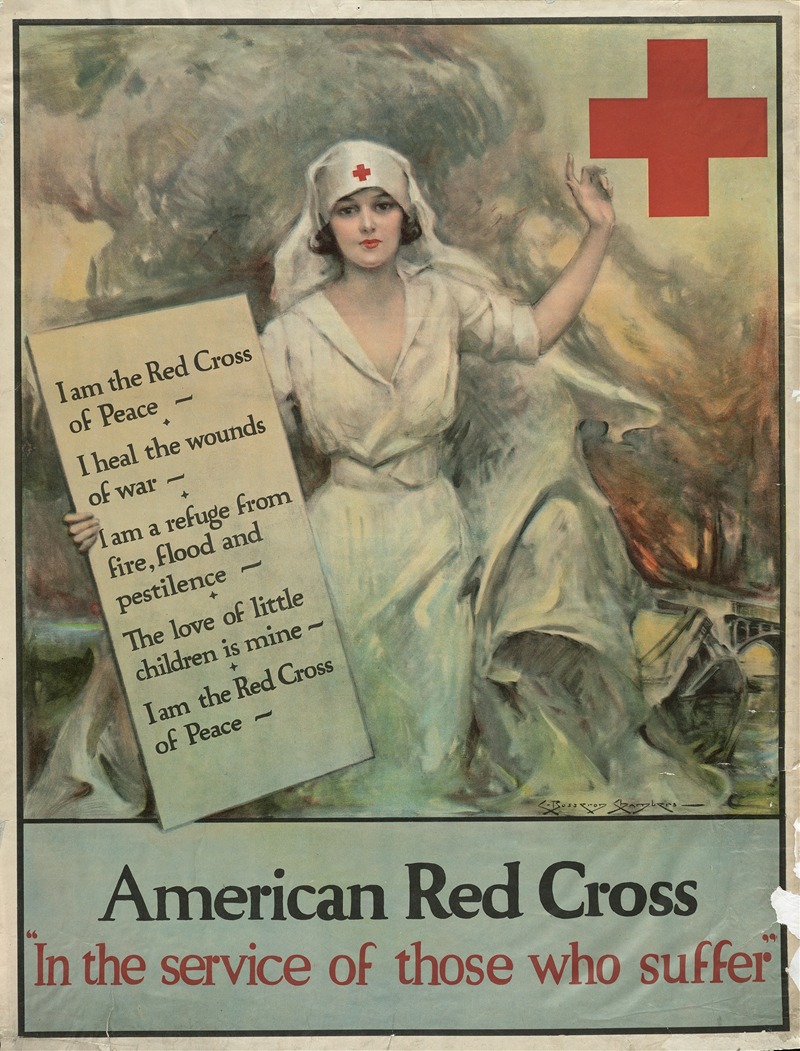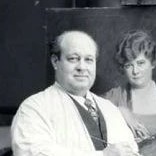 Charles Bosseron Chambers was a painter, illustrator and teacher. The Reading Eagle describes Chambers as the "Norman Rockwell of Catholic art" and reports that his paintings have become collectible. He is best known for the Light of the World, the most popular religious print in America during the first half of the 20th century.
Charles Bosseron Chambers was born in St. Louis, Missouri, on May 13, 1880. His father, an Irish captain in the British Army, was a convert to Catholicism; his mother was from a St. Louis family of French descent. He was brought up in a devout Catholic household. The youngest of several children, Charles was sent to local schools and was graduated from Saint Louis University. He later adopted the middle name "Bosseron" to reflect his French heritage.
Chambers studied art for six years under Louis Schultz of the Berlin Royal Academy and then with Aleis Hrdliczka at the Royal Academy of Vienna. He also studied for six years with Johannes Schumacher in Dresden, and spent some time in Italy.
Due to his mother's failing health, the family moved to Palm Beach, Florida, where he began his art career. Chambers is considered a society painter, having done portraits of many of the leading socialites of the early 20th century such as Henry Flagler, actor Joseph Jefferson, members of the Vanderbilt family and others.
In 1916 Chambers moved to Manhattan with his wife Anne, the niece of Archbishop Patrick Feehan of Chicago and established himself in the Carnegie Studios, Carnegie Hall, where he had a private studio. Chambers was a member of the Society of Illustrators, in New York City, and the Salmagundi Club, an important art club also in the city. In April 1921 his work was exhibited at the Babcock Galleries on 49th St., in 1923 he illustrated Sir Walter Scott's Quentin Durward for Scribners. In November 1935, a number of portraits were on display at the Macbeth Gallery on E. 57th St. His work can now be seen at the Missouri Historical Society in St. Louis and at the Osceola Club in St. Augustine, Florida, among other places.
Between 1920 and 1950 millions of Chambers religious paintings were reproduced and widely displayed. While he continued to accept commissions for society portraits, it was his work in the religious field, prints, holy cards, calendars and magazine covers that brought him national recognition and a steady source of income.
Charles Bosseron Chambers died in New York in 1964.