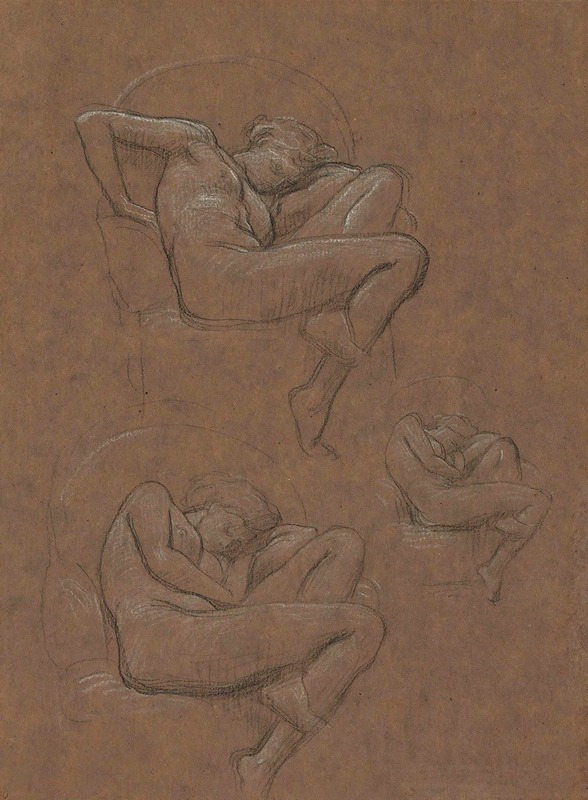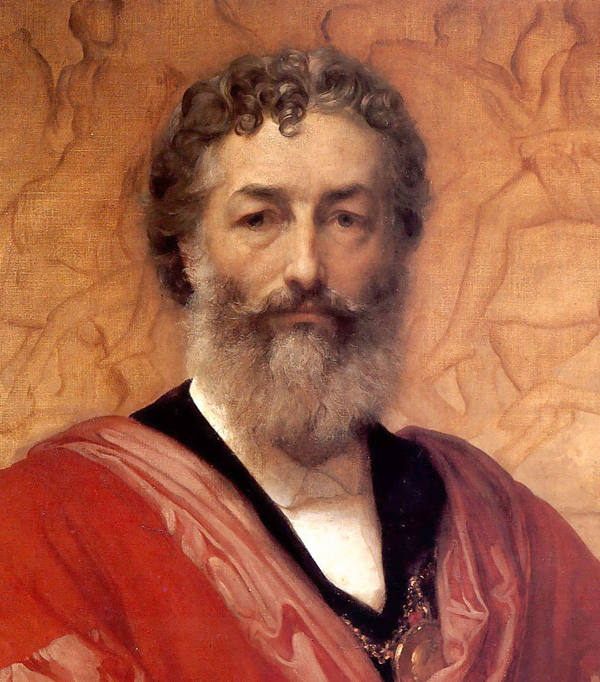 About the Artist
Frederic Leighton, 1st Baron Leighton, known as Sir Frederic Leighton between 1878 and 1896, was a British painter, draughtsman and sculptor. His works depicted historical, biblical, and classical subject matter in an academic style. His paintings were enormously popular, and expensive, during his lifetime, but fell out of critical favour for many decades in the early 20th century.
Leighton was born in Scarborough to Augusta Susan and Dr. Frederic Septimus Leighton. He had two sisters including Alexandra who was Robert Browning's biographer. He was educated at University College School, London. He then received his artistic training on the European continent, first from Eduard von Steinle and then from Giovanni Costa. At age 17, in the summer of 1847, he met the philosopher Arthur Schopenhauer in Frankfurt and drew his portrait, in graphite and gouache on paper — the only known full-length study of Schopenhauer done from life. When he was 24 he was in Florence; he studied at the Accademia di Belle Arti, and painted the procession of the Cimabue Madonna through the Borgo Allegri. From 1855 to 1859 he lived in Paris, where he met Ingres, Delacroix, Corot and Millet.
In 1860, he moved to London, where he associated with the Pre-Raphaelites. He designed Elizabeth Barrett Browning's tomb for Robert Browning in the English Cemetery, Florence in 1861. In 1864 he became an associate of the Royal Academy and in 1878 he became its President (1878–96). His 1877 sculpture, Athlete Wrestling with a Python, was considered at its time to inaugurate a renaissance in contemporary British sculpture, referred to as the New Sculpture.
Leighton was knighted at Windsor in 1878, and was created a baronet, of Holland Park Road in the Parish of St Mary Abbots, Kensington, in the County of Middlesex, eight years later. He was the first painter to be given a peerage, in the 1896 New Year Honours. The patent creating him Baron Leighton, of Stretton in the County of Shropshire, was issued on 24 January 1896; Leighton died the next day of angina pectoris.