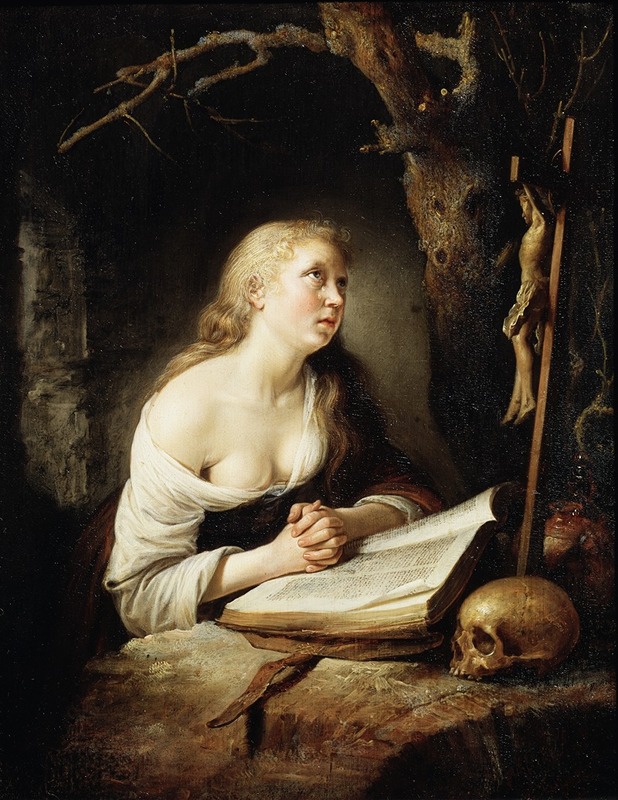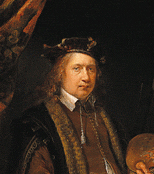 About the Artist
Gerrit Dou, also known as Gerard and Douw or Dow, was a Dutch Golden Age painter, whose small, highly polished paintings are typical of the Leiden fijnschilders. He specialised in genre scenes and is noted for his trompe l'oeil "niche" paintings and candlelit night-scenes with strong chiaroscuro. He was a student of Rembrandt.
Dou was born in Leiden, where his father was a manufacturer of stained-glass. He studied drawing under Bartholomeus Dolendo, and then trained in the stained-glass workshop of Pieter Couwenhorn. In February 1628, at the age of fourteen, his father sent him to study painting in the studio of Rembrandt (then aged about 21) who lived nearby. From Rembrandt, with whom he remained for about three years, he acquired his skill in colouring and in the more subtle effects of chiaroscuro, and his master's style is reflected in several of his earlier pictures, notably a self-portrait at the age of 22, and in the Blind Tobit going to meet his Son.
At a comparatively early point in his career, however, he developed a distinctive manner of his own which diverged considerably from Rembrandt's, cultivating a minute and elaborate style of treatment. He is said to have spent five days in painting a hand, and his work was so fine that he found it necessary to manufacture his own brushes.