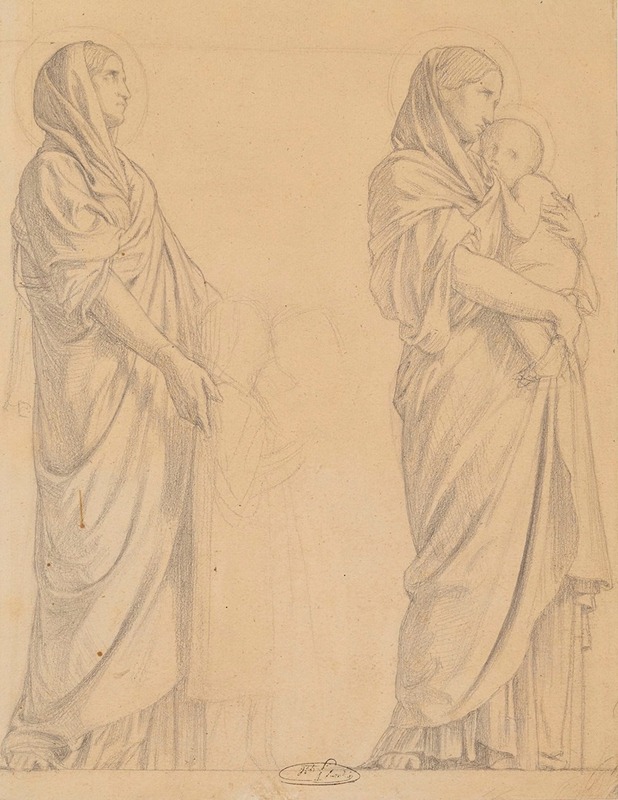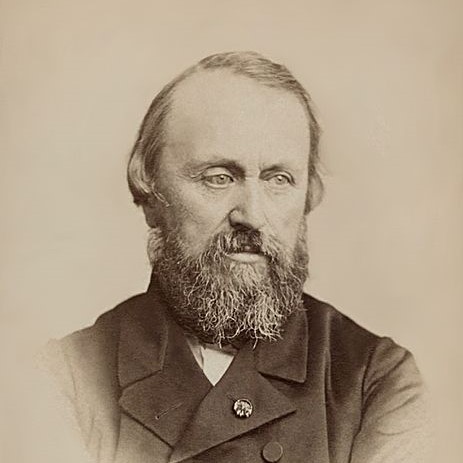 Jean-Hippolyte Flandrin was a 19th-century French painter. His celebrated 1836 work Jeune Homme Nu Assis au Bord de la Mer ("Young Male Nude Seated beside the Sea") is in the Louvre.
From an early age, Flandrin showed interest in the arts and a career as a painter. However, his parents pressured him to become a businessman, and having very little training, he was forced to instead become a miniature painter.
Hippolyte was the second of three sons, all of whom were painters in some aspect. Augusto, his older brother, spent most of his life as a professor at Lyon and later died there. Paul, his younger brother, was a painter of portraits and religious imagery.
Hippolyte and Paul spent some time at Lyon, saving to leave for Paris in 1829 and study under Louis Hersent. Eventually, they settled in the studio of Jean Auguste Dominique Ingres, who became not only their instructor but their friend for life. At first, Hippolyte struggled as a poor artist. However, in 1832, he won the Prix de Rome for his painting Recognition of Theseus by his Father. This prestigious art scholarship meant that he was no longer limited by his poverty.
The Prix de Rome allowed him to study for five years in Rome. While there, he created several paintings, increasing his celebrity both in France and Italy. His painting St. Clair Healing the Blind was created for the cathedral of Nantes, and at the exhibition of 1855 years later, it also brought him a medal of the first class.