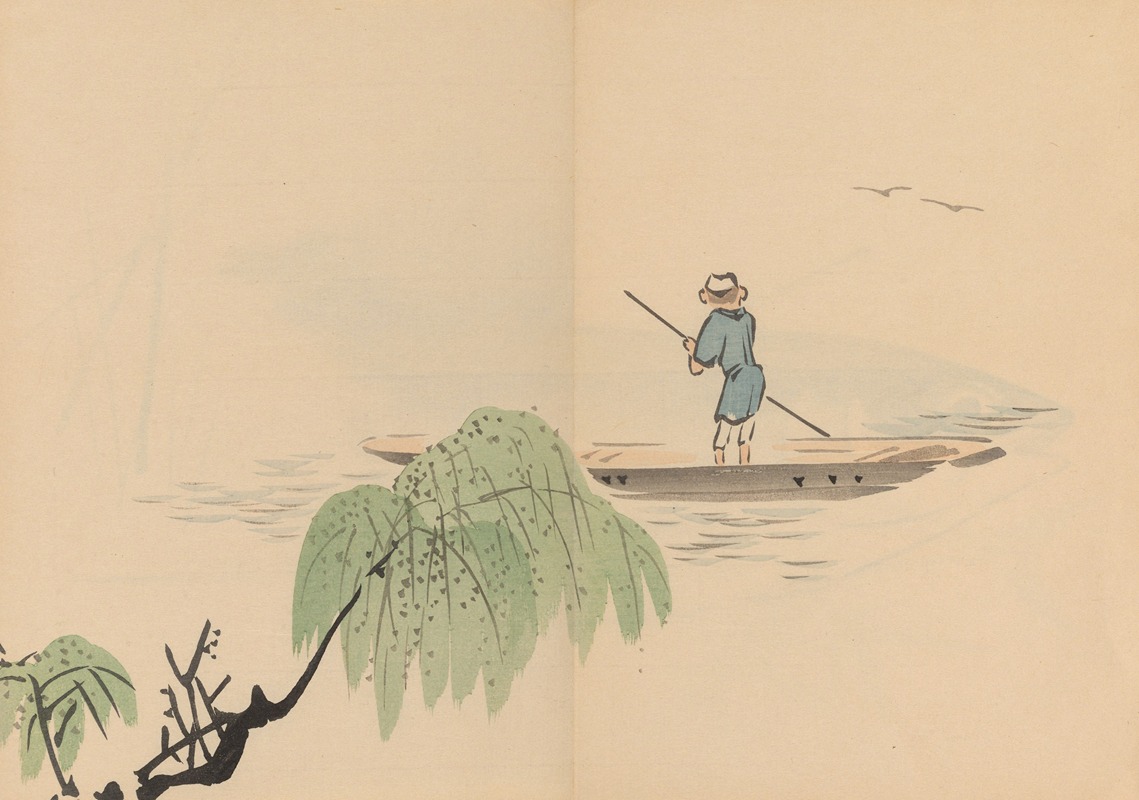 Shibata Zeshin was a Japanese lacquer, painter and print artist of the late Edo period and early Meiji era. He has been called "Japan's greatest lacquerer", but his reputation as painter and print artist is more complex: In Japan, he is known as both too modern, a panderer to the Westernization movement, and also an overly conservative traditionalist who did nothing to stand out from his contemporaries. Despite holding this complicated reputation in Japan, Zeshin has come to be well regarded and much studied among the art world of the West, in Britain and the United States in particular.
Zeshin experimented with the technical aspects of lacquer. He mixed his lacquers with a variety of substances to achieve different colors and textures, and to control the consistency and flexibility. He invented a method of painting with lacquer sap directly on paper sized with dōsa (a solution of alum and animal glue), to prevent flaking when his urushi-e scroll paintings were rolled up. He used bronze in his lacquer to simulate the appearance and texture of iron, and cereal starch to thicken his lacquer to simulate, at least in some respects, the effect of Western oil painting.
Zeshin remains, in fact, the only artist to be successful in the medium of urushi-e, as it requires specially treated paper, and a very particular consistency of lacquer to be used as paint. Zeshin also revived a complex lacquer technique called seikai-ha to produce wave forms by drawing a comb through the rapidly solidifying lacquer; this technique is so difficult it had not been used for over a century.