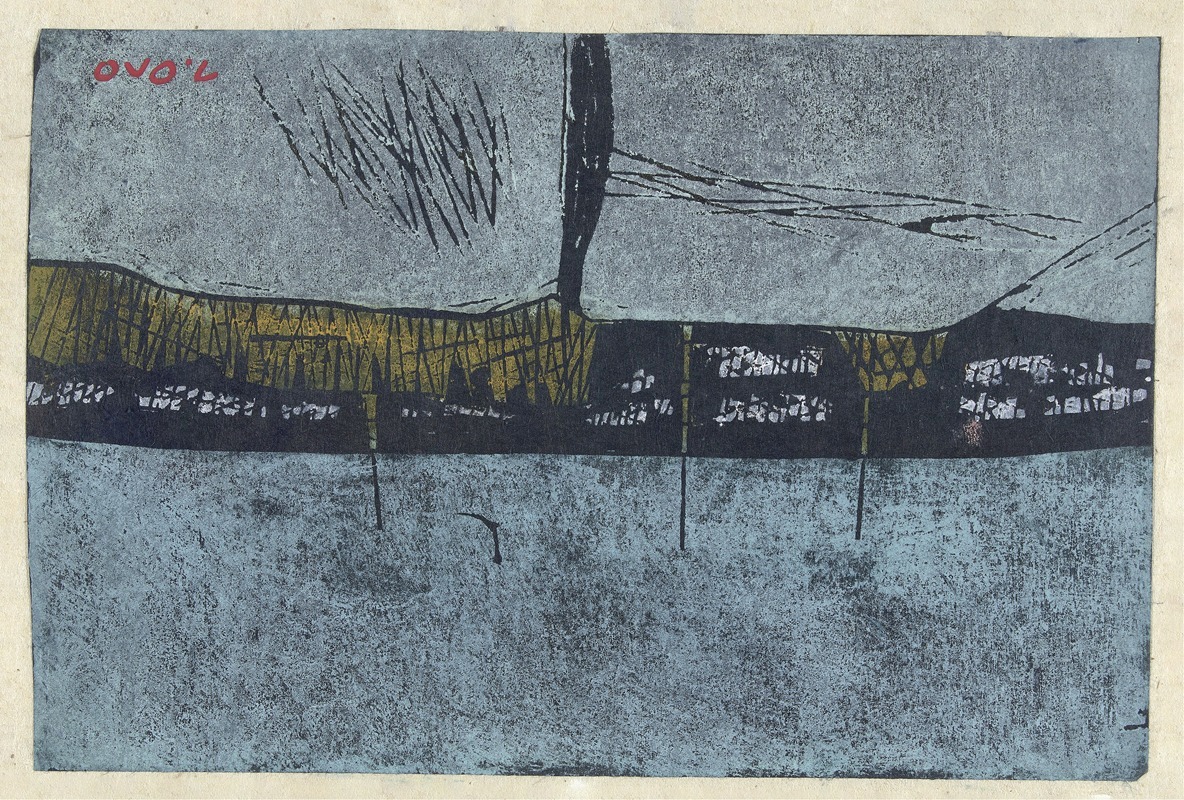 About the Artist
Tadashige Ono was a Japanese woodblock print artist prominent in the sōsaku hanga movement in twentieth century Japan.
Ono's early prints (prior to World War II), were deeply rooted in the social-critical movement of German expressionism and the art trend dominating in Russia and among critical, intellectual circles in China Lu Xun.
Later prints saw a lessened proletarian engagement, but the artist's interest in cityscapes, and the newly industrialised face of Japan remained constant throughout his career.