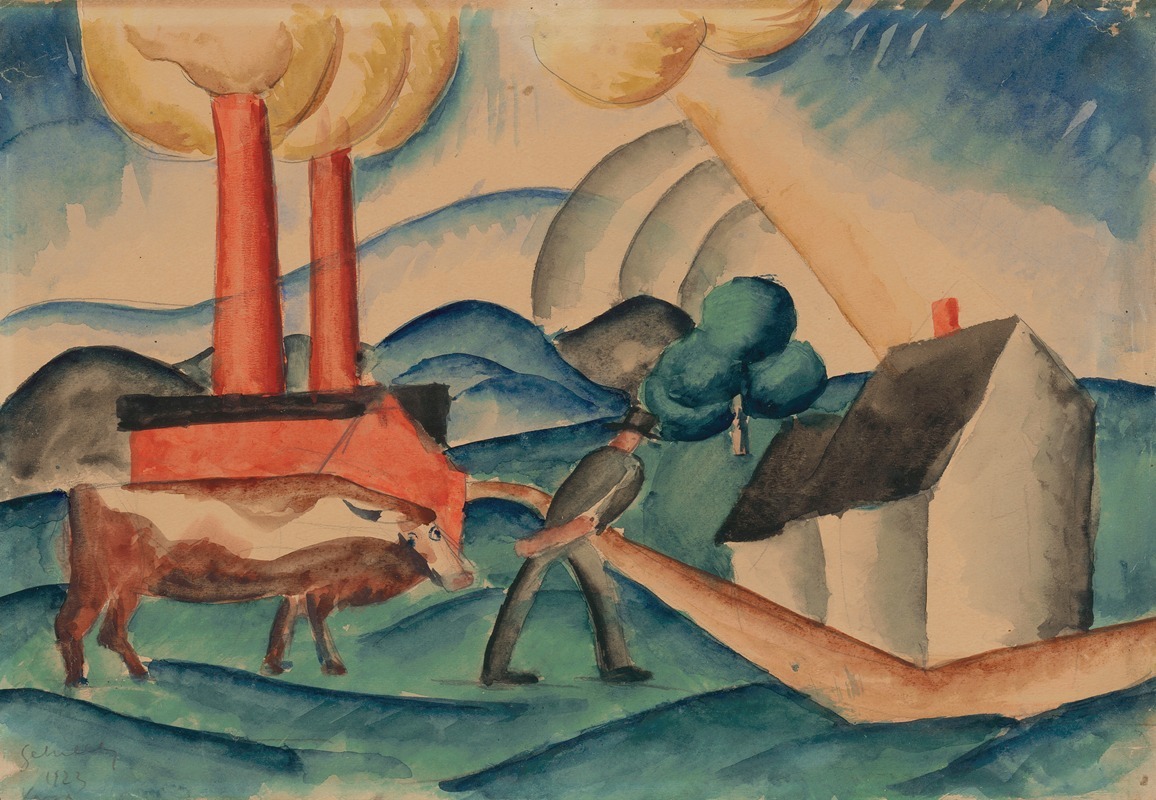 About the Artist
Gejza Schiller was born around 1895 and died in 1927 in Nagybánya. He studied painting probably in Budapest and then in Berlin, where he emigrated after the defeat of the Republic of Hungary.
In 1922 he exhibited in Uzhhorod and in 1923 in the East Slovak Museum together with František Foltýn. In 1924 he left Košice for Transylvania, where he devoted himself to literary and theoretical activities.
Gejza Schiller is considered an important representative of the so-called Košice modernism (East Slovak avant-garde, Košice circle) of the 1920s.