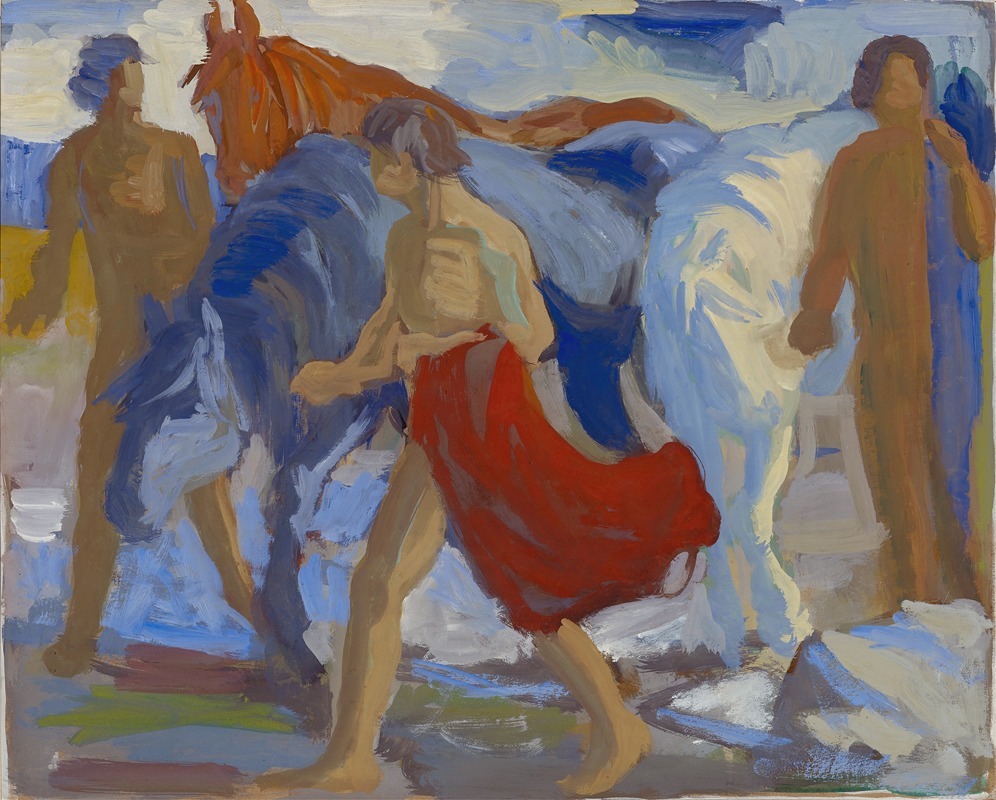 About the Artist
Paul Altherr was a Swiss painter.
Altherr was married to the painter Esther Mengold (1877–1954) and created portraits, landscapes and animals, which he exhibited at the Kunsthaus Zürich.
In Rheinfelden he created two large historical murals in the courtyard of the town hall in 1908 . The mural was donated by the local Salmen brewery owner Karl Habich-Dietschy (1845–1928).
More Artwork by Paul Altherr
More Artwork by Paul Altherr