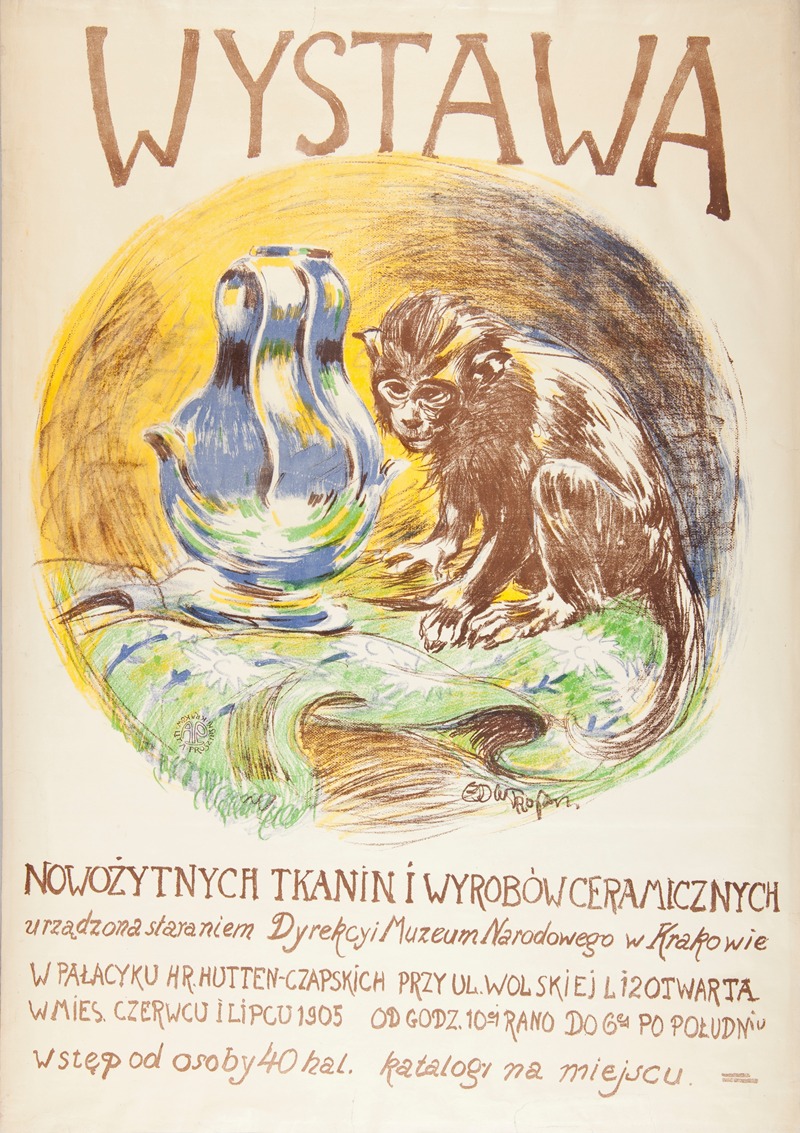 About the Artist
Edward Trojanowski was a Polish painter, working in the Art Nouveau style .
He was the brother of actor Zygmunt Trojanowski. In the years 1892–1897 he studied at the Academy of Fine Arts in Saint Petersburg, left his studies and went to Munich, and then to Paris. He studied at the Académie Julian under Jean-Paul Laurens. In 1901, he was a co-founder of the Krakow Society of Polish Applied Art, from 1906 he was a professor at the Warsaw School of Fine Arts, initially he lectured on applied art, and from 1922 on decorative painting.
He designed the larger dining room of the Stary Theater in Krakow (around 1906) . He also designed polychromes and stained glass windows in churches (the Church of Our Lady of the Scapular in Lubraniec) and interiors, including the Chochlik cabaret in Warsaw (1909).
He designed stained glass, furniture and fabrics based on Polish folk motifs. He created set design, book graphics and wall painting. He painted landscapes (city, winter). He participated in exhibitions, incl. from 1900 the Society of Friends of Fine Arts in Krakow, from 1903 the Society for the Encouragement of Fine Arts in Warsaw. His works were presented in Leipzig , Vienna , London and Paris, where during the Exhibition of Decorative Arts in 1925 he received awards for his designs of kilims and batik.
On November 27, 1929, he was awarded the Officer's Cross of the Order of Polonia Restituta.
He is buried at the Powązki Cemetery in Warsaw (section 282 direct-6-4) .