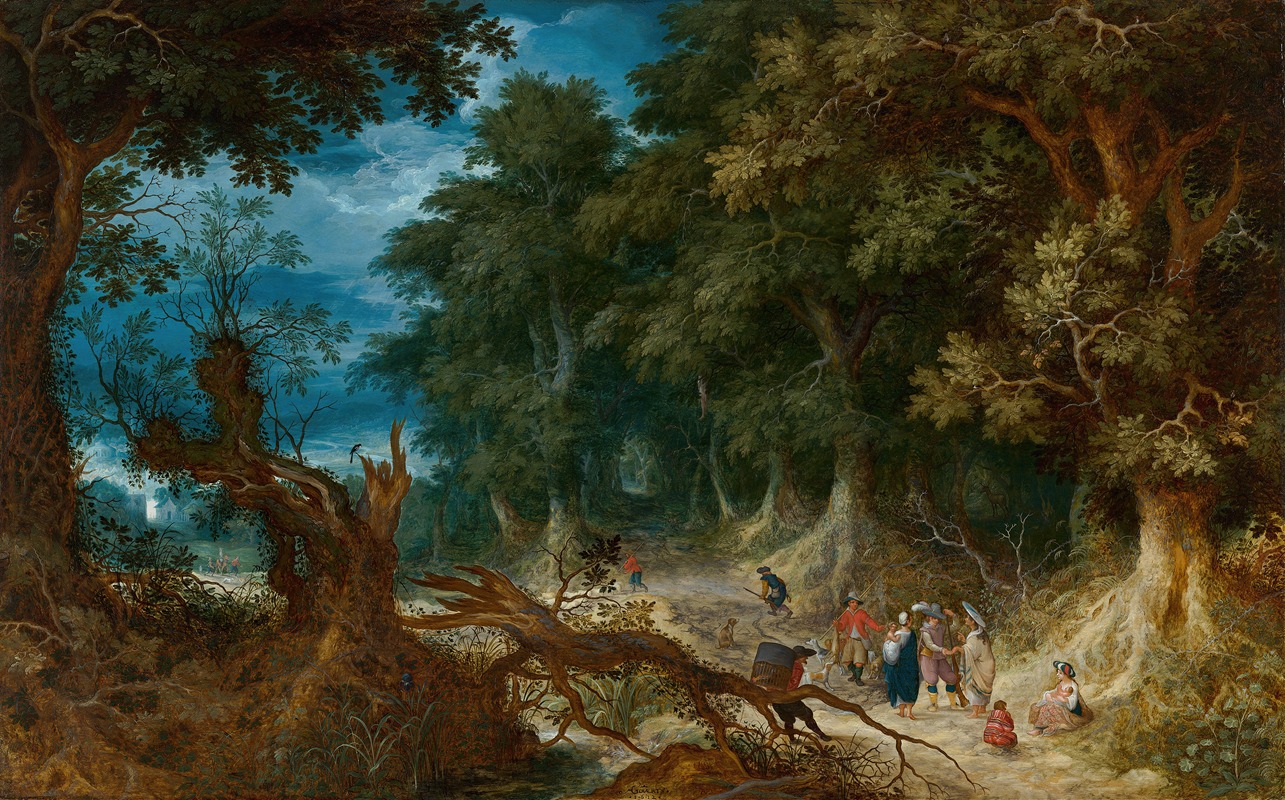 About the Artist
Abraham Govaerts was a Flemish painter who specialized in small cabinet-sized forest landscapes in the manner of Jan Brueghel the Elder and Gillis van Coninxloo. He was a regular collaborator with other artists who were specialists in specific genres. Govaerts would paint the landscape while these specialists painted the figures, animals or still life elements.
He was born in Antwerp where his father was an art dealer. There is no information on his training. In view of the influence on his early oeuvre of Jan Brueghel the Elder, some believe he may have apprenticed in the latter's workshop but there is no evidence for this. He became a master in Antwerp's Guild of Saint Luke in 1607–1608.
He married Isabella Gielis , with whom he had two daughters named Isabella en Suzanna. He was active throughout his career in Antwerp. He became deacon of the local Guild of Saint Luke in 1623.
He trained several artists including Alexander Keirincx, Nicolaes Aertsens and Gysbrecht van der Berch.
He was one of the many people who died during an epidemic in Antwerp. He died on 9 September 1626 and his wife followed him in death a few days later on 13 September 1626. After his premature death, his unfinished works were completed by a number of artists including Alexander Keirincx, Jasper van der Lanen, Jasper Adriaenssens, Nicolaes Aertsens, Antoon Bellieur, Peter Meulevelt and Jan Viers.