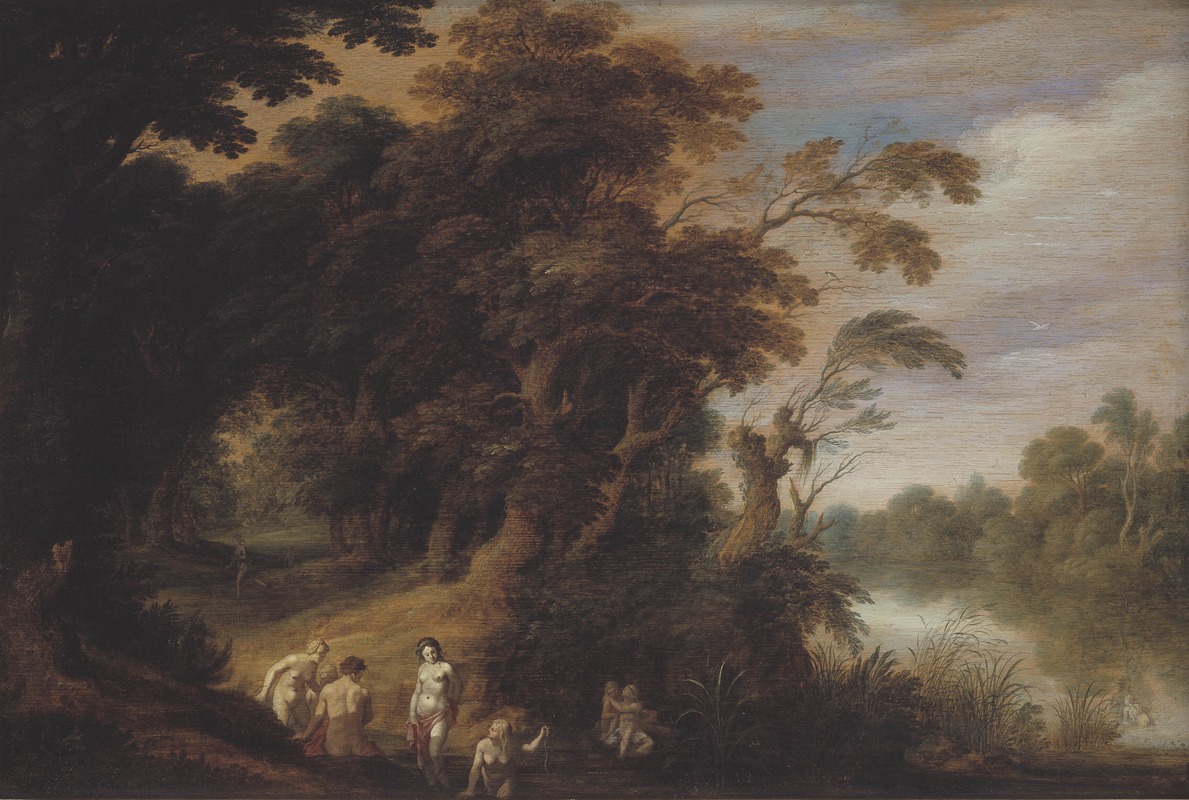 Alexander Keirincx was a Flemish landscape painter who is known for his wooded landscapes with figures as well as his 'portraits' of English castles and country houses. After training in his native Antwerp, he worked in Utrecht and ultimately to Amsterdam in the Dutch Republic. During a period of sojourn in England in the late 1630s he worked on commissions for the English king. He was a regular collaborator of Cornelis van Poelenburch.
Alexander Keirincx was born in Antwerp on 23 January 1600 as the son of Matthijs Keirincx and Anna Mason. He became a master in the Antwerp guild of St. Luke in the guild year 1618–1619. While it is not recorded who his master was, it has been suggested that it was the leading Antwerp landscape painter Abraham Govaerts.
He married Clara Mattheusen on 18 June 1622. In the guild year 1623-1624 Artus Verhoeven was registered as his pupil. It is possible he visited England in 1625 as three drawings with a pen and washed showing a view of parliament house in London and the Westminster and dated 1625 were recorded in the 18th century. He is for the last time mentioned in Antwerp in 1626. He is recorded in Amsterdam in 1629. He was residing in Utrecht in 1632 and may have stayed there until 1637. It is also possible that he returned to Amsterdam in 1632 where he would have stayed until 1636.
In August 1637 he is recorded in London where he resided until 1641. He was in the service of King Charles I for whom he painted a series of ten or more paintings of royal castles and places in England and Scotland. He spent time working in Yorkshire and Scotland in 1639. His time in London overlapped with the residence in England of Utrecht painter Cornelis van Poelenburgh who Keirincx knew from Utrecht. The two artists regularly collaborated with each other.
He had returned to Amsterdam in 1641 and obtained citizenship of that city on 30 January 1652. He died in Amsterdam not long before 7 October 1652.