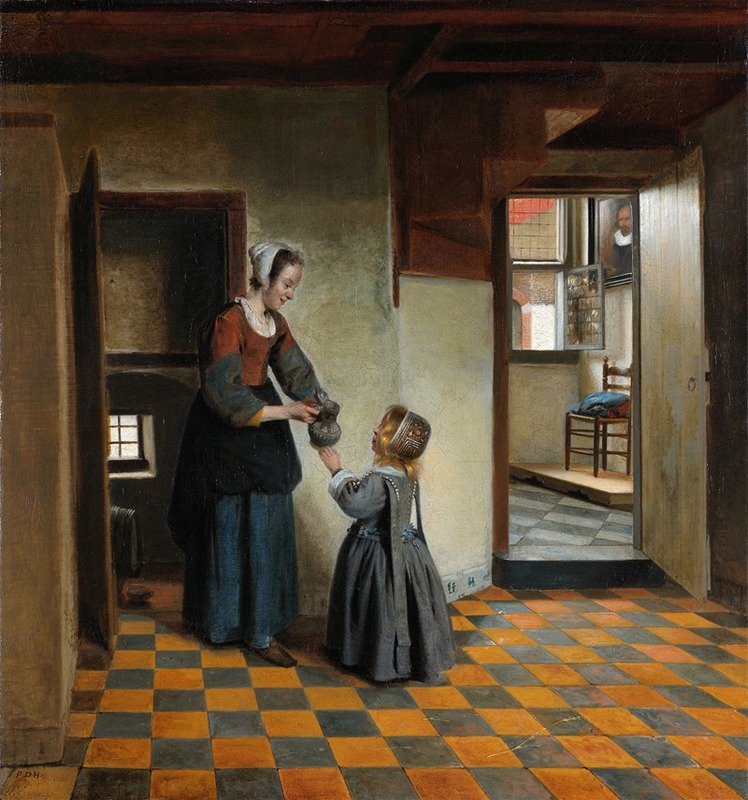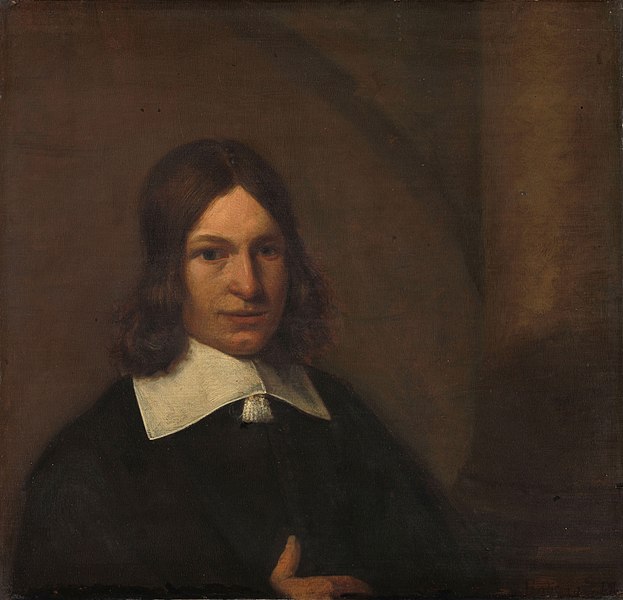 Pieter de Hooch was a Dutch Golden Age painter famous for his genre works of quiet domestic scenes with an open doorway. He was a contemporary of Jan Vermeer in the Delft Guild of St. Luke, with whom his work shares themes and style.
De Hooch was born in Rotterdam to Hendrick Hendricksz de Hooch, a bricklayer, and Annetge Pieters, a midwife. He was the eldest of five children and outlived all of his siblings. Little is known of his early life and most archival evidence suggests he worked in Rotterdam, Delft, and Amsterdam. According to his first biographer Arnold Houbraken, he studied art in Haarlem under the landscape painter Nicolaes Berchem at the same time as Jacob Ochtervelt and was known for his "kamergezichten" or "room-views" with ladies and gentlemen in conversation.
The early work of de Hooch was mostly composed of scenes of soldiers and peasants in stables and taverns in the manner of Adriaen van Ostade, though he used these to develop great skill in light, color, and perspective rather than to explore an interest in the subject matter.
After starting his family in the mid-1650s, he switched his focus to domestic scenes. These were possibly of his own family, though his works of well-to-do women breastfeeding and caring for children could also indicate that he had attended his mother on her rounds as a midwife.