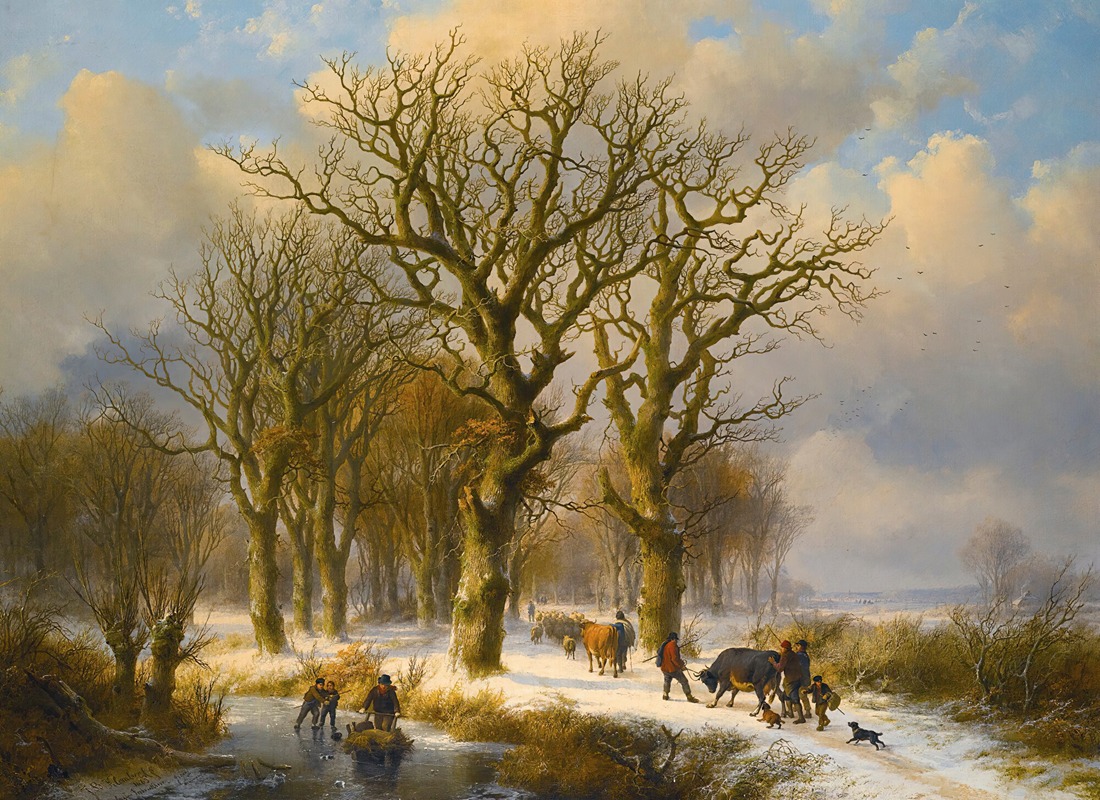 About the Artist
Johann Bernhard Klombeck is the most well known of the large group of students of the master of the genre, Barend Cornelis Koekkoek (1803-1862). Johann Bernhard was born in Germany on 1st July, 1815 and raised in the dukedom of KLeve, which is close to the border of Nijmegen. His father was the tailor Heinrich Klombeck (1873-1866) and his mother was Marianne Tinthoff (1777-1850) who was the half sister of the painter Matthais Tinthoff (1794-1881). Matthais specialised in portraiture and genre scenes and it was he who gave Johann Klombeck his first art training. When Koekkoek founded his Academy in Kleve in 1841, Klombeck and his uncle were among the first members to follow his lessons.
Klombeck exhibited his landscapes at the Kleve Academy and also in Nijmagen.
Between 1843 and 1856 he was a frequent participant in international salons, including Amsterdam, Rotterdam, The Hague, Dresden and Berlin.
In 1865 Klombeck was given an honorary post at the Craftsmans School in Kleve and he continued to exhibit until 1882. The artist died in Kleve on 28th November, 1893.