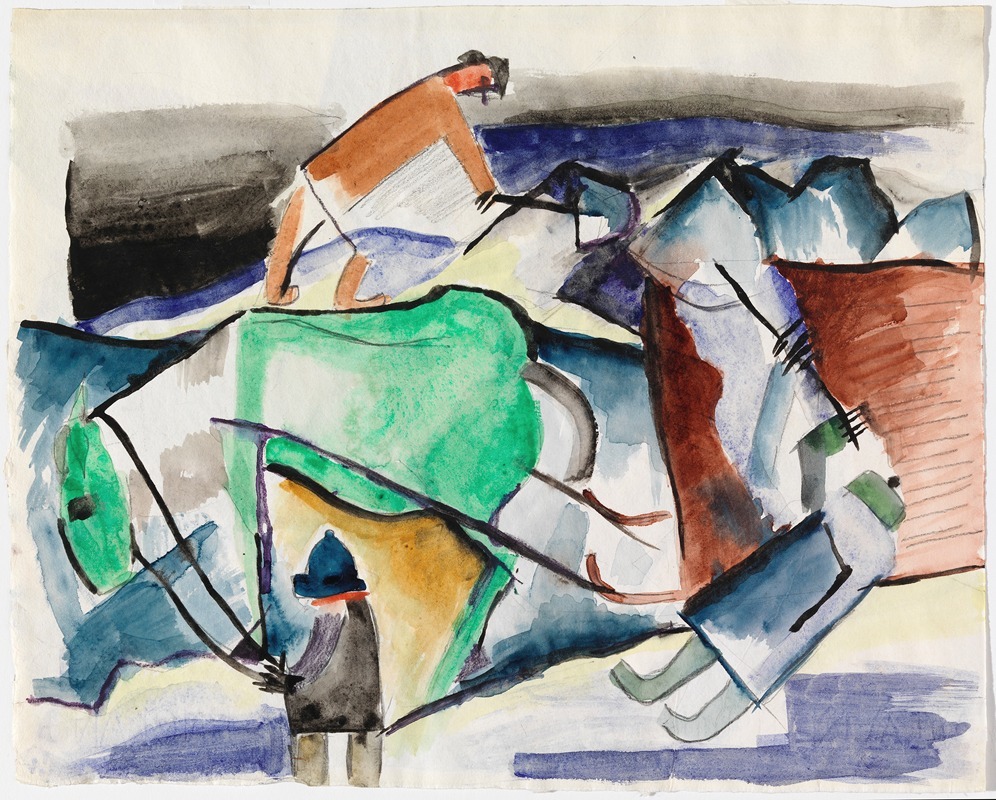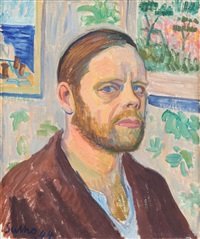 Sulho Vilhelmi Sipilä was a Finnish painter, modernist and naval officer. He was also a skilled violinist .
Sipilä's parents were Pastor Frans Vilho Sipilä and Mandi Matilda Piirainen. He graduated in 1915 and initially studied theology , but gave up on it and began painting at the Turku Art Association's drawing school at the age of 19.
Sipilä's wife was the painter Greta Hällfors-Sipilä . The couple met while studying at the Ateneum at the Finnish Art Association's School of Drawing in 1915–1917. They became acquainted with foreign modernism in several exhibitions of foreign art in Helsinki. They were inspired its use of color and free form, and they became top experts in Finnish avant-garde . They were also influenced by Cubism . Sulho Sipilä preferably painted with oil paints , Greta Sipilä with gouache and watercolors . They got engaged in 1920 and married in 1924.
Sipilä held his first solo exhibition in 1929. In the 1930s and 1940s, his modernist style gave way to calmer colors and style. Sipilä's typical subjects were landscapes of Helsinki, delicate interiors and views from the home to nearby streets and buildings. He also painted landscapes of his childhood.
Sipilä served as vice-chairman of the Finnish Artists Association in 1934–1940 and chairman in 1940–1942, as well as as the first chairman of the Helsinki-based artists association Pro Arte.