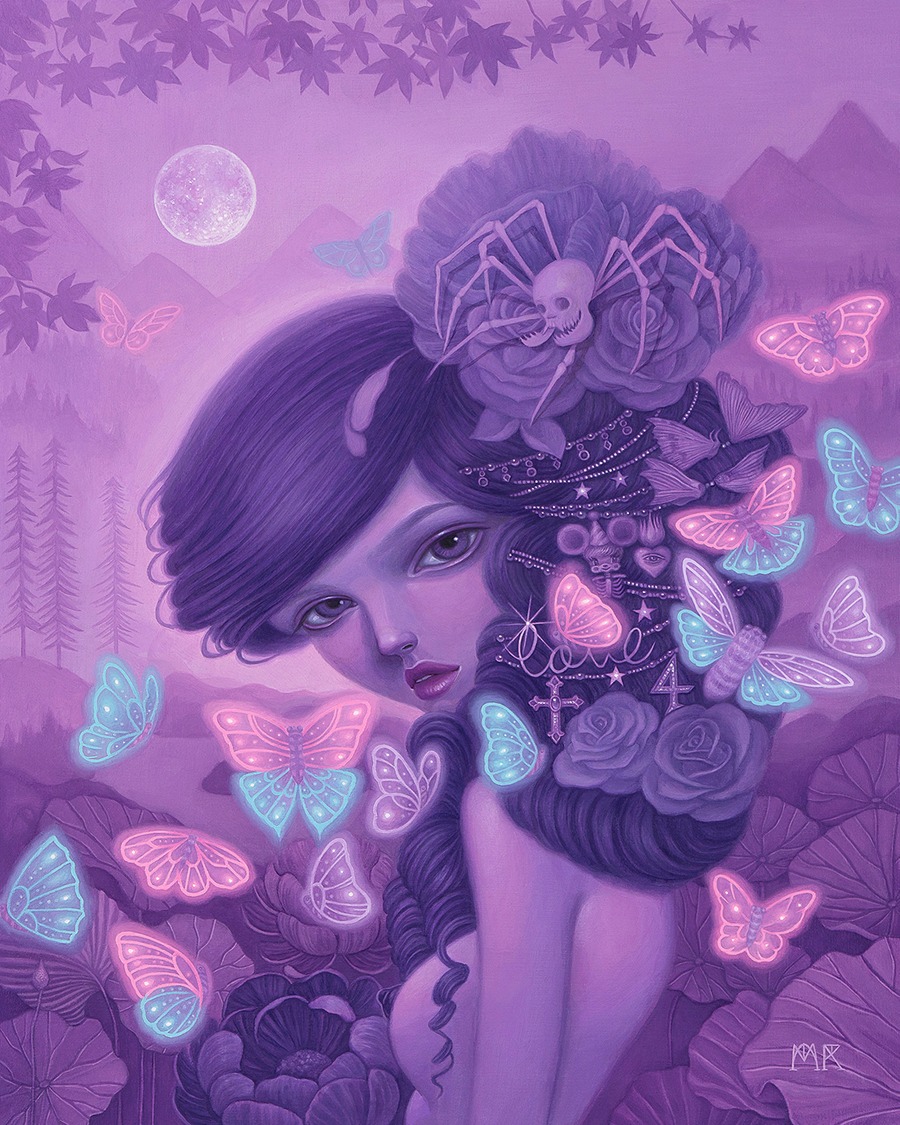 Min Kyung Kwon is an artist based in Adelaide, Australia creating art of other worldly beings that are beyond physicality and can be only seen through our mind's eyes.
Kwon's portraits are inspired by mythology, legends, folk story books, science through contradicting images of eeriness and cuteness with a glimpse of sensuality & innocence in their gesture.
Min Kyung's work contains mysterious and secretive ghost-like beings with rich and warm oil colours in a sharp, carefully executed vision. Her characters are vivid and colourful with an expression of anomaly and chaos yet with the dreamy calm eyes.
"Paradox" from Kwon's first series "Resurrection" was exhibited at Hive Gallery for its anniversary group show in 2017 named "Best of the Hive show". Also Paradox was invited for "CARDED!" show for Hot Art Wet City Gallery Vancouver in the same year.
Min Kyung was born in Daegu, Korea in 1978 then she grew up in Seoul watching Anime and reading comics (Manga) and she became interested in creating her own characters. She started to draw and paint from early age and attended to after-school art/design classes throughout her teenage years which she learned basic fundamentals of drawing and painting.
Kwon enrolled in Hongik University in Korea in 1998, where she received a B.A in Industrial Design.
After graduation she started working for an exhibition company doing visual arts and designing of show booths for major design conventions, Expos and art fairs. Some of the clients include Samsung Electronics and LG Home Appliances.