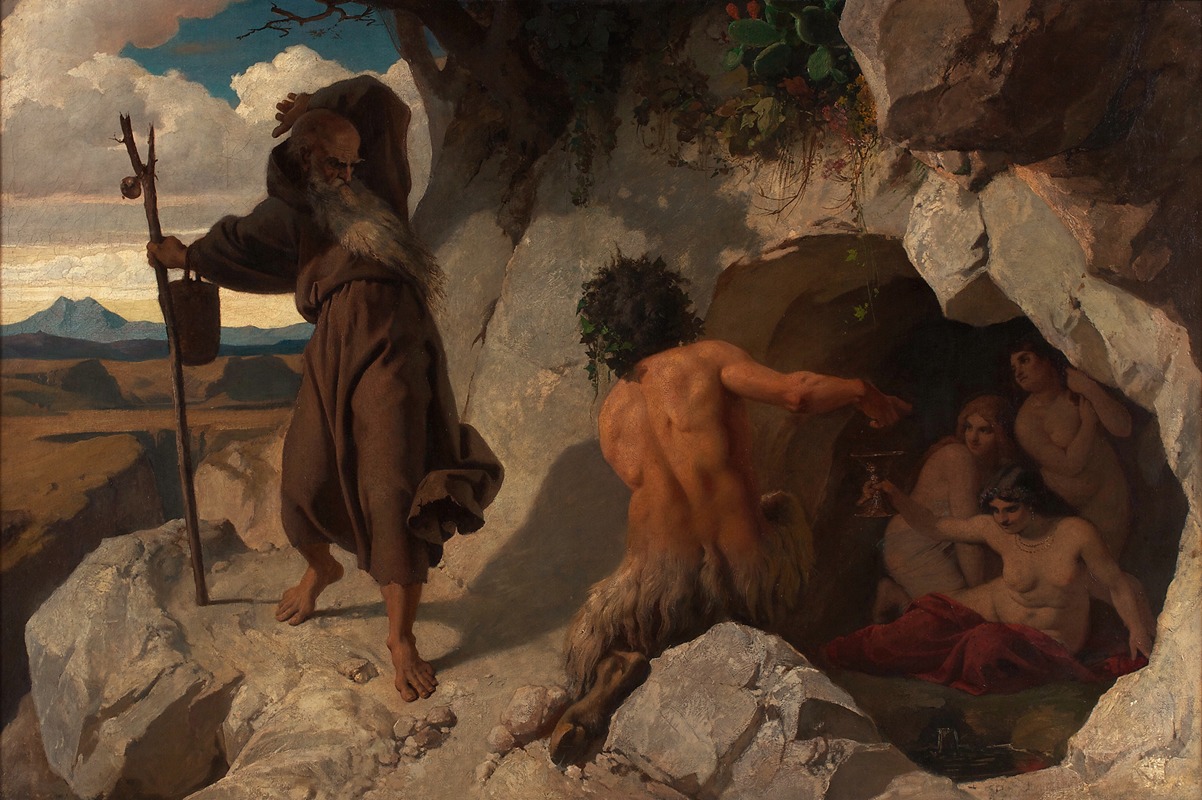 About the Artist
Karl Schönbrunner was an Austrian painter.
Karl Schönbrunner was the son of the carpenter Johann Schönbrunner and brother of Josef (1831–1905), Ignaz (1835–1900) and Franz Xaver Schönbrunner (1845–1903), all of whom were active as painters.
Karl Schönbrunner studied from 1849 to 1860 at the Vienna Academy of Fine Arts under Karl Rahl and Joseph von Führich, which led him to church painting. From 1859 he lived in Venice and from 1862 to 1872 as an Austrian state pensioner in Rome.
Schönbrunner was initially a member of the Albrecht Dürer Association and then from 1861 a member of the cooperative of fine artists (Künstlerhaus) that emerged from this association.