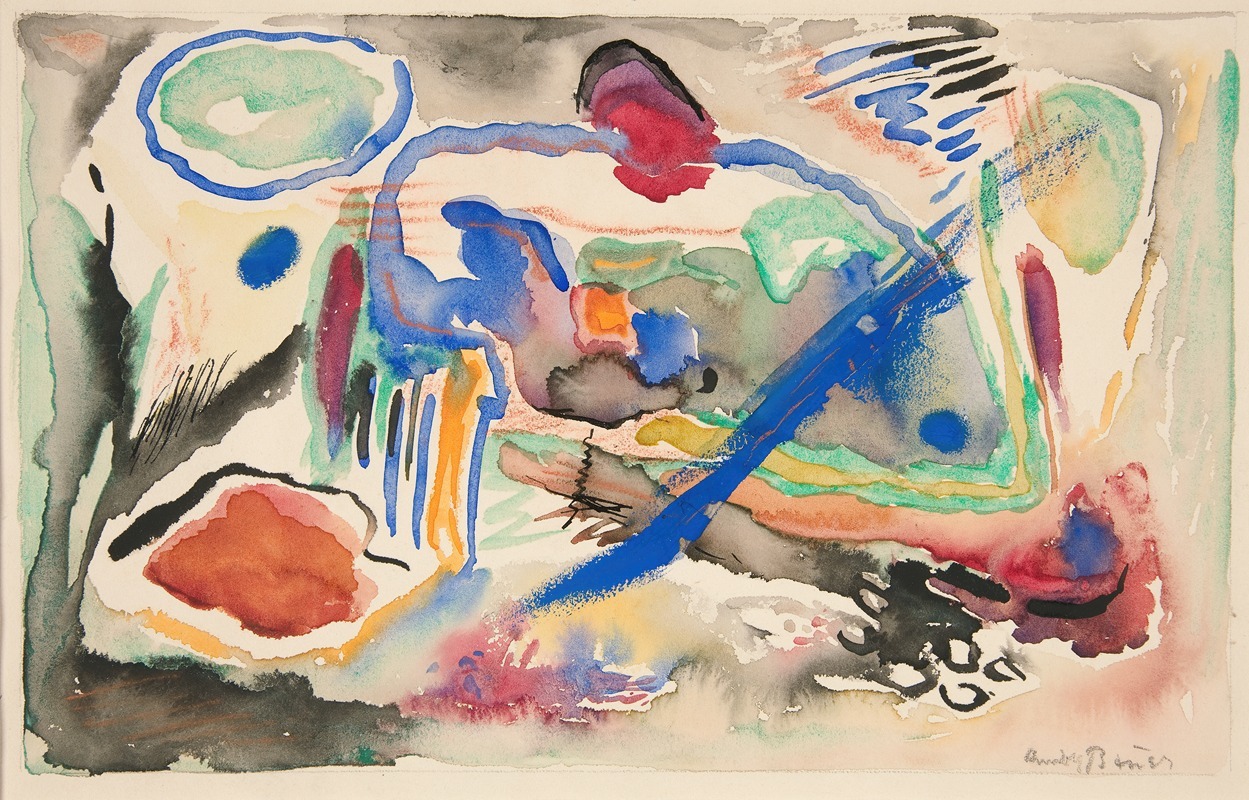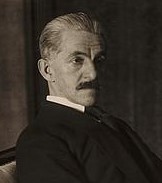 Alexander Georg Rudolf Bauer was a German-born painter who was involved in the avant-garde group Der Sturm in Berlin, and whose work would become central to the non-objective art collection of Solomon R. Guggenheim.
Born in Lindenwald, county Wirsitz near Bromberg, Province of Posen, to middle class parents, Bauer's family moved to Berlin in his youth. Bauer made art from an early age, but his father was disapproving, even beating him when Bauer announced his intention to go to art school. In spite of this discouragement Bauer left home and attended the Academy of Fine Arts.
Bauer went through several phases in his artistic expression, including a Cubist period as witnessed by this poster for a 1918 exhibition of Der Sturm in Dresden.
Bauer supported himself as an artist by creating illustrations and caricatures for some of the major magazines and newspapers of the day. In 1912, as Bauer continued to do figurative and commercial work, he began working in an abstract mode. That same year he met Herwarth Walden, who had just founded Der Sturm. Der Sturm would become the most important artistic center in Berlin at this period. In 1915 Bauer was invited to participate in a group show at Der Sturm. He would continue to actively participate in the Der Sturm gallery scene through the mid-1920s. He had his first solo show there in 1917, with 120 "Lyrical Abstract" works, with solo shows in 1919 and 1920. Among the artists who were in the Der Sturm group were Wassily Kandinsky, Marc Chagall, Paul Klee, and Franz Marc. Like Paul Klee, Bauer became a teacher in the Sturm School.