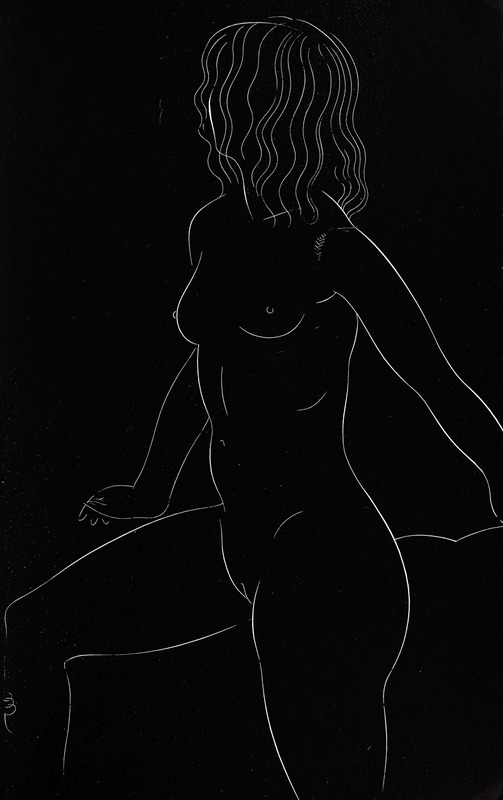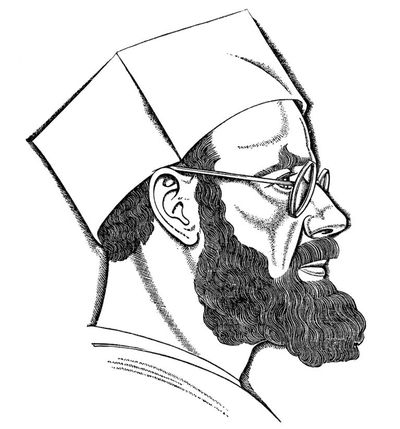 Arthur Eric Rowton Gillwas an English sculptor, typeface designer, and printmaker, who was associated with the Arts and Crafts movement. His religious views and subject matter contrast with his sexual behaviour, including his erotic art, and (as mentioned in his own diaries) his extramarital affairs and sexual abuse of his daughters, sisters, and dog.
Gill was named Royal Designer for Industry, the highest British award for designers, by the Royal Society of Arts. He also became a founder-member of the newly established Faculty of Royal Designers for Industry.
Gill was born in 1882 in Hamilton Road, Brighton, the second of the 13 children of (Cicely) Rose King (d. 1929), formerly a professional singer of light opera under the name Rose le Roi, and Rev. Arthur Tidman Gill, minister of the Countess of Huntingdon's Connexion, who had recently left the Congregational church, after doctrinal disagreements. He was the elder brother of graphic artist MacDonald "Max" Gill (1884–1947). In 1897 the family moved to Chichester.
Gill studied at Chichester Technical and Art School, and in 1900 moved to London to train as an architect with the practice of W. D. Caröe, specialists in ecclesiastical architecture.
Frustrated with his training, he took evening classes in stonemasonry at the Westminster Technical Institute and in calligraphy at the Central School of Arts and Crafts, where Edward Johnston, creator of the London Underground typeface, became a strong influence. In 1903 he gave up his architectural training to become a calligrapher, letter-cutter and monumental mason.
Gill's first apprentice in 1906 was Joseph Cribb (1892–1967) a sculptor and letter carver, who came to Ditchling with Gill in 1907. Hilary Stratton, was an apprentice sculptor between 1919 and 1921.
In 1904, Gill married Ethel Hester Moore (1878–1961), with whom he had three daughters and an adopted son. In 1907, he moved with his family to "Sopers", a house in the village of Ditchling in Sussex, which would later become the centre of an artists' community inspired by Gill. Much of his work and memorabilia is held and on display at the Ditchling Museum of Art and Craft.
In 1913, Gill moved to Hopkin's Crank at Ditchling Common, two miles north of the village. The Common was an arts and crafts community focused around a chapel, with an emphasis on manual labour in opposition to modern commerce. He became a Roman Catholic in 1913 and worked primarily for Catholic clients. In 1921 he started a Catholic artists community called The Guild of St Joseph and St Dominic and became a lay member of the Dominican Order.
Gill died of lung cancer in Harefield Hospital in Middlesex in 1940. He is buried in Speen churchyard.