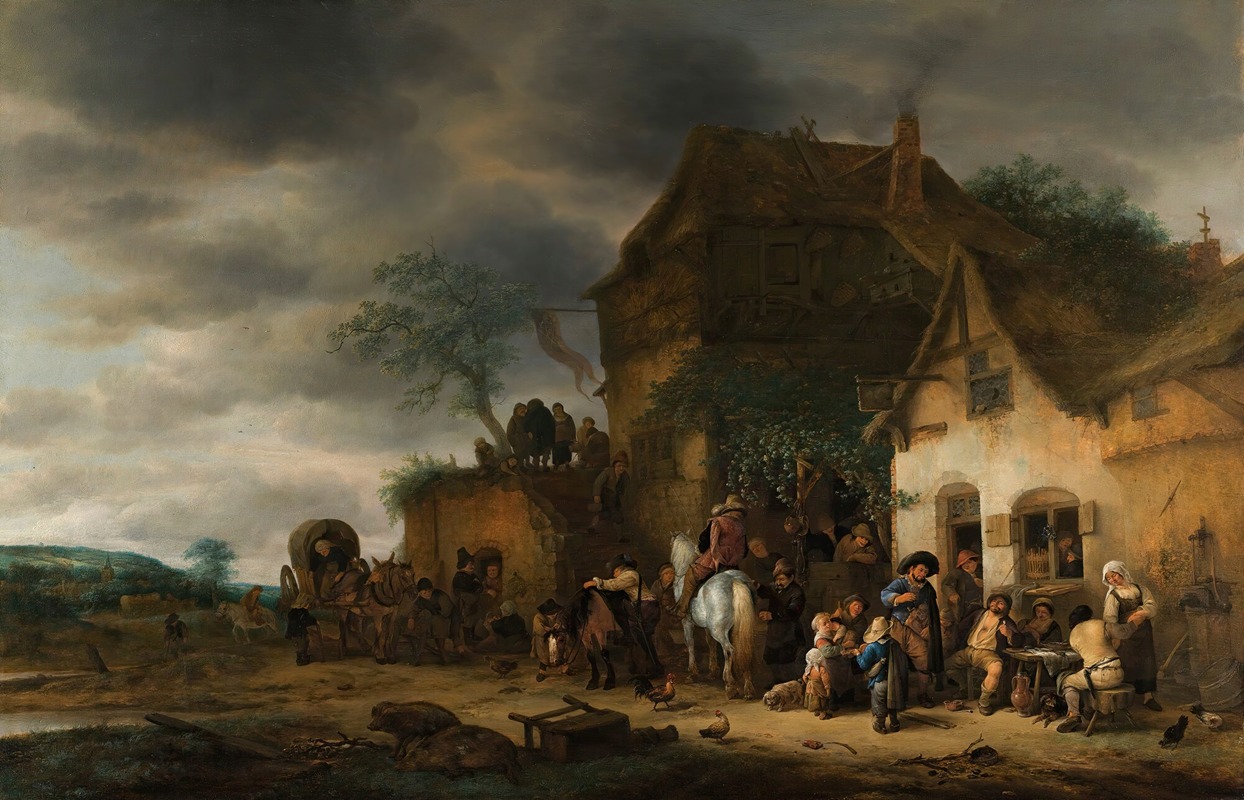 Adriaen van Ostade was a Dutch Golden Age painter of genre works.
According to Arnold Houbraken, he and his brother were pupils of Frans Hals and like him, spent most of their lives in Haarlem. He thought they were "Lubekkers" by birth, though this has since found to be false. He was the eldest son of Jan Hendricx Ostade, a weaver from the hamlet of Ostade near Eindhoven. Although Adriaen and his brother Isaack were born in Haarlem, they adopted the name "van Ostade" as painters. According to the RKD, he became a pupil in 1627 of the portrait painter Frans Hals, at that time the master of Jan Miense Molenaer.
In 1632 he is registered in Utrecht (where, like Jacob Duck, he was probably influenced by the village scenes of Joost Cornelisz Droochsloot, which were popular in his day), but in 1634 he was back in Haarlem where he joined the Haarlem Guild of St. Luke. At twenty-six he joined a company of the civic guard at Haarlem, and at twenty-eight he married. His wife died two years later in 1640. In 1657, "as a widower", he married Anna Ingels. He again became a widower in 1666. He opened a workshop and took on pupils. His notable pupils were Cornelis Pietersz Bega, Cornelis Dusart, Jan de Groot (1650-1726), Frans de Jongh, Michiel van Musscher, Isaac van Ostade, Evert Oudendijck, and Jan Steen.