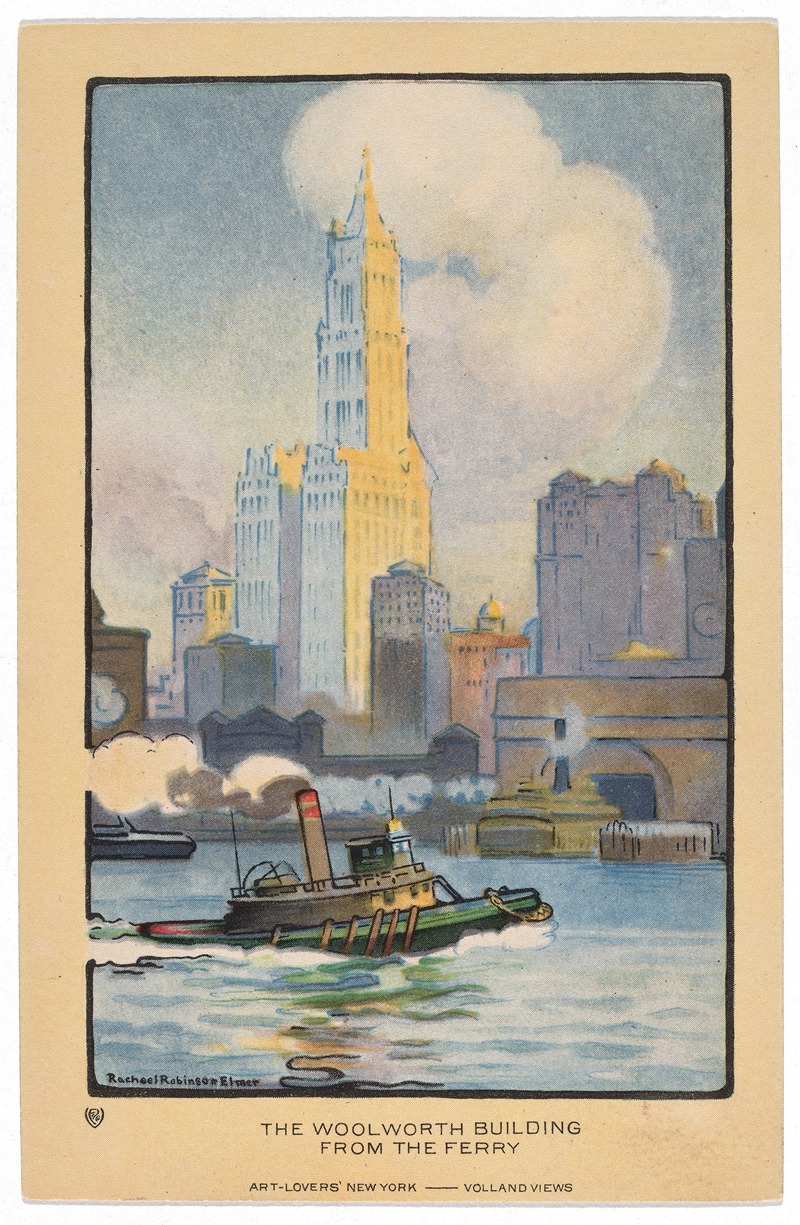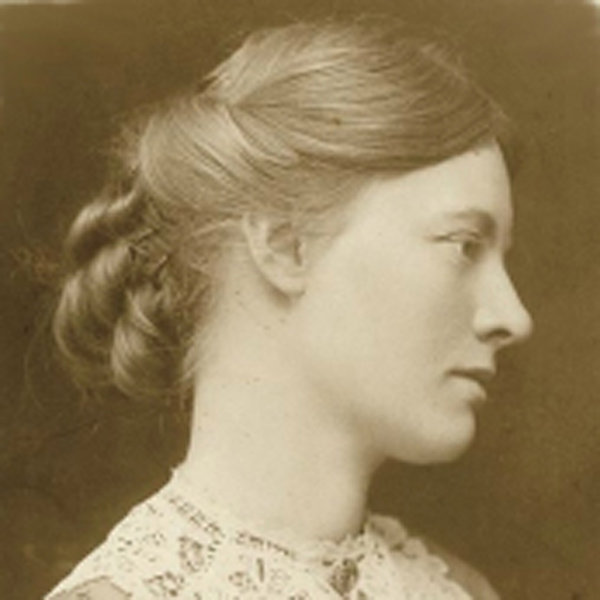 About the Artist
Rachael Robinson Elmer, was an American artist from Vermont, who gained notability as a painter of postcards of New York City, which "changed the world of American postcards".
Rachael Robinson was born in 1878 at her parents' Rokeby farm in Ferrisburg, Vermont. She was from an artistic family: her father Rowland Evans Robinson was an author and illustrator, her mother Anna Stevens Robinson a painter. Her grandparents, Rachel Gilpin Robinson (1799-1862) and Rowland Thomas Robinson (1796-1879), were active abolitionists and founders of the Vermont Anti-Slavery Society, who made Rokeby a stop on the Underground Railroad. As an elementary school student, she took painting classes in Burlington, and she first traveled to New York City for study when she was 12. After graduating from Goddard Seminary in Barre (city), Vermont in 1897, she lived in Burlington where she worked and taught in a studio. She returned to New York when she was 20, and joined the Art Students League. One of the formative influences on her art was Childe Hassam, specifically for his scenes of city life.
A friend prompted her in 1911 to make a series of postcards portraying the city, and she chose twelve scenes, painting them in impressionistic style. It took her two years to find a publisher, but when she did, "Art Lover's New York Series" (1914) became an overnight success, selling in "many upscale New York City boutiques", and inspired other artist to likewise paint postcards of city scenes. She published a second series (of only six cards) in 1914, this time in Art Deco style, but with less success. In 1918 she made postcards to raise funds for a church restoration in her hometown. Rachael Robinson Elmer also illustrated children's books and periodicals, including several works by author Caroline Hofman. She also made illustrations for William Elliot Griffis's Dutch Fairy Tales for Young Folks (1918). During World War I, she created posters and was active with the "Bird and Tree Club", raising funds for replanting woodlands in wartorn France.