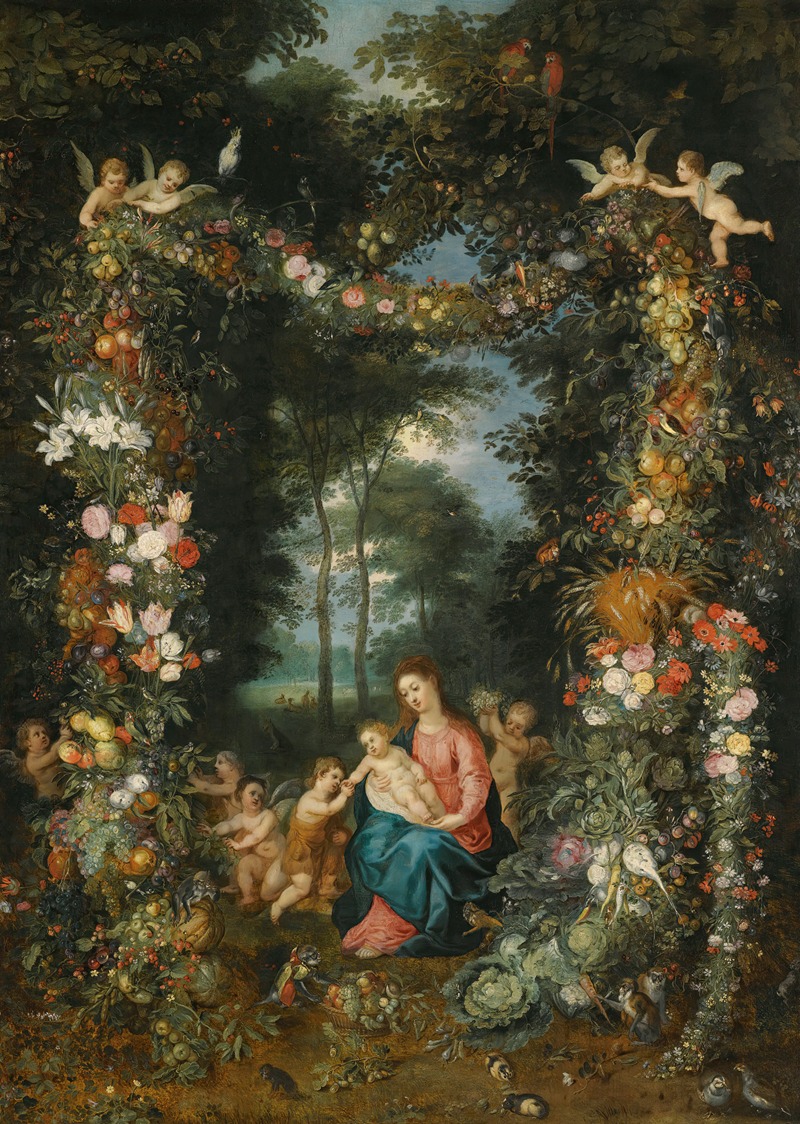 Jan Brueghel (also Bruegel or Breughel) the Younger was a Flemish Baroque painter, and the son of Jan Brueghel the Elder.
Brueghel was born and died in the 17th century in Antwerp. He was trained by his father and spent his career producing works in a similar style. Along with his brother Ambrosius, he produced landscapes, allegorical scenes and other works of meticulous detail. Brueghel also copied works by his father and sold them with his father's signature. His work is distinguishable from that of his parent by being less well executed and lighter.
Jan the Younger was traveling in Italy when his father died of cholera, and swiftly returned to take control of the Antwerp studio. After the death of his father he changed his signature from 'Brueghel' to 'Breughel'. The next year in 1626 he married Anna-Maria Janssens, daughter of Abraham Janssens. He soon established himself and was made dean of the Guild of Saint Luke in 1630. That same year he was commissioned by the French court to paint Adam Cycle. In the following years, he also produced paintings for the Austrian court, and worked independently in Paris, before returning to Antwerp in 1657. He collaborated with a number of prominent artists including Rubens, Hendrick van Balen (1575–1632), Adriaen Stalbemt (1580–1682), Lucas Van Uden (1596–1672), his brother-in-law David Teniers the Younger (1610-1690) and his father-in-law Abraham Janssens.