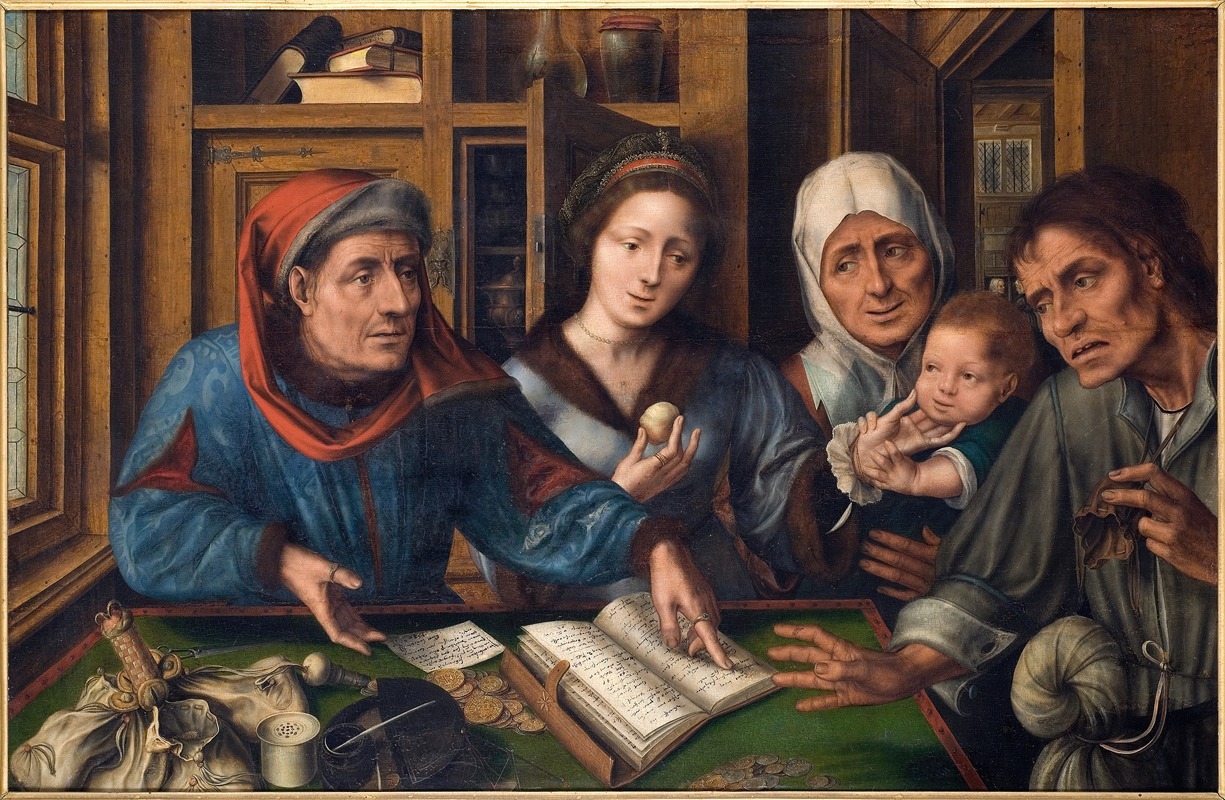 About the Artist
Jan Massijs or Jan Matsys was a Flemish Renaissance painter known for his history paintings, genre scenes and landscapes. He also gained a reputation as a painter of the female nude, which he painted with a sensuality reminiscent of the school of Fontainebleau.
He was born in Antwerp, the son of leading Antwerp painter Quinten Matsys and the older brother of Cornelis, who became a painter and engraver. He trained under his father. He was admitted, together with his brother Cornelis, as a master in the Antwerp Guild of St. Luke in 1531, a year after their father's death. It is assumed that he left Antwerp immediately thereafter and worked for a while in Fontainebleau, but these facts are not firmly established. He was back in Antwerp by 1536. He married his cousin Anna van Tuylt in 1538. The couple would have three children.
In 1544 Jan and his brother Cornelis were banned from Antwerp because of their religious beliefs. It is possible that Jan went to Fontainebleau and Germany. It is certain that he spent time in Genoa. He returned to Antwerp before the end of 1555 when the ban imposed on him was ended. He was then involved in a number of court cases with his brothers and sisters over the distribution of inheritances.
He had been sufficiently rehabilitated for the local city council to commission several works from him. These works were destroyed in 1576 when Spanish troops set the city hall on fire during the Spanish Fury and the Sack of Antwerp. Jan Massijs had died the year before, in Antwerp, having been reduced to a state bordering on poverty. His son Quentin had become a master of the Guild of St. Luke in 1574 and would die in Frankfurt in 1589. Jan's daughter Susan emigrated to Italy. It is assumed that Jan's children left Antwerp for religious reasons.
His known pupils are Frans van Tuylt (in 1536), Frans de Witte (in 1543) and Olivier de Cuyper (in 1569).
More Artwork by Jan Massys
More Artwork by Jan Massys