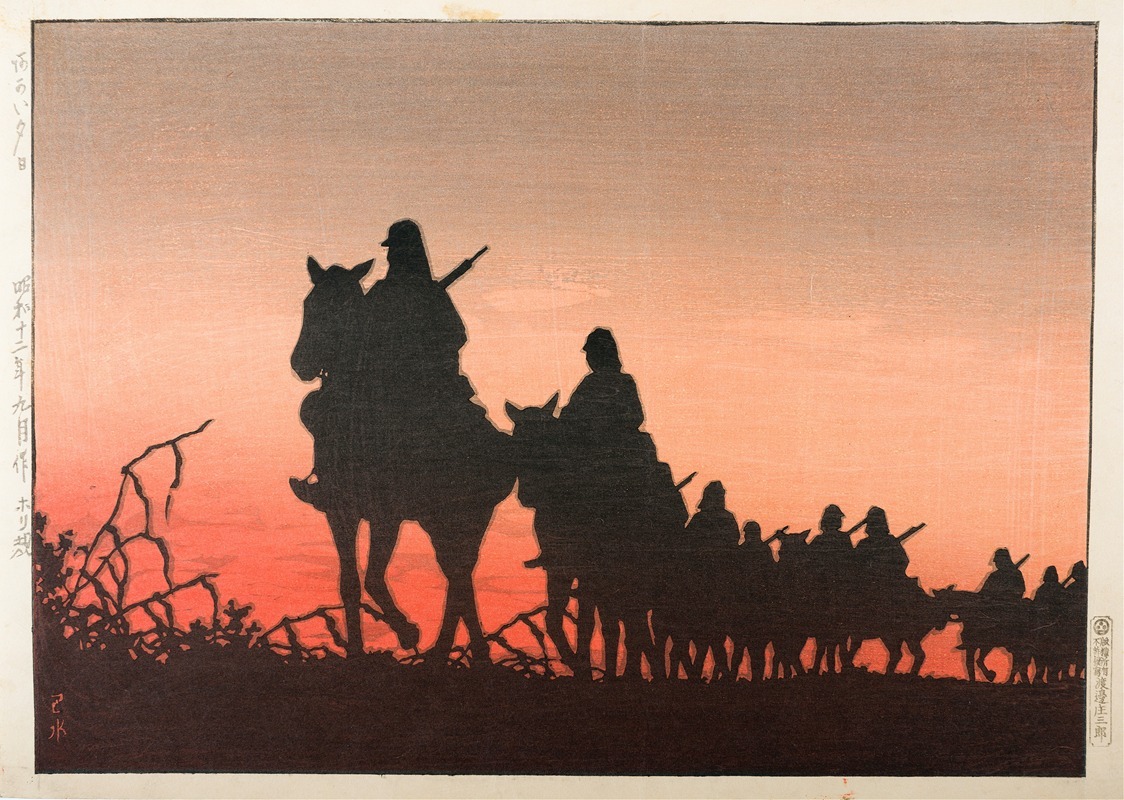 About the Artist
Hasui Kawase was a Japanese artist. He was one of the most prominent print designers of the shin-hanga ("new prints") movement.
Kawase studied ukiyo-e and Japanese style painting at the studio of Kiyokata Kaburagi. He mainly concentrated on making watercolors of actors, everyday life and landscapes, many of them published as illustrations in books and magazines in the last few years of the Meiji period and early Taishō period.
During the forty years of his artistic career, Hasui worked closely with Shōzaburō Watanabe, publisher and advocate of the shin-hanga movement. His works became widely known in the West through American connoisseur Robert O. Muller (1911–2003). In 1956, he was named a Living National Treasure in Japan.