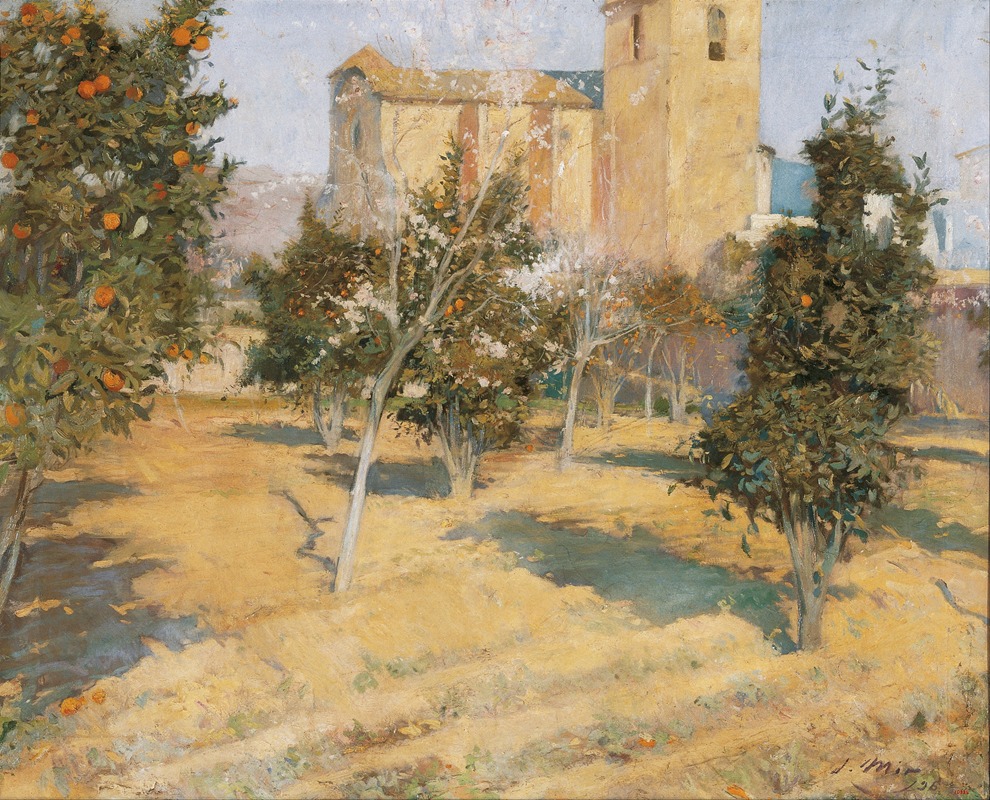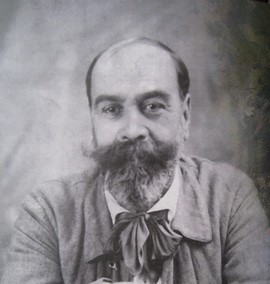 Joaquin Mir Trinxet or Joaquin Mir y Trinxet was a Spanish artist known for his use of color in his paintings. He lived through a turbulent time in the history of his native Barcelona. His paintings helped to define the Catalan art movement known as modernisme.
Mir Trinxet was born in Barcelona to a well-off Catalan family. His father was representative of foreign firms, some of them from Nuremberg Mir studied at the Llotja before joining the Colla del Safrà group with Canals, Nonell, and Pichot. Thanks to an agreement with, he was able to work as a painter and in 1899 Mir went to Mallorca with Santiago Rusiñol, where he met the mystic Belgian painter William Degouve de Nuncques, whose work would influence his own. Working in isolated circumstances in Mallorca, Mir painted odd landscapes in which forms and chromatic colors merged. In his first exhibition in Barcelona in 1901, the critical reviews were positive but the public found his paintings difficult to comprehend. He started in Mallorca a solitary artistic process, full of colors without forms, which finished when he suffered an accident in 1905.
In 1913 he returned to more realistic positions, receiving recognition for his work. From this period, his paintings tended to become more mystic, more abstract, and highly colored evocations of nature rather than topographical scenes.
Among the artists he met in this period of his life, and who influenced him, were Laureà Barrau, Santiago Rusiñol, Eugène Carrière, Pierre Puvis de Chavannes, and Ignacio Zuloaga.
He was one of the rare Spanish painters of the period who did not continue his artistic education in Paris. But he visited Ramon Casas i Carbó (Casas) and Rusiñol, who lived together at the Moulin de la Galette in Montmartre, regularly, along with painter and art critic Miquel Utrillo and the sketch artist Ramon Canudas. Rusiñol chronicled these times in a series of articles "Desde el Molino" ("From the Mill") for La Vanguardia.
He had not the same influence from the French impressionists as Casas. The style that would become known as modernisme had not yet fully come together, but the key people were beginning to know one another, and successful Catalan artists were increasingly coming to identify themselves with Barcelona as much as with Paris.
Meanwhile, the bohemian circle that included Casas and Rusiñol began with greater frequency to organize exhibitions of their own in Barcelona and Sitges. With this increasing activity in Catalonia, he settled more in or around Barcelona.
Mir Trinxet contributed several murals to Casa Trinxet after his trip to Majorca with Santiago Rusiñol, where he met the mystic Belgian painter William Degouve de Nuncques in 1899, and before his move to Reus. He started his work in the house in 1903.
The personal papers of Joaquim Mir are preserved in the Biblioteca de Catalunya.