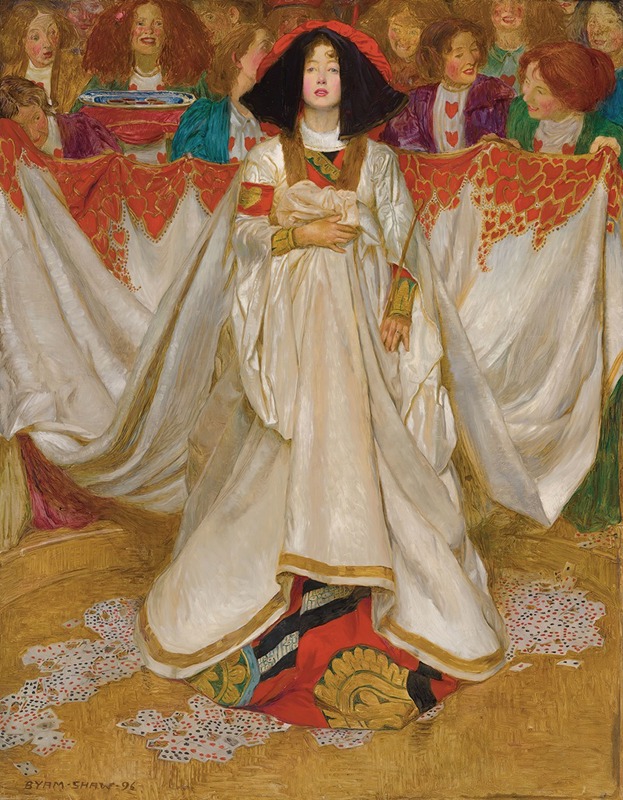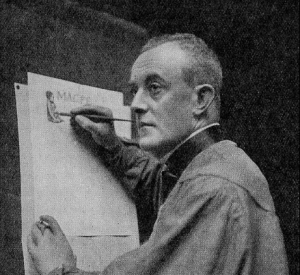 About the Artist
John Byam Liston Shaw, commonly known as Byam Shaw, was a British painter, illustrator, designer and teacher.
Byam Shaw was born in Madras; his father, John, was the registrar of the High Court at Madras. The family returned to England in 1878 where they settled in Kensington, living at 103 Holland Row. He showed early artistic promise, and in 1887 his work was shown to John Everett Millais, who recommended that the 15-year-old should enter the St John's Wood Art School. There, he first met fellow artists Gerald Fenwick Metcalfe (also born in India) and Rex Vicat Cole. He also met Evelyn Pyke-Nott, his future wife, there. From 1890, Shaw studied at the Royal Academy Schools where he won the Armitage Prize in 1892 for his work The Judgement of Solomon.
Throughout his career Byam Shaw worked competently in a wide variety of media including oils, watercolour, pastels, pen and ink and deployed techniques such as dyeing and gilding. He was influenced by the Pre-Raphaelites and took many of his subjects from the poems of Rossetti. He exhibited frequently at Dowdeswell and Dowdeswell's gallery in New Bond Street, where he had at least five solo exhibitions between 1896 and 1916.
Later in his life his popularity as an artist waned, and he turned to teaching for his living. He taught at the Women's Department of King's College London from 1904 and in 1910, with Rex Vicat Cole, he founded the Byam Shaw and Vicat Cole School of Art later renamed simply the "Byam Shaw School of Art".