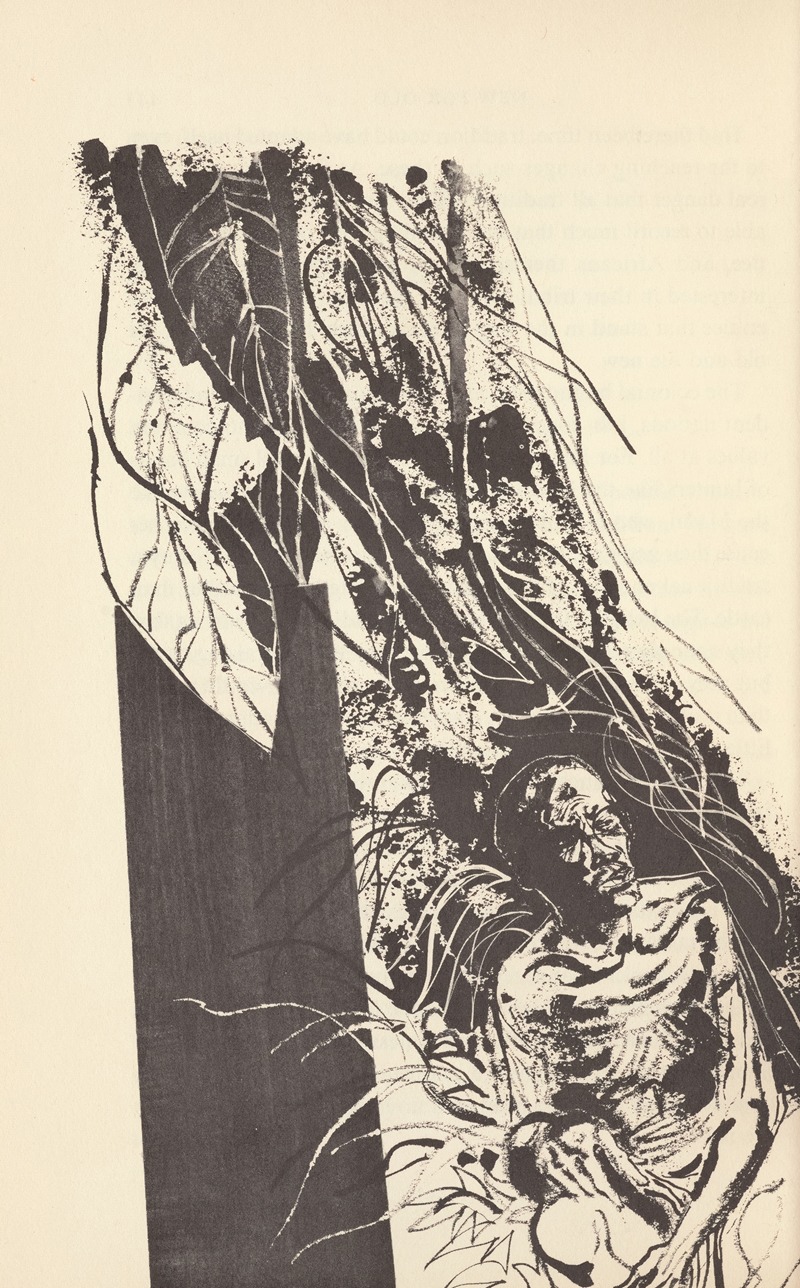 Richard M. Powers was an American science fiction and fantasy fiction illustrator. He was inducted into the Science Fiction Hall of Fame in 2008 and the Society of Illustrators Hall of Fame in 2016.
Born in Chicago into a Catholic family, Richard Michael Gorman Powers spent most of his early life supported by his mother and aunt. His father left the family when Powers was young. At eleven, Powers was introduced to art when his uncle gave him a sketch book, although in later life his uncle's wife would try to prevent him from making any art. He studied Greek at Loyola University before switching to art, taking classes at Mizen Academy, Chicago Art Institute and the University of Illinois at Chicago. After enlisting to join World War II, he took more art classes at the University of Kentucky during basic training, thereafter working in the Signal Corps in New York City. He married and began a career in illustrations for magazines and publishing houses, continuing his art education at The New School in New York. Eventually, he became one of the most influential science fiction and fantasy fiction artists of all time.
He began by working in a conventional pulp-derived style, but quickly evolved a personal Surrealist idiom influenced by the cubists and surrealists, especially Picasso and Yves Tanguy. He also dabbled in abstract art and collage at a later age before dying in 1996 at the age of 75.
From the 1940s through the 1960s, he did many of covers for Doubleday. During the 1950s and 1960s, he served as an unofficial art director for Ballantine Books.
More Illustrations in Book: The Peoples of Africa (View all 9)