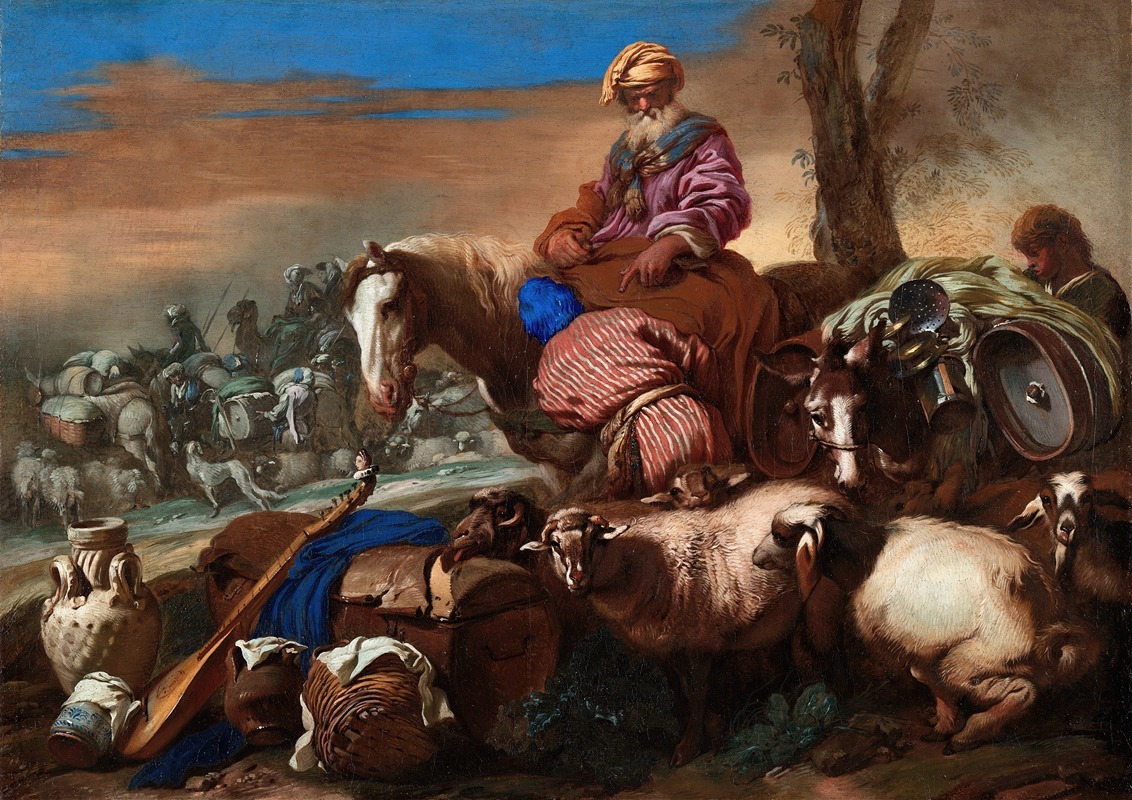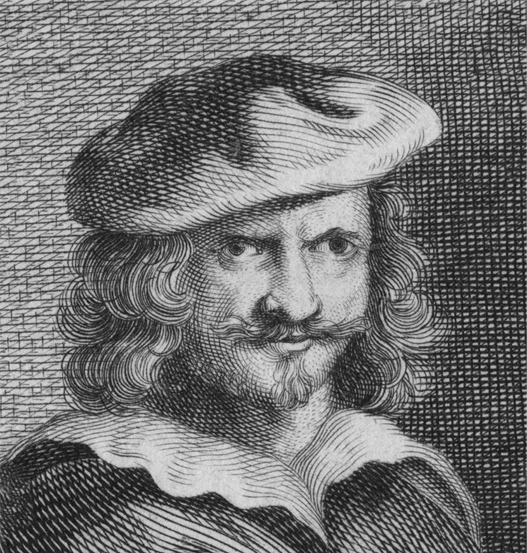 About the Artist
Giovanni Benedetto Castiglione was an Italian Baroque painter, printmaker and draftsman, of the Genoese school. He is best known now for his etchings, and as the inventor of the printmaking technique of monotyping. He was known as Il Grechetto in Italy and in France as Le Benédette.
Castiglione was born in Genoa. His early training is unclear. He may have studied with Sinibaldo Scorza. Wittkower describes him as a "passionate student" of Anthony van Dyck, who arrived in 1621, and Peter Paul Rubens, who stayed in the city in the first decade of the 17th century and whose paintings were readily accessible there. He may have trained under the Genoese Bernardo Strozzi. He lived in Rome from 1634 to about 1645, then returned to Genoa. He also traveled to Florence and Naples. He was back in Rome in 1647, before moving in 1651 to be a court artist in Mantua for Duke Carlo II and his wife Isabella Chiara de Austria. He died in Mantua.
He painted portraits, historical pieces and landscapes, but chiefly excelled in fairs, markets and rural scenes with animals. Noah's ark and the animals entering the Ark was a favorite subject of his.
Castiglione was a brilliant draftsman and pioneered the development of the oil sketch (often using a mixture of mediums) as a finished work - previously they had been used only for working studies for another finished piece, for example by Rubens. He returned to the same subjects over and over again, but with significantly different compositions each time.