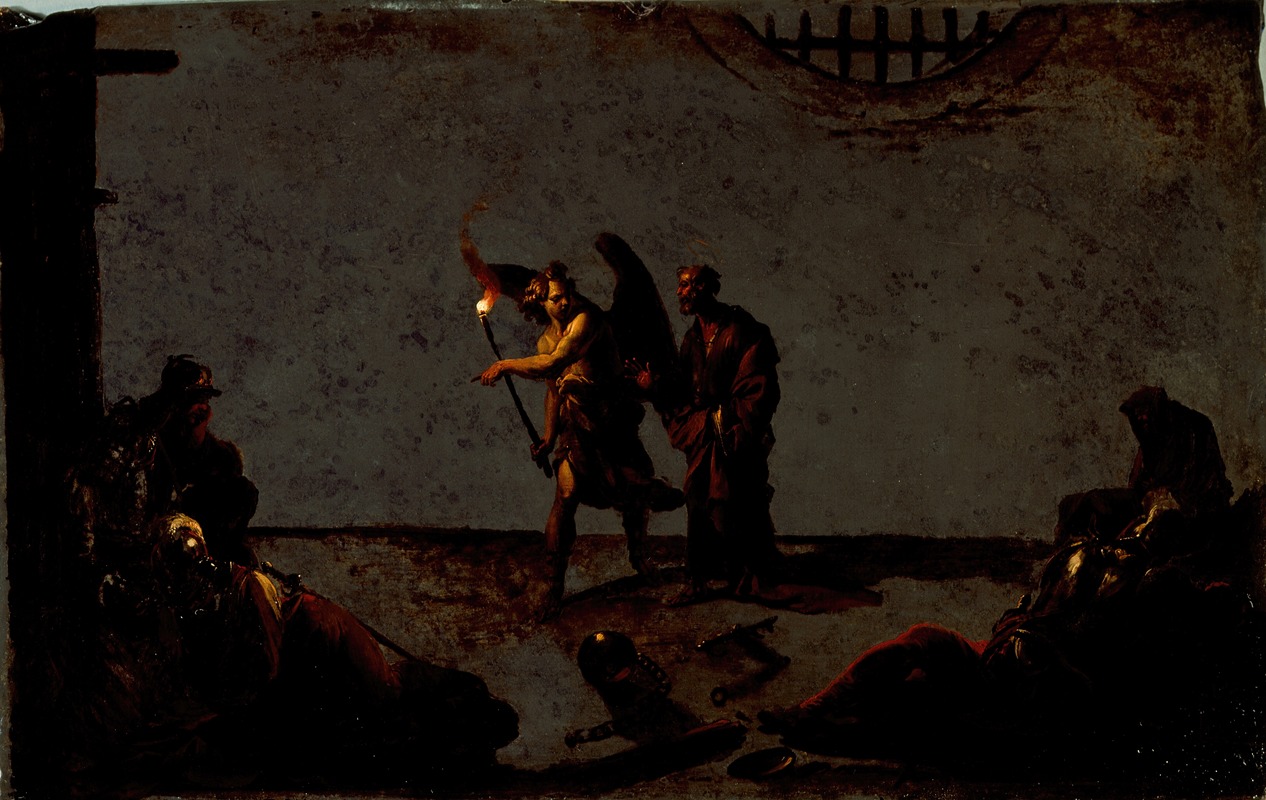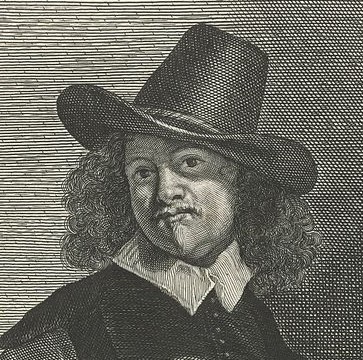 About the Artist
Leonaert Bramer, also Leendert or Leonard, was a Dutch painter known primarily for genre, religious, and history paintings. Very prolific as a painter and draftsman, he is noted especially for nocturnal scenes which show a penchant for exotic details of costume and setting. He also painted frescos—a rarity north of the Alps—which have not survived, as well as murals on canvas, few of which are extant. Bramer is one of the most intriguing personalities in seventeenth-century Dutch art.
Bramer was born in Delft. In 1614, at the age of 18, he left on a long trip eventually reaching Rome in 1616, via Atrecht, Amiens, Paris, Aix (February 1616), Marseille, Genoa, and Livorno. In Rome he was one of the founders of the Bentvueghels group of Northern artists, and was nicknamed "Nestelghat" (Fidget). He lived with Wouter Crabeth and got into a fight with Claude Lorraine. He dedicated a poem to Wybrand de Geest. Bramer lived in Rome intermittently until October 1627, visiting Mantua and Venice, often for deliveries and to meet Domenico Fetti. In Italy Bramer acquired the sobriquet 'Leonardo della Notte' or 'Leonardo delle Notti' ('Leonardo of the night' or 'nights').
By 1628 he was back in Delft, where he joined the Guild of Saint Luke in 1629 and the schutterij. Among his many patrons were members of the House of Orange, but local burgomasters and schepen also bought his paintings in great numbers. He was a many sided artist, designing for tapestry firms in Delft, painting murals and ceilings, some of which are illusionistic in style. He painted real frescos in the Civic Guard house, the nearby stadholder's palaces in Honselersdijk, Rijswijk, the Communal Land Housde and the Prinsenhof in Delft. Due to the Dutch climate they no longer survive. In 1648 Bramer traveled to Rome for a second time.
He evidently knew the greatest of his Delft contemporaries, Johannes Vermeer, as he came to the latter's defence when his future mother-in-law was trying to prevent him from marrying her daughter.
On the evening of 4 April 1653, Leonaert Bramer, a Roman Catholic himself, and a Protestant sea captain, Bartholomeus Melling, called on Maria Thins. They had with them a Delft lawyer named Johannes Ranck. This party had come to convince Maria Thins that the young up-and-coming artist was a good match for her beloved daughter Catharina. Maria's sister was also present giving support and sympathy. "The visitors had come to ask Maria to sign a document permitting the marriage vows to be published. Maria replied that she would not sign such an act of consent. Despite this - a subtle distinction - she would put up with the vows being published: she said several times that she wouldn't stand in the way of this. In other words, she didn't welcome the marriage, but she wouldn't block it.
It is possible that Vermeer received his artistic training from Bramer, although there is no documentation for this, and Bramer's dark and exotic style is unlike Vermeer's.
A lifelong bachelor, Bramer remained very productive until his death, which occurred in his home town of Delft in 1674.