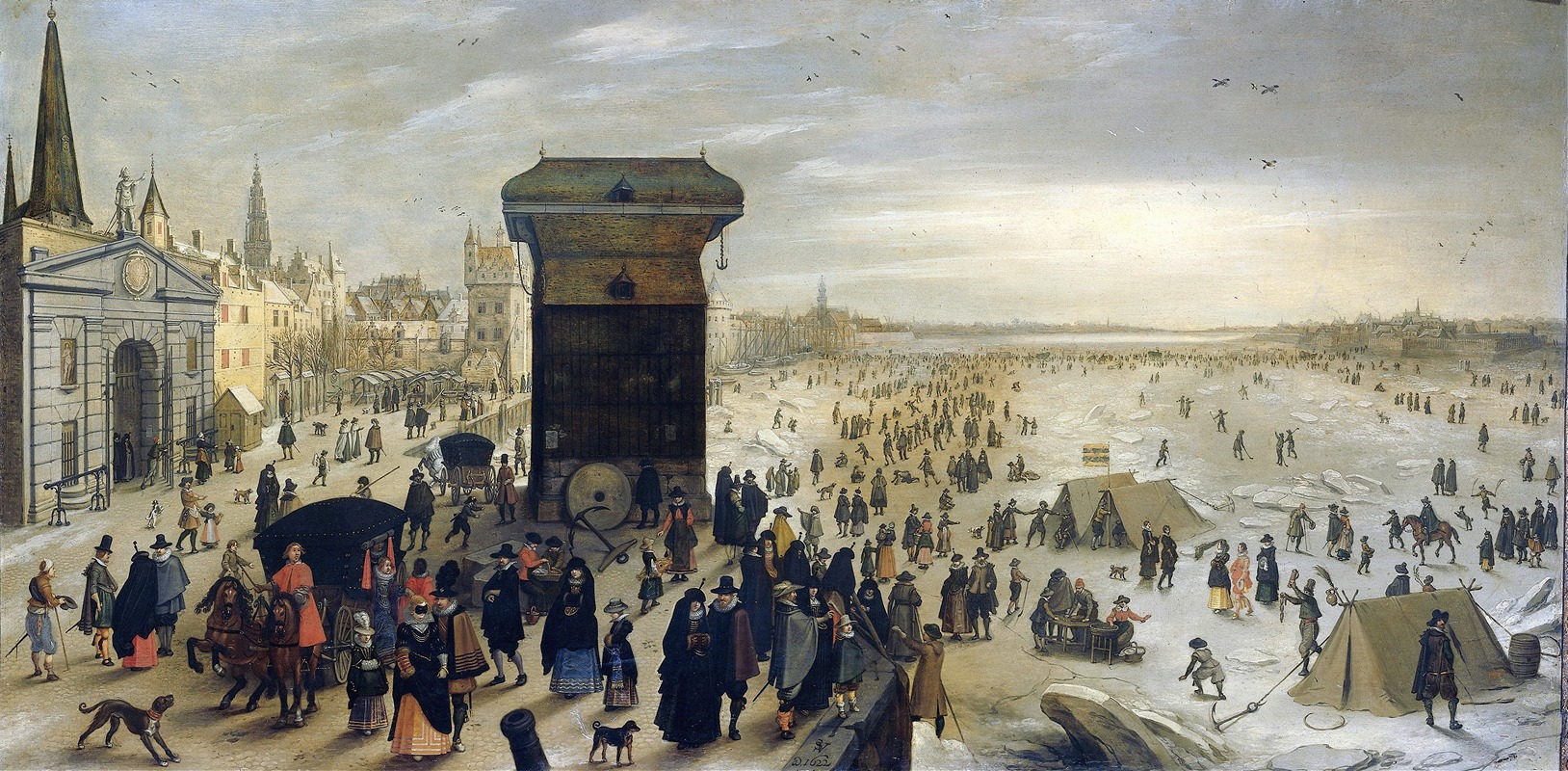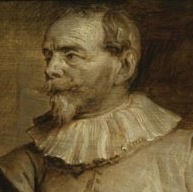 About the Artist
Sebastiaen Vrancx, Sebastiaan Vrancx or Sebastian Vranckx was a Flemish Baroque painter and draughtsman who is mainly known for his battle scenes, a genre that he pioneered in Netherlandish painting. He also created landscapes with mythological and allegorical scenes, scenes with robbers, village scenes and celebrations in cities. He was a gifted figure painter who was regularly invited to paint the staffage in compositions of fellow painters.
Sebastiaen Vrancx was baptized on 22 January 1573 in the St James Church in Antwerp. His father Jan was a merchant. His mother was Barbara Coutereau.
He was an apprentice in the workshop of Adam van Noort, who was also the master of other prominent Antwerp painters such as Peter Paul Rubens, Jacob Jordaens and Hendrick van Balen. It is believed that after finishing his apprenticeship, the artist visited Italy as he only became a master of the Antwerp Guild of Saint Luke in 1600.
He commenced his career in Antwerp and gained the recognition of his fellow artists. He was particularly esteemed as a painter of battle scenes and Peter Paul Rubens is known to have owned a battle scene by the artist.
In 1610 he was invited to join the elite Confrerie of Romanists, a society of Antwerp humanists and artists. A condition of admission was that the member had travelled to Rome. The diversity and high positions held by the Confrerie's membership offered him a good opportunity to meet with potential patrons. He was elected the dean of the painter's chamber of the Guild in 1611. Vrancx was a member and district head of the local civil militia from 1613 onwards and was in 1626 asked by the Antwerp mayor to serve a five-year term as the captain of the militia in return for a complete exemption from taxes and municipal services. The position entitled Vrancx to carry a sword. It was in a vigorous pose with a sword on his side that he was portrayed by Anthony van Dyck.
Vrancx was a member of the chamber of rhetoric the Violieren, which was linked to the Guild of Saint Luke. He was very active in the chamber of rhetoric and when he served as its factor he wrote about 13 comedies and a number of poems. Vrancx collaborated with Jan Brueghel the Younger, Hendrick van Balen and Frans Francken II on an emblem for the Violieren for which the Violieren obtained a first prize in 1618.
Vrancx met with personal tragedy when his wife and sole child Barbara died a few months from each other in 1639. He himself died on 19 May 1647 in Antwerp.
The pupils of Vrancx included Peter Snayers who became a leading battle painter and Balthasar Courtois, whose work is virtually unknown. There is no clear view of the size of Vrancx' studio. In a letter of 1634, Jan Brueghel the Younger wrote to his business partner in Seville that: 'Vrancx has plenty to do but refuses to employ studio assistants, which means that work takes a long time. He does not allow copies to be put into circulation'.
Load previous products
Load next products