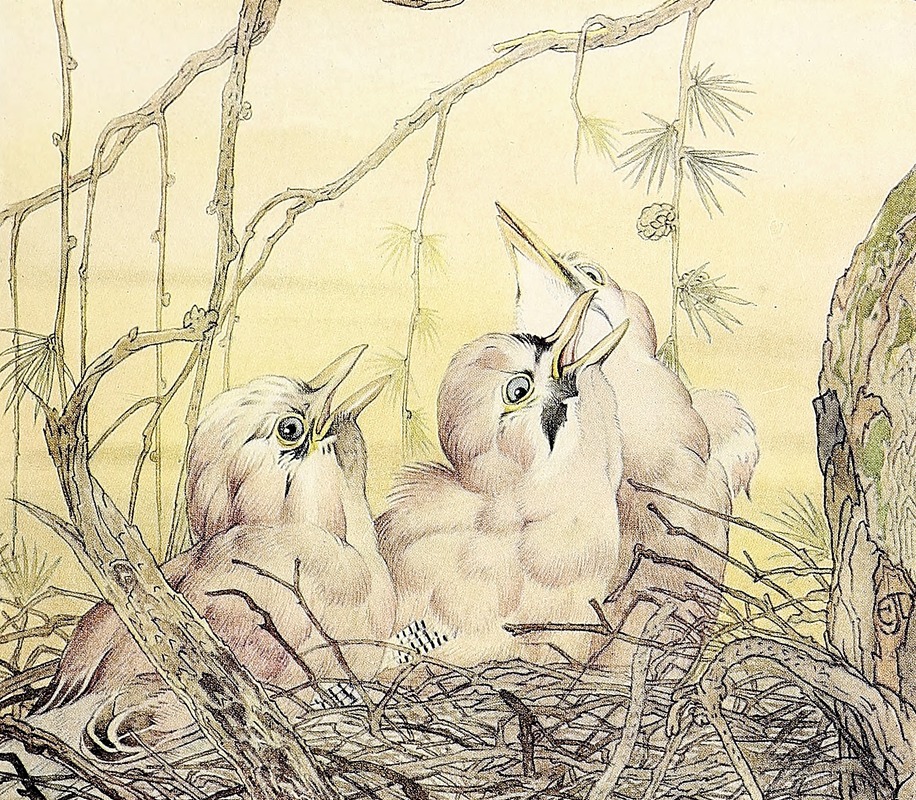 Edward Julius Detmold (21 November 1883 Putney, Wandsworth, Surrey - 1 July 1957 Montgomery) and his twin brother Charles Maurice Detmold (1883-1908) were prolific Victorian book illustrators.
Their parents were Edward Detmold and Mary Agnes Luck. Their father, an electrical engineer was chronically ill, and they lived with their uncle and guardian, Dr Edward Barton Shuldham, who saw to their tuition and was a noted collector of porcelain and Japanese woodprints of plants and animals.
Most of their prodigious energy was expended on depicting animal subjects and their work showed great influence from traditional Japanese art, Albrecht Dürer and later the Art Nouveau movement. They were exhibiting watercolours at the Royal Academy and the Royal Institute of Painters in Water Colours at the age of 13. Edward Burne-Jones praised their work and warned against the dangers of uniformity inherent in art schools.
The twins subsequently mastered the techniques of watercolour etching and of colour printing with copper plates, buying a printing press and producing their own proofs at home.
In 1898 they compiled a portfolio of colour etchings of animals and flowering plants done in the Japanese style. These were much sought after and were rapidly sold out. They collaborated on the etchings and illustrations for their first book Pictures From Birdland published in 1899. This was followed in 1900, by an exhibition at the Fine Art Society's Gallery in London.
Their next joint project was to produce a set of 16 watercolours for Rudyard Kipling's The Jungle Book published in 1903, by Macmillan.