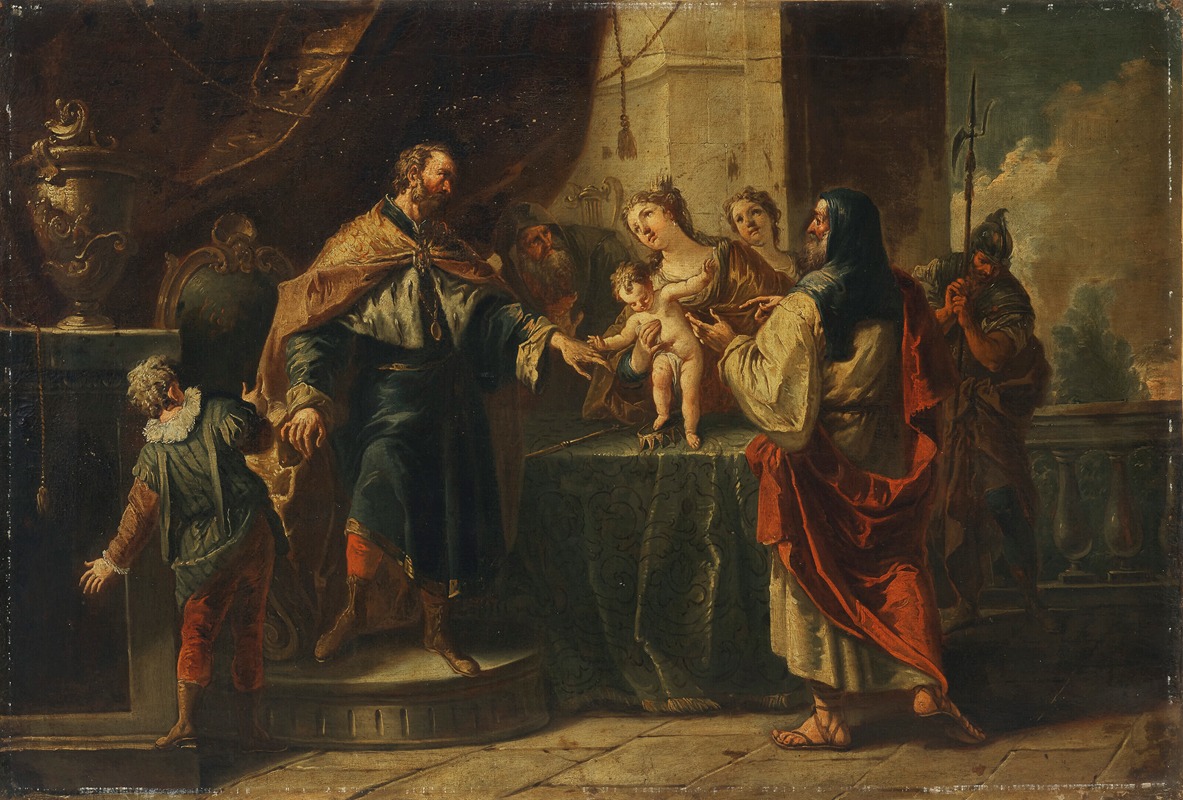 Gaspare Diziani was an Italian painter of the late-Baroque or Roccoco period, active mainly in the Veneto but also in Dresden and Munich. The artist's canvas is the largest painting of the Hermitage Museum in St. Petersburg.
His earliest training was in his native town of Belluno with Antonio Lazzarini. He then moved to Venice, to the studio of Gregorio Lazzarini and later that of Sebastiano Ricci. His career largely overlapped with Lazzarini and Ricci's fellow pupil, Giambattista Tiepolo, who was seven years his elder.
Between 1710-1720, he painted a group of eight pictures that included the Mary Magdalene for the church of Santo Stefano in Belluno, and Entry into Jerusalem for San Teodoro in Venice. He also painted three frescoes on the Life of Saint Helena in the Scuola del Vin next to the church of San Silvestro. Diziani's celerity and technical assurance are evident from preparatory oil sketches, where color has been applied in rapid and spirited strokes.
He also worked as a scenery painter for the theater and opera in Venice, Munich (1717), and later in Dresden, in conjunction with Alessandro Mauro. Diziani was invited to Rome by Cardinal Ottoboni in 1726, to paint a "magnificent decoration for the church of San Lorenzo in Damaso". This work is now known only through an engraving by Claude Vasconi.
His pupils included Pietro Edwards and Jacopo Marieschi (1711–1794). His son, Antonio Diziani, painted interior and exterior vedute of mainly Venice. He died in Venice.