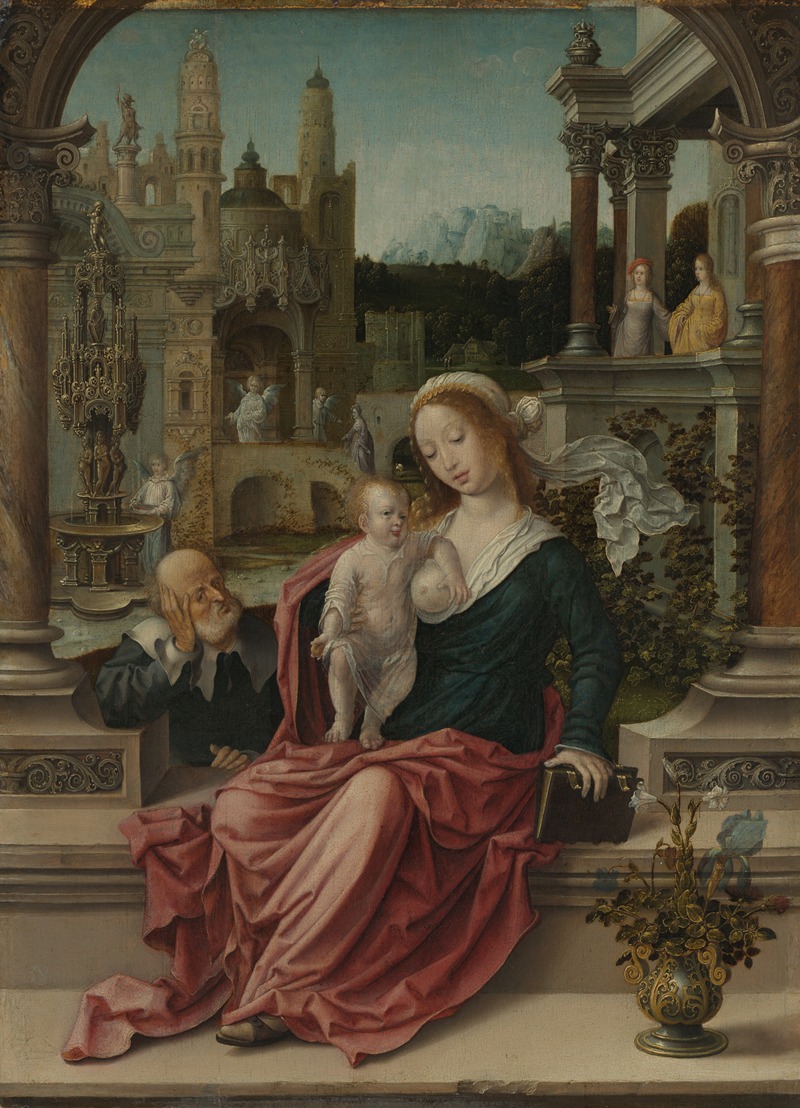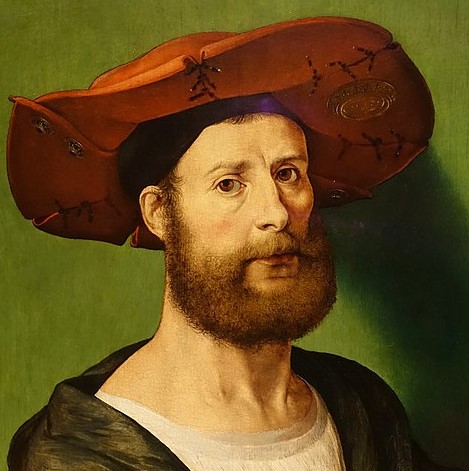 About the Artist
Jan Gossaert was a French-speaking painter from the Low Countries also known as Jan Mabuse (the name he adopted from his birthplace, Maubeuge) or Jennyn van Hennegouwe (Hainaut), as he called himself when he matriculated in the Guild of Saint Luke, at Antwerp, in 1503. He was one of the first painters of Dutch and Flemish Renaissance painting to visit Italy and Rome, which he did in 1508–09, and a leader of the style known as Romanism, which brought elements of Italian Renaissance painting to the north, sometimes with a rather awkward effect. He achieved fame across at least northern Europe, and painted religious subjects, including large altarpieces, but also portraits and mythological subjects, including some nudity.
From at least 1508 he was apparently continuously employed, or at least retained, by quasi-royal patrons, mostly members of the extended Habsburg family, heirs to the Valois Duchy of Burgundy. These were Philip of Burgundy, Adolf of Burgundy, Christian II of Denmark when in exile, and Mencía de Mendoza, Countess of Nassau, third wife of Henry III of Nassau-Breda.
He was a contemporary of Albrecht Dürer and the rather younger Lucas van Leyden, whom he knew, but he has tended to be less highly regarded in modern times than they were. Unlike them, he was not a printmaker, though his surviving drawings are very fine, and are preferred by some to his paintings.