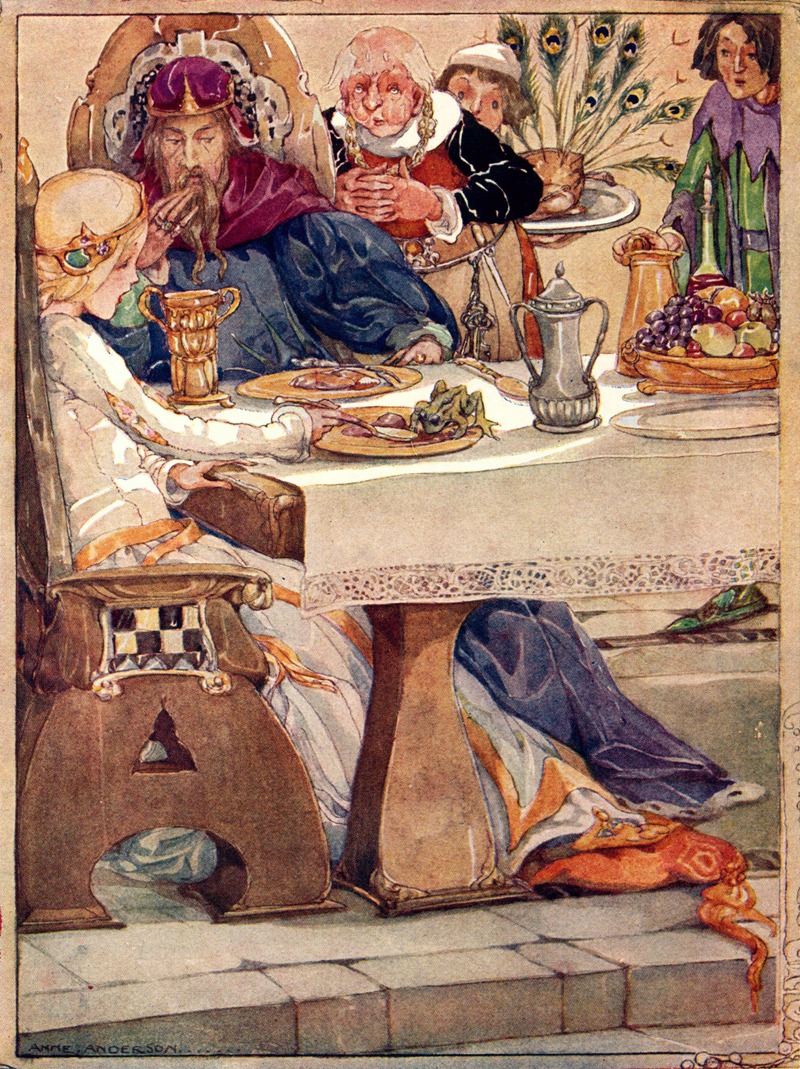 About the Artist
Anne Anderson was a prolific Scottish illustrator, primarily known for her art nouveau children's book illustrations, although she also painted, etched, and designed greeting cards. Her style of painting was influenced by her contemporaries, Charles Robinson and Jessie Marion King, and was similar to that of her husband, Alan Wright (1864-1959).
Born in Scotland in 1874 to James and Grace Anderson, Annie "Anne" Anderson and her siblings—four brothers and one sister, Grace—spent their childhood in Argentina. On reaching adulthood, Annie and Grace returned to England to find work. By 1910, Annie could afford to buy a cottage in Berkshire.
She married the artist Alan Wright in June 1912 at Burghfield Common Parish Church in Berkshire, and they lived in the cottage she had purchased two years earlier. Though they collaborated on many projects, Anne was considered the driving force. Her husband had had a successful career as an illustrator until working on a book for the vilified homosexual Baron Corvo in 1898. That book caused a scandal that ruined Wright's reputation. After that his opportunity to work was curtailed, but he continued to contribute to his wife's illustrations.
Her book illustrations began appearing at the end of the Edwardian era. Her illustrations may be found in children's books and annuals such as Blackie's and Cassell's, on Royal Doulton China, and were frequently used on postcards.