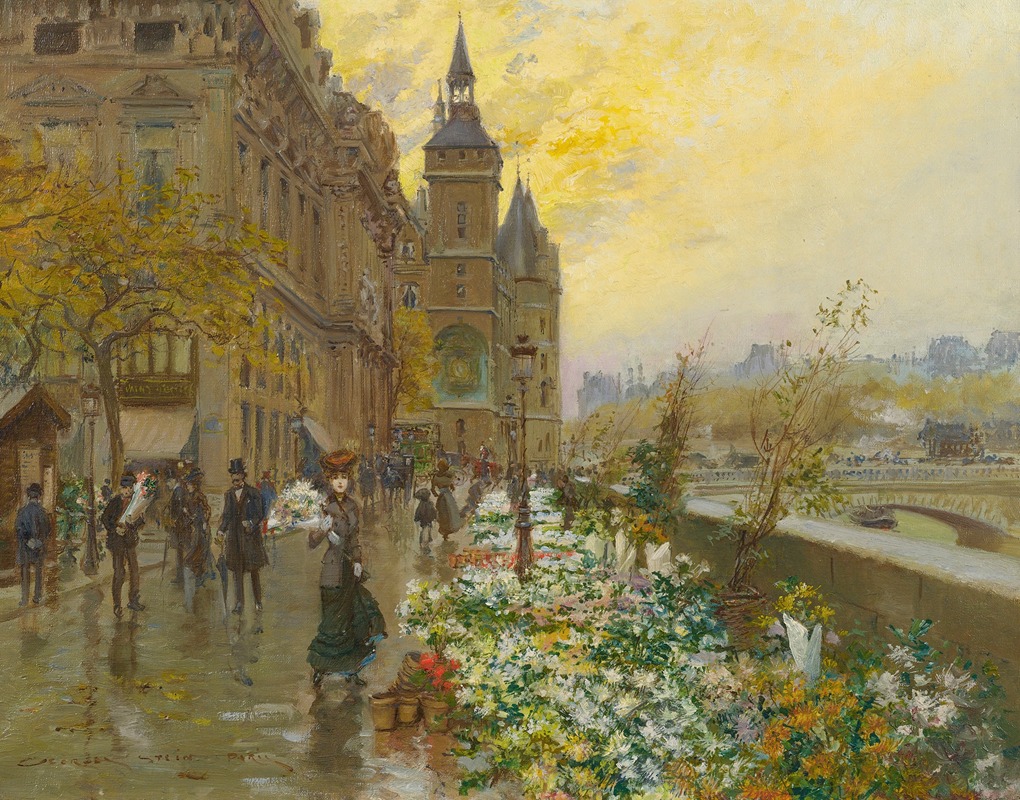 About the Artist
Georges Stein was a late 19th and early 20th century French painter, best known for scenes of Parisian street life.
Sources conflict about Stein's dates of birth and death. The Benezit Dictionary of Artists gives the year of birth as "c. 1870". The auction house Christie's, among others, gives the dates 1855–1930, and the French National Library the dates 1870–1955. Moreover, the journal L'Éventail of 15 January 1918 mentions "the painter Georges Stein who recently died at Geneva".
There is also some confusion as to the gender of Stein. While the Benezit Dictionary and L'Éventail refer to Stein as male, some gallery websites describe Stein as a female painter.