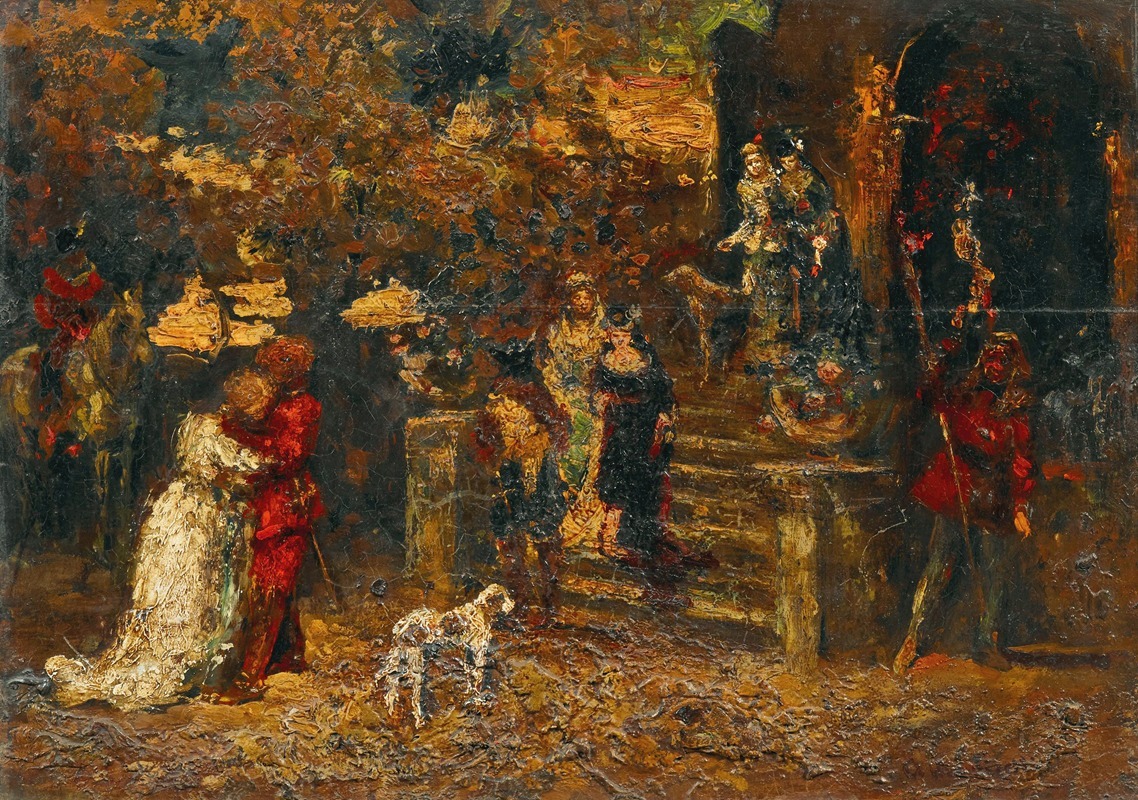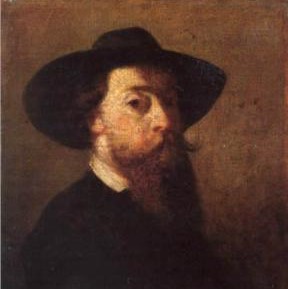 Adolphe Joseph Thomas Monticelli was a French painter of the generation preceding the Impressionists.
Monticelli was born in Marseille in humble circumstances. He attended the École Municipale de Dessin in Marseille from 1842 to 1846, and continued his artistic training in Paris, where he studied under Paul Delaroche at the École des Beaux-Arts. In Paris he made copies after the Old Masters in the Louvre, and admired the oil sketches of Eugène Delacroix. In 1855 he met Narcisse Diaz, a member of the Barbizon school, and the two often painted together in the Fontainebleau Forest. Monticelli frequently adopted Diaz's practice of introducing nudes or elegantly costumed figures into his landscapes.
He developed a highly individual Romantic style of painting, in which richly colored, dappled, textured and glazed surfaces produce a scintillating effect. He painted courtly subjects inspired by Antoine Watteau; he also painted still lifes, portraits, and Orientalist subjects that owe much to the example of Delacroix.
After 1870, Monticelli returned to Marseille, where he would live in poverty despite a prolific output, selling his paintings for small sums. An unworldly man, he dedicated himself singlemindedly to his art.
The young Paul Cézanne befriended Monticelli in the 1860s, and the influence of the older painter's work can be seen in Cézanne's work of that decade. Between 1878 and 1884 the two artists often painted landscapes together, once spending a month roaming the Aix countryside. Although Monticelli experimented briefly around 1870 with a treatment of light reflecting the discoveries of the Impressionists, he found the objectivity of this approach uncongenial.
Confronted with criticism of his style of painting Monticelli himself remarked, "I paint for thirty years from now". His work reached its greatest spontaneity in the decade before his death in 1886.