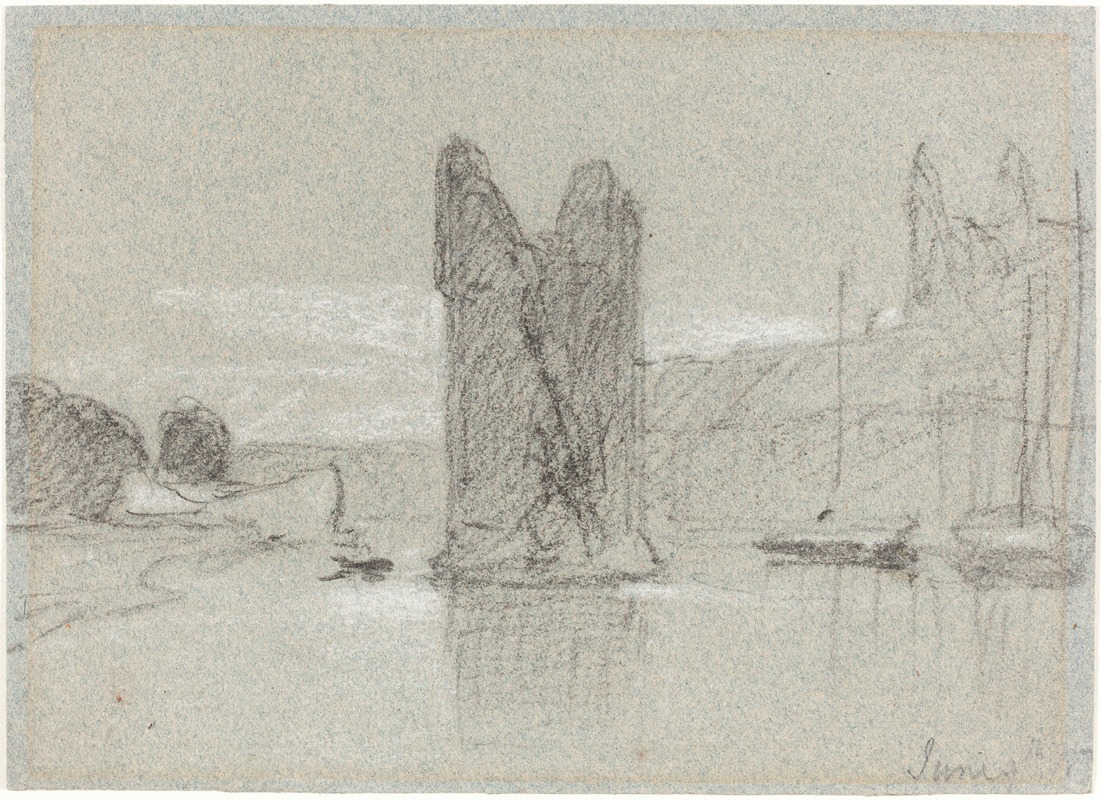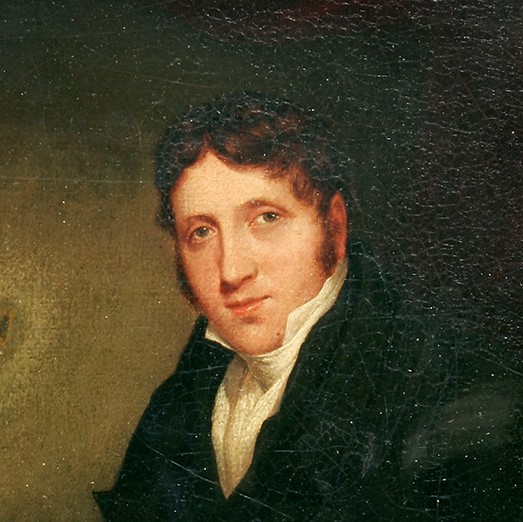 John Sell Cotman was an English marine and landscape painter, etcher, illustrator, author and a leading member of the Norwich School of painters.
Born in Norwich, the son of a silk merchant and lace dealer, Cotman was educated at the Norwich Grammar School. He showed an early talent for art. It was intended that he followed his father into the family business but, intent on a career in art, he moved to London in 1798, where he met artists such as J. M. W. Turner, Peter de Wint and Thomas Girtin, whose sketching club he joined, and whom he travelled with to Wales and Surrey. By 1800 he was exhibiting at the Royal Academy, showing scenes of the Welsh countryside there in 1801 and 1802. His drawing expeditions took him throughout southern Britain, and to Yorkshire, where he stayed with the Cholmeley family during the three summers of 1803–5.
His sons Miles Edmund and John Joseph Cotman became notable painters in their own right.
John Sell Cotman was born in Norwich, on 16 May 1782, the son of Edmund Cotman, a prosperous silk merchant and lace dealer, and his wife Ann Sell. They were married on 3 April 1781 at St. Mary Coslany, Norwich, the same church that their son John Sell was baptised on 9 June 1782. The family name was written as Cottman in the parish baptism record, which has survived.
Little is known of Cotman's boyhood or life with his family in Norwich. He was educated at the Norwich Grammar School. He showed a talent for art from an early age and would often go out on frequent drawing trips into the countryside around Norwich and the North Norfolk coast. His father intended him to go into the family business but instead, intent on a career in art. Edmund Cotman sought advice about his son's prospects from the artist John Opie, who replied "let him rather black boots than follow the profession of an artist".
He moved to London in 1798, and lived at 28, Gerrard Street, Soho, initially making a living through commissions from print-sellers, and his sketches at Rudulph Ackerman's print shop at 96, The Strand were studied by the artist John Thirtle when a young man. He first came under the patronage of Dr. Thomas Munro, physician to the Bridewell and Bethlehem Hospitals, whose house in Adelphi Terrace was a studio and a meeting place for artists, including the young J. M. W. Turner. There Cotman may have made the acquaintance of Turner, Peter de Wint and Thomas Girtin, who became an influential figure in his artistic development. The historian William Frederick Dickes stated in The Norwich School of Painting that, even though evidence is lacking, Cotman may possibly joined the sketching club started by Girtin. During the summer of 1799 he went on a drawing expedition with him to Surrey, and the following spring they went on a sketching trip to Wales.
In 1800 Cotman exhibited at the Royal Academy for the first time, showing five scenes of Surrey and one of Harlech Castle, and exhibiting other Welsh scenes at the Royal Academy in 1801 and 1802. In 1800 he was awarded an honorary palette by the Society of Arts. He continued to exhibit at the Academy until 1806, and went on extended drawing trips through England and Wales. In the three summers of 1803–5 he stayed with the Cholmeley family at Brandsby Hall in Yorkshire. On the last of these three visits, he made a series of watercolours of the River Greta.
While based in London, Cotman had spent some time in Norwich, and in September 1802 he advertised his services as teacher of drawing in the Norwich Mercury. In 1806 he returned to live in Norwich. He joined the Norwich Society of Artists and exhibited 20 works, including six portraits, at the society's exhibition in 1807. In 1808, the 67 works he exhibited included oil paintings. He became President of the Society in 1811.
His main living came from teaching art and one of his students, the local antiquary Dawson Turner, became a good friend, introducing him to many pupils and collaborating on one of his books. As part of his teaching Cotman operated his own version of a watercolour subscription library, so that his pupils could take home his drawings to copy. Many of his works bear numbers related to this scheme.
In 1811, his first set of etchings was published; all but one of the subjects were architectural, mostly buildings in Yorkshire. From 1812 to 1820 he published a set of 60 etchings of the ancient buildings of Norfolk. In 1817, 1818 and 1820 he visited Normandy with Dawson Turner, making drawings of buildings. Two years later he published a set of 100 etchings based on sketches made during his Normandy tour. After these visits the character of his paintings changed, the later ones being brighter in colour.
From 1812 to 1823, Cotman lived on the coast at Great Yarmouth, where he studied shipping and mastered the form of waves. Some of his finest marine pieces date from this time. He returned to Norwich in 1824, hoping to improve his financial position, and moved into a large house in St Martin's Plain, opposite the Bishop's Palace, where he built up a collection of prints, books, armour and many models of ships to aid his compositions. He showed work from 1823 to 1825 at the Norwich Society of Artists' annual exhibitions.
In 1825, Cotman became an Associate of the Royal Society of Painters in Watercolours and was a frequent exhibitor there until 1839. However he was driven to despair by his constant financial struggles.
In January 1834, Cotman was appointed Master of Landscape Drawing at King's College School in London, partly on the recommendation of J. M. W. Turner. In 1836, his son Miles Edmund Cotman was appointed to assist him. The poet and artist Dante Gabriel Rossetti was one of his pupils. In London, Cotman was friends with the artists James Stark, George Cattermole, Samuel Prout and Cornelius Varley. In 1836, he became an honorary member of the Institute of British Architects. In 1838, all of his etchings were published by Henry George Bohn, including "Liber Studiorum".
Cotman died in July 1842, and was buried in the cemetery at St. John's Wood Chapel.