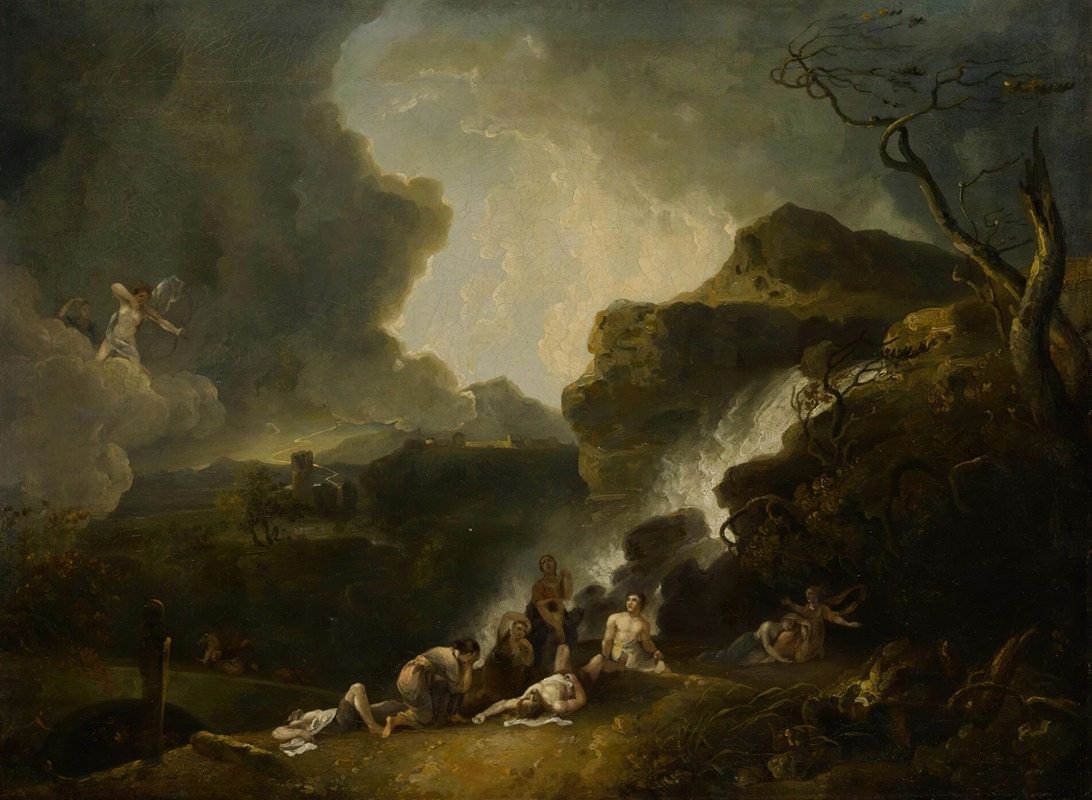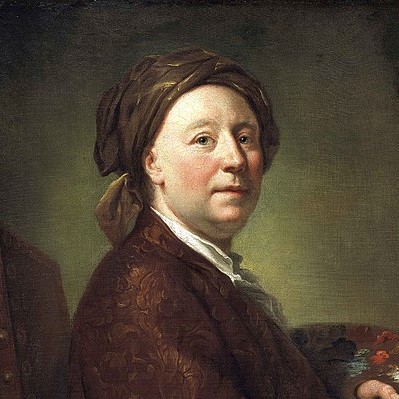 Richard Wilson was an influential Welsh landscape painter, who worked in Britain and Italy. With George Lambert he is recognised as a pioneer in British art of landscape for its own sake and was described in the Welsh Academy Encyclopedia of Wales as the "most distinguished painter Wales has ever produced and the first to appreciate the aesthetic possibilities of his country". In December 1768 Wilson became one of the founder-members of the Royal Academy. A catalogue raisonné of the artist's work compiled by Paul Spencer-Longhurst is published by the Paul Mellon Centre for Studies in British Art.
The son of a clergyman, Richard Wilson was born on 1 August 1714, in the village of Penegoes in Montgomeryshire (now Powys). The family was an established one, and Wilson was first cousin to Charles Pratt, 1st Earl Camden. In 1729 he went to London, where he began as a portrait painter, under the apprenticeship of an obscure artist, Thomas Wright. Wilson could often be found walking around Marylebone Gardens with his acquaintance Baretti heading toward the Farthing Pie House, now known as the Greene Man.
From 1750 to 1757 Wilson was in Italy, and became a landscape painter on the advice of Francesco Zuccarelli. Painting in Italy and afterwards in Britain, he was the first major British painter to concentrate on landscape. He composed well, but saw and rendered only the general effects of nature, thereby creating a personal, ideal style influenced by Claude Lorrain and the Dutch landscape tradition. John Ruskin wrote that Wilson "paints in a manly way, and occasionally reaches exquisite tones of colour". He concentrated on painting idealised Italianate landscapes and landscapes based upon classical literature, but when his painting, The Destruction of the Children of Niobe (c.1759–60), won acclaim, he gained many commissions from landowners seeking classical portrayals of their estates. Among Wilson's pupils was the painter Thomas Jones. His landscapes were acknowledged as an influence by Constable, John Crome and Turner.
Wilson died in Colomendy, Denbighshire on 15 May 1782, and is buried in the grounds of St Mary's Church, Mold, Flintshire.