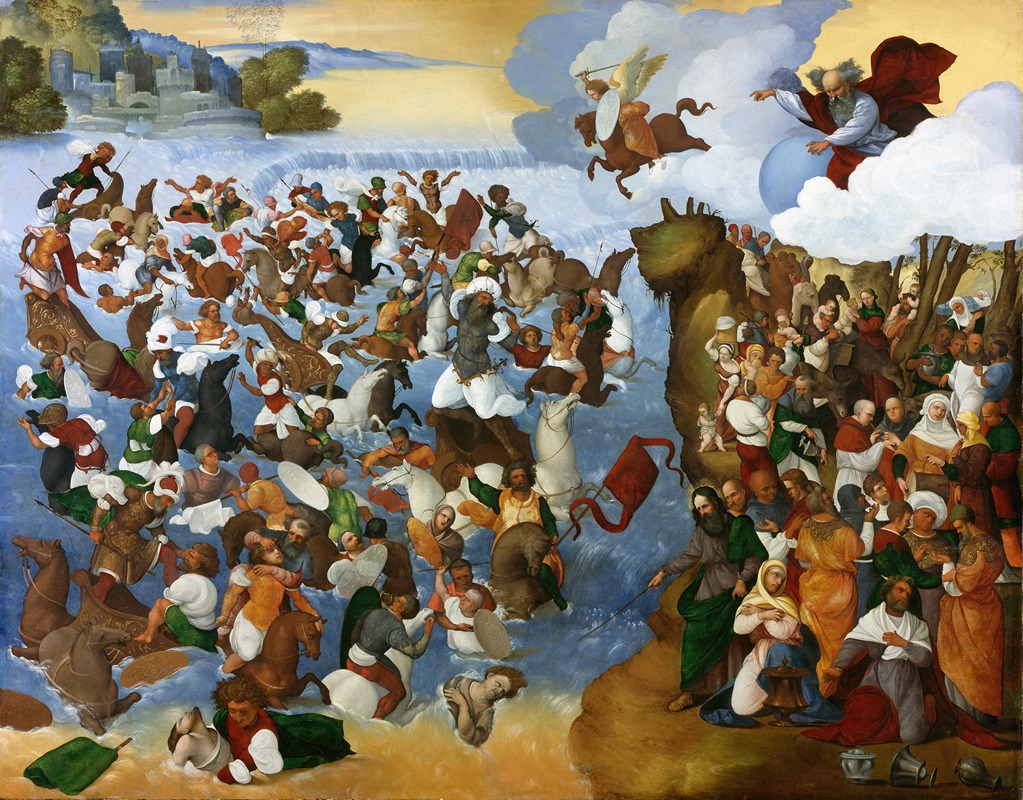 Ludovico Mazzolino - also known as Mazzolini da Ferrara, Lodovico Ferraresa, and Il Ferrarese - was an Italian Renaissance painter active in Ferrara and Bologna.
He was born and died in Ferrara. He appears to have studied under such as Lorenzo Costa, who also trained Dosso Dossi and Cosimo Tura, and came under the influence of Ercole Roberti. In 1521 he married Giovanna, the daughter of Bartolomeo Vacchi, a Venetian painter. Much of his work was commissioned by the duke Ercole I d'Este from Ferrara. Mazzolino was influenced by il Garofalo and Boccaccino. He is known for devotional cabinet pictures, in a style somewhat regressive, or primitive, relative to the modern classicism then emerging. For example, his Massacre canvas has a turbulent and cartoonish crowding.
The exact date, or even year, of his death is not known, but he died during a plague which devastated the area.