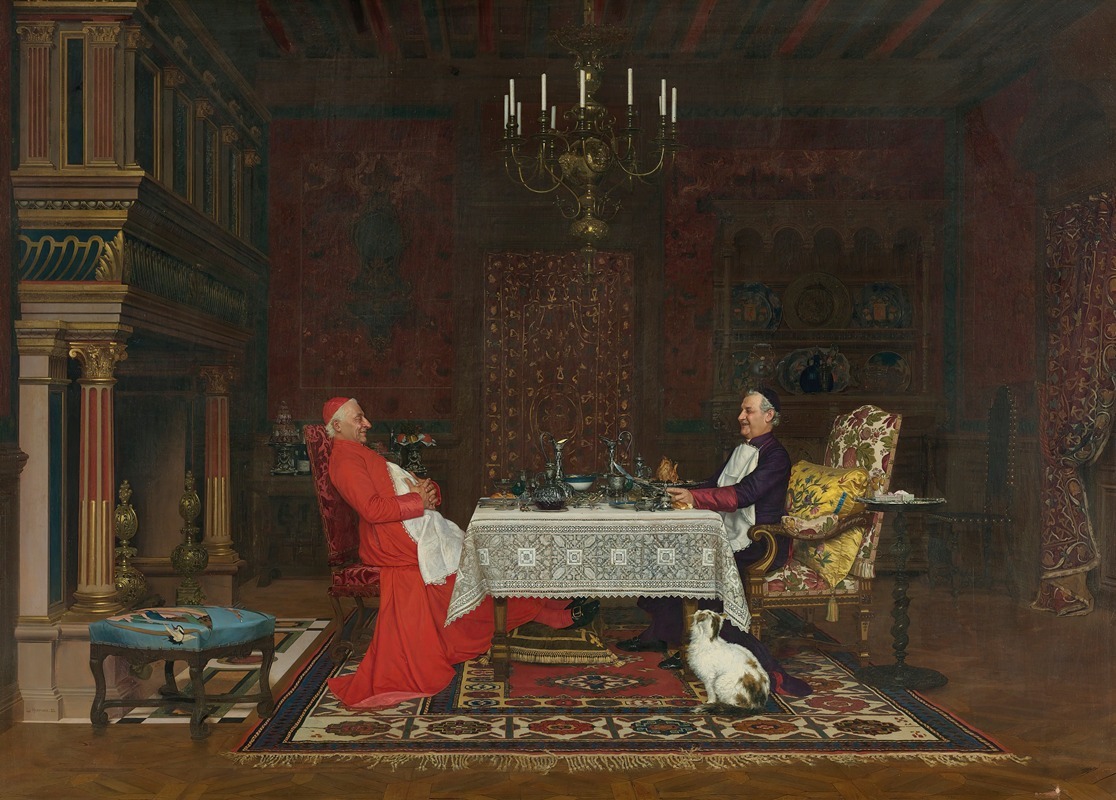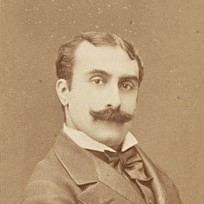 About the Artist
Leo Herrmann was a French anti-clerical painter.
Herrmann was educated at the École des Beaux-Arts, and learned under the tutelage Ernest Meissonier. He entered the Parisian art scene in 1875 at the Paris Salon. Herrmann occasionally painted dandies or soldiers, but became a successful artist by creating works that depict cardinals wearing red cassocks in comical scenarios.
Some of his paintings have clerics feeding swans; others have cardinals themselves painting. Another has a cardinal drinking wine through a long straw.