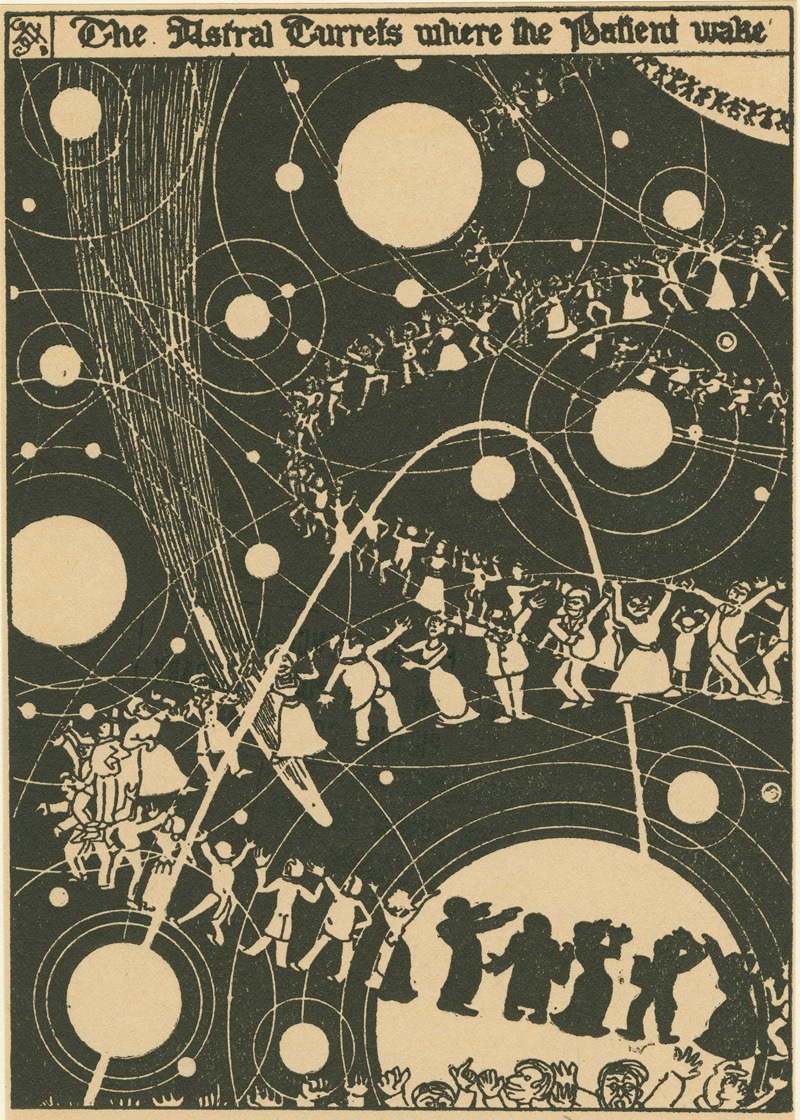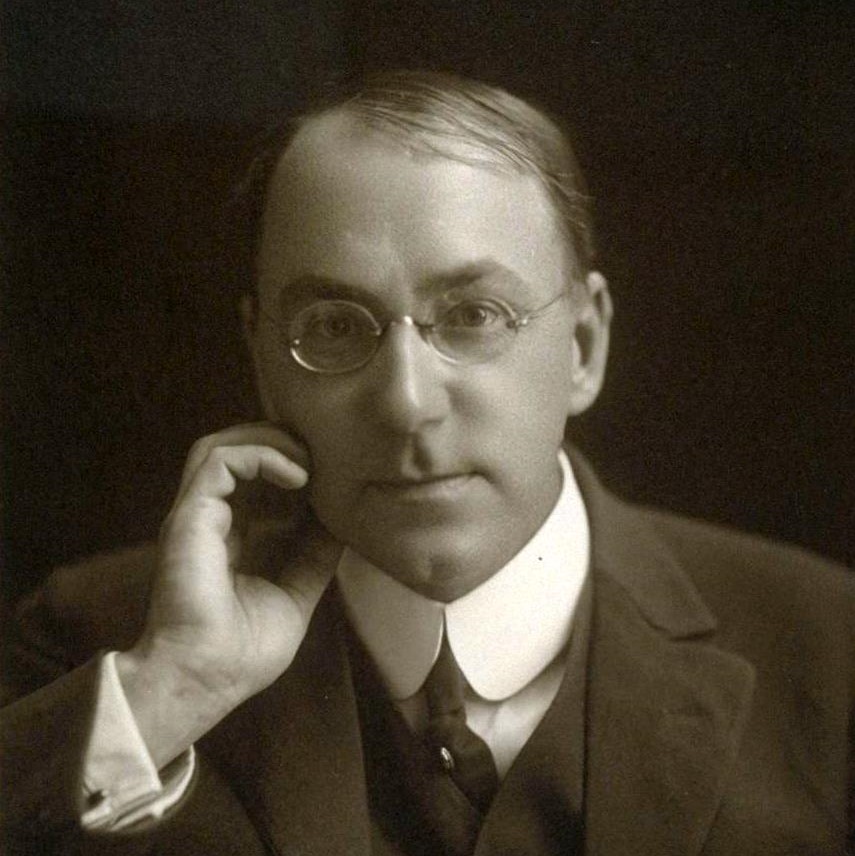 About the Artist
Frank Gelett Burgess was an American artist, art critic, poet, author and humorist. An important figure in the San Francisco Bay Area literary renaissance of the 1890s, particularly through his iconoclastic little magazine, The Lark, he is best known as a writer of nonsense verse, such as "The Purple Cow", and for introducing French modern art to the United States in an essay titled "The Wild Men of Paris". He was the author of the popular Goops books, and he coined the term "blurb".
Born in Boston, Burgess was "raised among staid, conservative New England gentry". He attended the Massachusetts Institute of Technology, graduating with a B.S. in 1887. After graduation, Burgess fled conservative Boston for the livelier bohemia of San Francisco, where he worked as a draftsman for the Southern Pacific Railroad. In 1891, he was hired by the University of California at Berkeley as an instructor of topographical drawing.
Burgess moved to New York City, where he wrote several books and articles for magazines including The Smart Set, Collier's, and Century. He made several trips to France and was evidently fluent in French. Eventually he returned to California, where he died in Carmel-by-the-Sea in 1951.
In 1919, Rollin Lynde Hartt published an article about Burgess as one of "the funniest men who ever lived," which appeared in newspapers nationwide.
Burgess married Estelle Loomis at a Unitarian church in New York City in June 1914, and they were honeymooning in France when World War I broke out. A writer in her own right, Estelle Loomis worked on a number of literary projects throughout her marriage with Burgess, the two conferring together on each other's work. She was also an actress and a beauty contest winner. She was photographed shortly before their marriage by Arnold Genthe. Burgess and Loomis remained married until her death in 1946; however, she frequently suffered from illness and fatigue. They remained childless.
The word "blurb", meaning a short description of a book, film, or other product written for promotional purposes, was coined by Burgess in 1907, in attributing the cover copy of his book, Are You a Bromide?, to a Miss Belinda Blurb. His definition of "blurb" is "a flamboyant advertisement; an inspired testimonial".
In that book "Are You a Bromide?" and related essay "The Sulphitic Theory", Burgess is credited for coining the usage of the word "bromide" as a personification of a sedate, dull person who said boring things. Bromide meant either the boring person himself or the trite statement of that person.
He also coined the phrase, "Love is only chatter; friends are all that matter."
The Gelett Burgess Center for Creative Expression was formed in Burgess's name in December 2011 to promote "family-friendly books" to parents and educators. Annually, the Gelett Burgess Children's Book Award is given in his honor to the top children's books of the year.
Burgess founded the San Francisco Boys' Club Association, now the Boys & Girls Clubs of San Francisco, in 1891 and became its first president. The club was the first of its kind west of the Mississippi River.
Burgess was a friend of the British writer Oliver Onions, and encouraged Onions to write fiction.