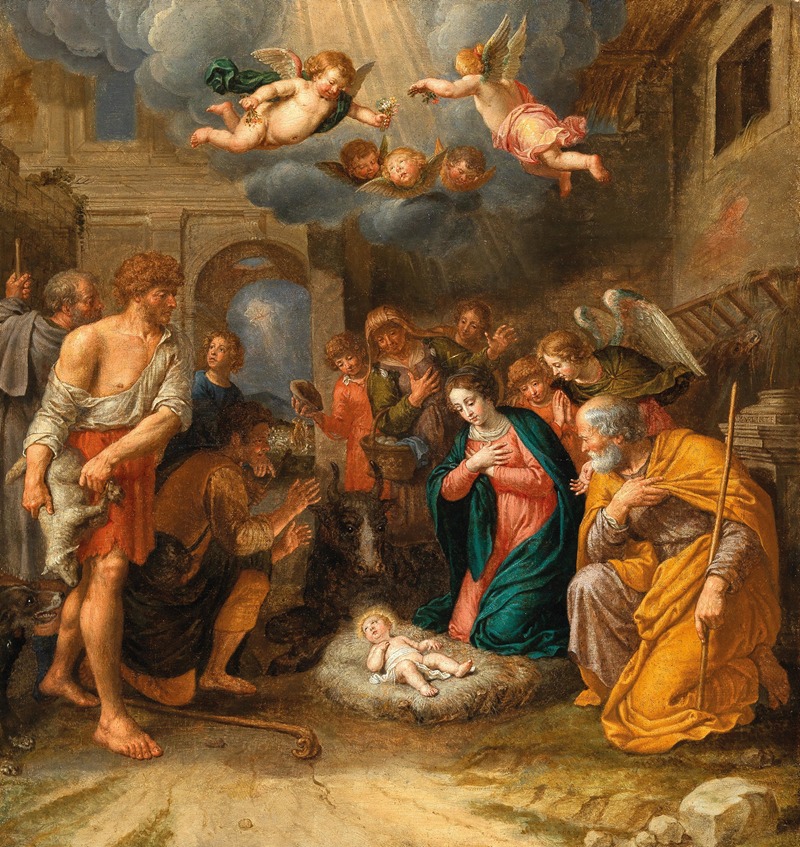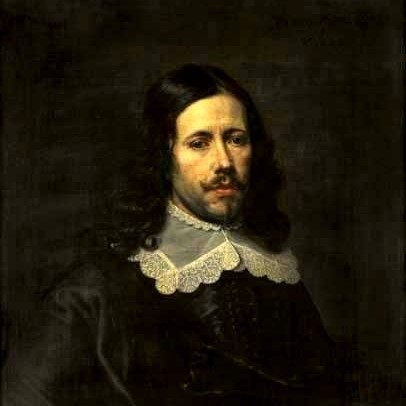 Pieter van Lint or Peter van Lint was a Flemish painter, draughtsman and designer of tapestries. He excelled in history paintings, genre scenes and portraits in the Flemish Baroque style with some Classisizing influence. He worked in Antwerp and Italy.
He was born in Antwerp where he trained under Artus Wolffort. During his training he frequently visited Antwerp's churches to copy the paintings of his contemporaries such as Peter Paul Rubens as well as those of earlier generations such as Marten de Vos and the Francken brothers.
Van Lint become a master in the Guild of Saint Luke in 1633. In that same year he traveled to Rome where he remained until 1640. In Rome he worked for Cardinal Domenico Ginnasi, Bishop of Ostia, who employed him to decorate the local cathedral. Van Lint also frescoed the Cybo family chapel in the Santa Maria del Popolo with the Legend of the True Cross in 1636–40. In addition to religious commissions, the artist painted numerous small genre scenes in the style of the Bamboccianti. He spent time in Paris from 1640 to 1641 where he possibly was in contact with Poussin.
The year after his return to Antwerp in 1642 he married Elisabeth Willemyns. The couple had seven children. When he became widowed in 1679, the artist remarried the following year to Anna Moeren (Moren or Morren).
His pupils included Caerel de las Cuevas, Jan-Baptista Ferrari and Godfried Maes. His son Hendrik Frans van Lint from his second marriage was a celebrated landscape painter in Rome.
He died in Antwerp.