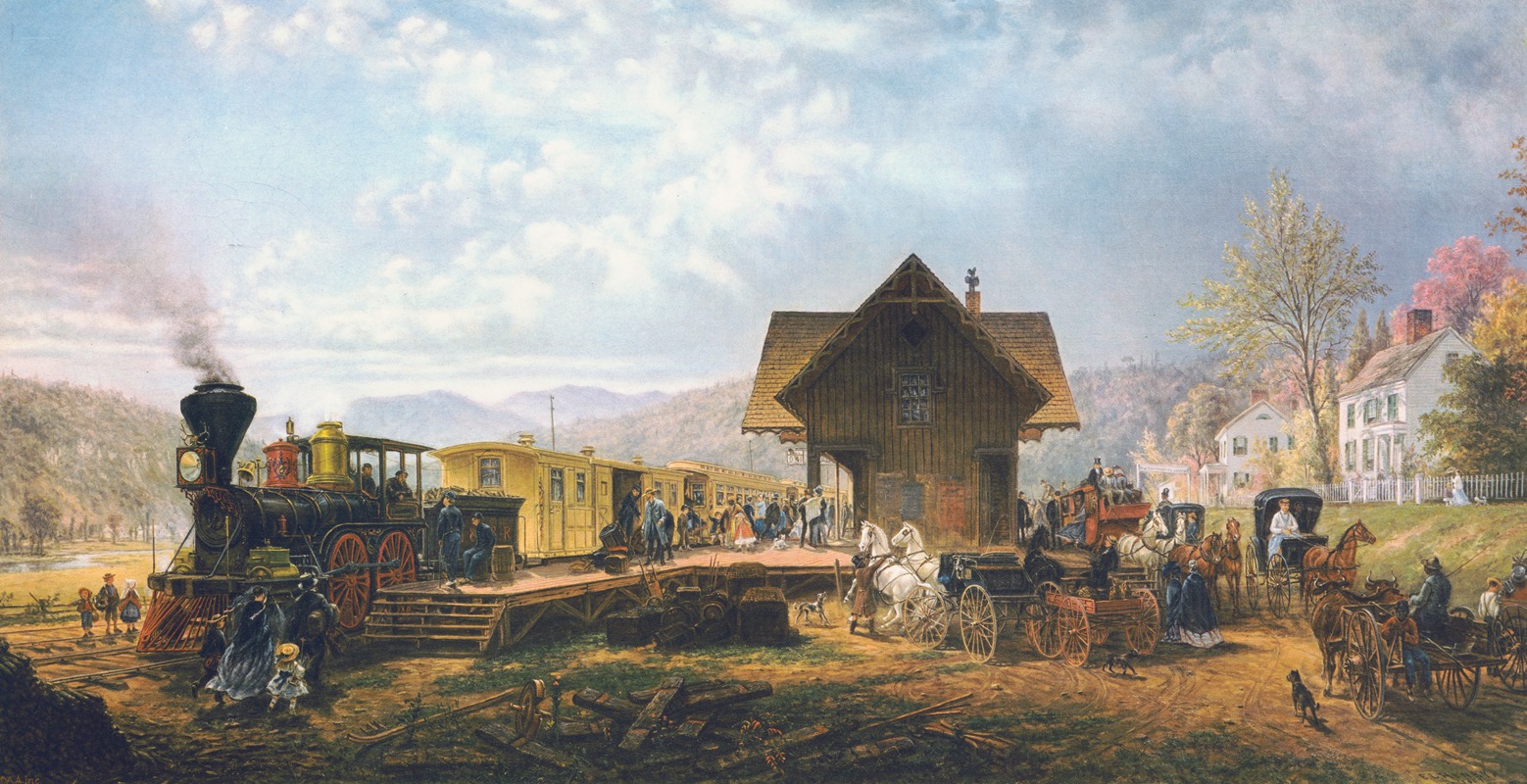 About the Artist
Edward Lamson Henry, commonly known as E.L. Henry, was an American genre painter, born in Charleston, South Carolina.
Though born in Charleston, by age seven his parents had died and Henry moved to live with cousins in New York City. He began studying painting, there and at the Pennsylvania Academy of Fine Arts in Philadelphia. In 1860 he went to Paris, where he studied with Charles Gleyre and Gustave Courbet, at roughly the same time as Claude Monet, Pierre-Auguste Renoir, Frédéric Bazille, and Alfred Sisley.
In 1862, he returned to the United States, where he served as a clerk on a Union transport ship in the American Civil War. After the war he resumed his painting, with many works inspired by his experiences in the war. He moved into the prestigious Tenth Street Studio Building in Greenwich Village, where Winslow Homer also had a studio. In 1869, Henry was elected to the National Academy of Design, New York.
He died at his home in Ellenville, New York on May 9, 1919.