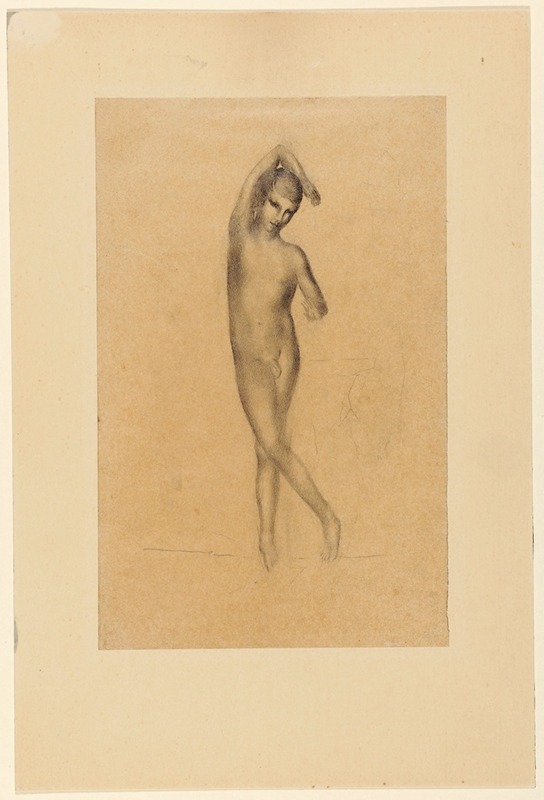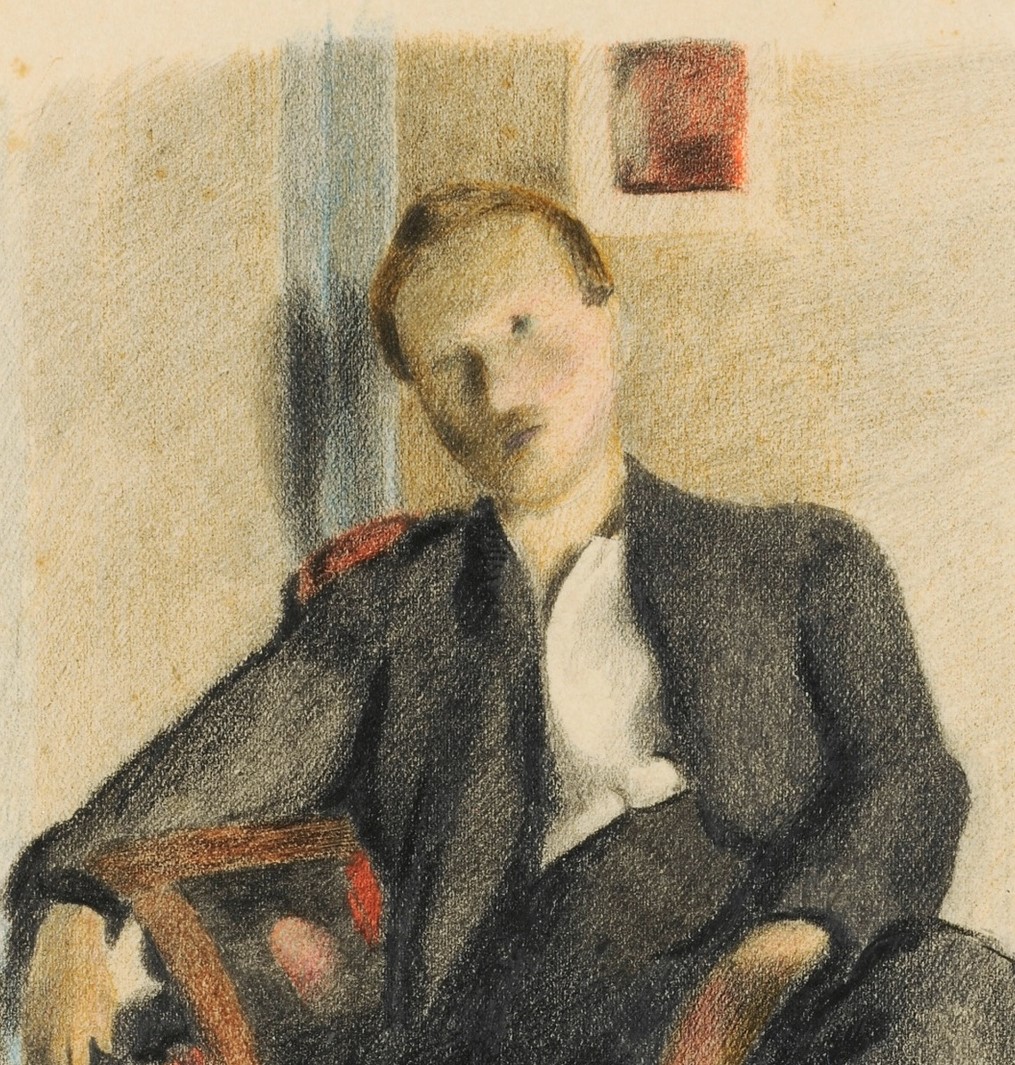 Otto Meyer-Amden was a Swiss painter and graphic artist.
After the premature death of his mother in 1888 Otto Meyer was sent to live with foster parents. He was sent to an orphange in Bern in 1892 where he lived until 1900. He attended secondary school in Bern from 1901-1903, and then worked as an apprentice Lithographer in Zürich from 1903-1906. During this time he made symbolic watercolor paintings. Alongside his apprenticeship he attended night classes at the Kunstgewerbeschule in Zürich.
From 1906-1907 Meyer studied at the Art Academy in Munich, during which time he lived with his brother Ernst. He then moved to Stuttgart to study at the Königliche Akademie der bilden Künste from 1907-1908. In 1909 Adolf Hölzel gave him the title of master student. In Stuttgart Meyer made the acquaintances of Oskar Schlemmer, Willi Baumeister, and other artists. Oskar Schlemmer proved to be a lifelong friend.
In 1912 Meyer received an invitation from artists Willi Baumeister and Herman Huber to live in their artists' colony in Amden. Meyer stayed there until 1928, long after Baumeister and Huber had moved away, living in relative isolation in an old farmhouse. He wrote extensively in his diary, especially between 1913 and 1915, and became increasingly interested in the bible.
Between 1915 and 1918 Meyer began making tonally dark graphite drawings, developing a similar technique as Georges Seurat's. In 1922 he became friends with Ernst Ludwig Kirchner. In 1923 Meyer designed a stained-glass work for the Zwinglian House in Zürich. In 1925 he participated in the "Grossen Schweizer Kunstausstellung" in Karlsruhe, exhibiting eight of his works.