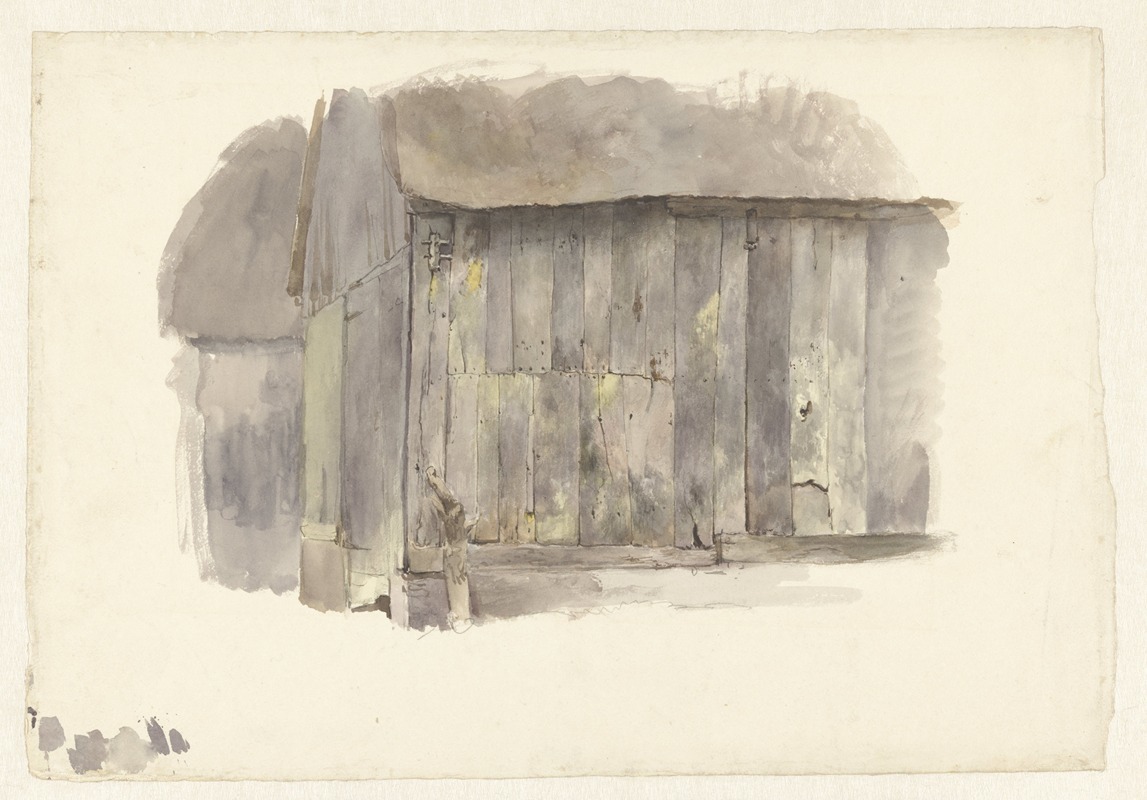 About the Artist
Pierre Louis Dubourcq was a Dutch painter, draftsman, etcher and lithographer.
Dubourcq was born in Amsterdam as the son of Victor Honoré Dubourcq and Marie Adelaide Revet. His father had settled in Amsterdam in 1803 as a French merchant. In 1850 he married Aletta Jacoba Rochussen, sixteen years his junior. She was a distant relative of Charles Rochussen, with whom Dubourcq was a friend.
Dubourcq learned to paint from Jan van Ravenswaay and Andreas Schelfhout. He made various study trips through Europe and mainly painted forest and mountain landscapes. Besides paintings he also made etchings, drawings and lithographs. Commissioned by Prince Alexander, he made a number of watercolors of the falcon hunts on Het Loo. Dubourcq probably gave painting lessons to Anna Wolterbeek. He was a member of Arti et Amicitiae, the Royal Academy of Arts and the Natura Artis Magistra society. In 1858 he was the co-founder and first director of an insurance company. As a result, painting was put on the back burner, but he certainly continued to paint until 1867.
Dubourcq died at the age of 58.