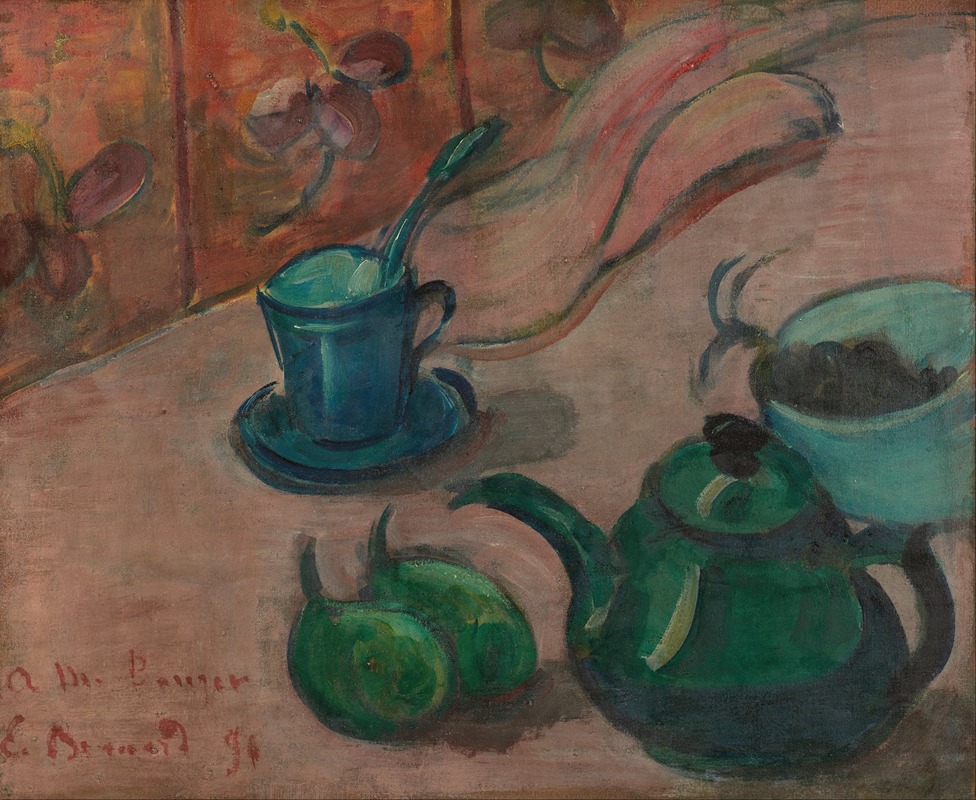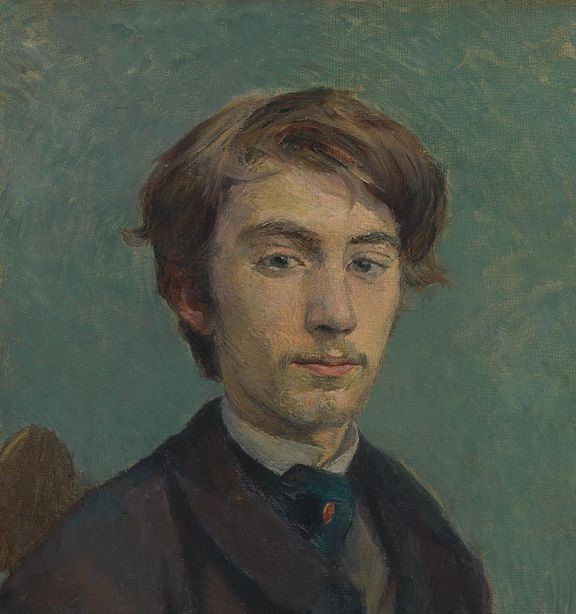 Émile Henri Bernard was a French Post-Impressionist painter and writer, who had artistic friendships with Vincent van Gogh, Paul Gauguin and Eugène Boch, and at a later time, Paul Cézanne. Most of his notable work was accomplished at a young age, in the years 1886 through 1897. He is also associated with Cloisonnism and Synthetism, two late 19th-century art movements. Less known is Bernard's literary work, comprising plays, poetry, and art criticism as well as art historical statements that contain first-hand information on the crucial period of modern art to which Bernard had contributed.
Émile Henri Bernard was born in Lille, France, in 1868. As in his younger years his sister was sick, Émile was unable to receive much attention from his parents; he therefore stayed with his grandmother, who owned a laundry in Lille, employing more than twenty people. She was one of the greatest supporters of his art. The family moved to Paris in 1878, where Émile attended the Collège Sainte-Barbe.
He began his studies at the École des Arts Décoratifs. In 1884, joined the Atelier Cormon where he experimented with Impressionism and Pointillism and befriended fellow artists Louis Anquetin and Henri de Toulouse-Lautrec. After being suspended from the École des Beaux-Arts for "showing expressive tendencies in his paintings", he toured Brittany on foot, where he was enamored by the tradition and landscape.
In August 1886, Bernard met Gauguin in Pont-Aven. In this brief meeting, they exchanged little about art, but looked forward to meeting again. Bernard said, looking back on that time, that "my own talent was already fully developed." He believed that his style did play a considerable part in the development of Gauguin's mature style.
Bernard spent September 1887 at the coast, where he painted La Grandmère, a portrait of his grandmother. He continued talking with other painters and started saying good things about Gauguin. Bernard went back to Paris, attended Académie Julian, met with van Gogh, who as we already stated was impressed by his work, found a restaurant to show the work alongside van Gogh, Anquetin, and Toulouse-Lautrec's work at the Avenue Clichy. Van Gogh called the group the School of Petit-Boulevard.
One year later, Bernard set out for Pont-Aven by foot and saw Gauguin. Their friendship and artistic relationship grew strong quickly. By this time Bernard had developed many theories about his artwork and what he wanted it to be. He stated that he had "a desire to [find] an art that would be of the most extreme simplicity and that would be accessible to all, so as not to practice its individuality, but collectively..." Gauguin was impressed by Bernard's ability to verbalize his ideas.
1888 was a seminal year in the history of Modern art. From 23 October until 23 December Paul Gauguin and Vincent van Gogh worked together in Arles. Gauguin had brought his new style from Pont-Aven exemplified in Vision after the Sermon: Jacob Wrestling with the Angel, a powerful work of visual symbolism of which he had already sent a sketch to van Gogh in September.
He also brought along Bernard's Le Pardon de Pont-Aven which he had exchanged for one of his paintings and which he used to decorate the shared workshop. see in: (ref. Druick 2001) This work was equally striking and illustrative of the style Émile Bernard had already acquainted van Gogh with when he sent him a batch of drawings in August, so much so that van Gogh made a watercolor copy of the Pardon (December 1888) which he sent to his brother, to recommend Bernard's new style to be promoted. The following year van Gogh still vividly remembered the painting in his written portrait of Émile Bernard in a letter to his sister Wil (10 December 1889):"...it was so original I absolutely wanted to have a copy."
Bernard's style was effective and coherent (see:woman at haystacks,) as can also be seen from the comparison of the two "portraits" Bernard and Gauguin sent to van Gogh at the end of September 1888 at the latter's request: self-portraits -at Gauguin's initiative- each integrating a small portrait of the other in the background. (ref. Druick 2001)
One of Émile Bernard's drawings from the August batch ("...a lane of trees near the sea with two women talking in the foreground and some strollers" – Vincent van Gogh in a letter to Bernard – Arles 1888) also appears to have inspired the work van Gogh and Gauguin did on the Allée des Alyscamps in Arles.
In 1891 he joined a group of Symbolist painters that included Odilon Redon and Ferdinand Hodler. In 1893 he started traveling, to Egypt, Spain and Italy and after that his style became more eclectic. He returned to Paris in 1904 and remained there for the remainder of his life. He taught at the École des Beaux-Arts before he died in 1941.