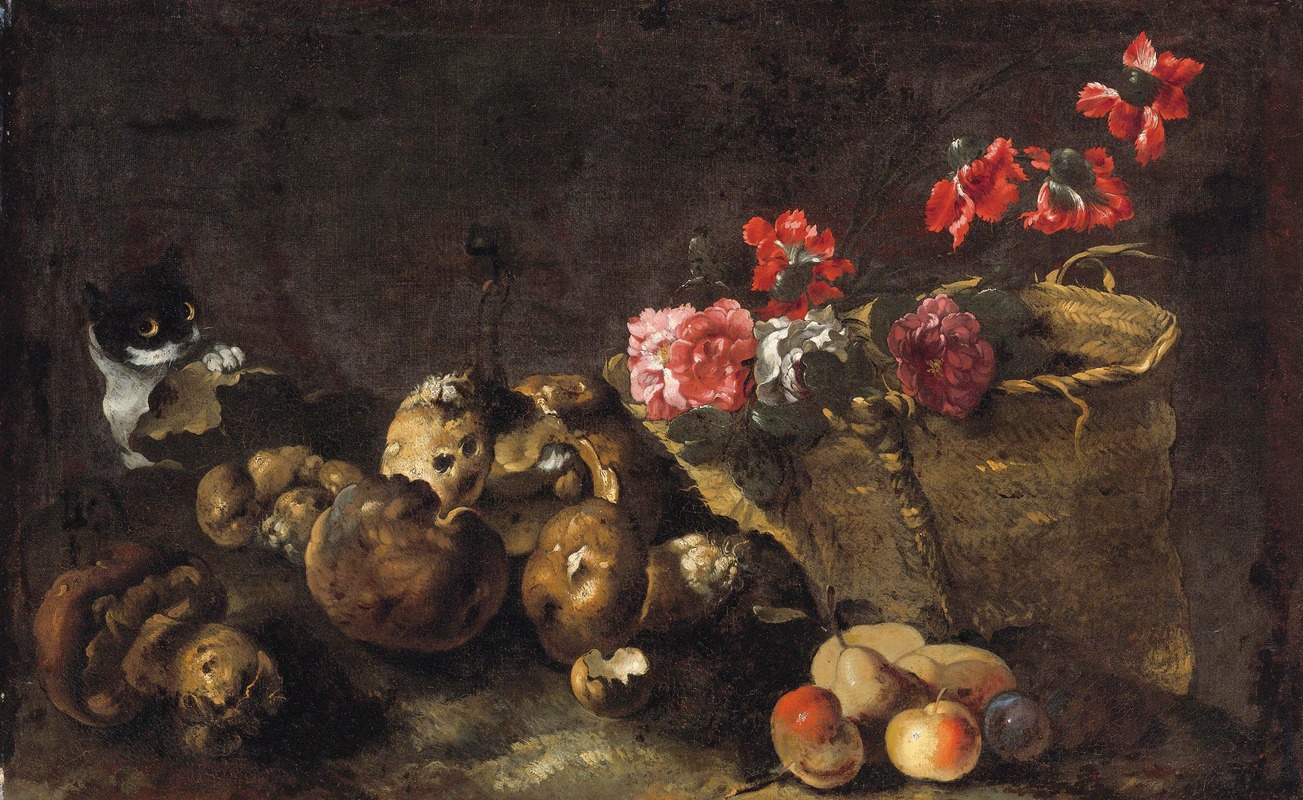 Simone del Tintore was an Italian painter, active in his native Lucca. He is mainly known as a still-life painter but he may also have painted religious subjects.
Simone del Tintore was born in Lucca on 7 May 1630.
He trained at the 'Academy of Painting and Drawing of Lucca', which had been established by the local artist Pietro Paolini. Paolini had trained in Rome where he had become closely linked to the followers of Caravaggio. The Academy contributed to a particularly lively artistic environment in Lucca in the second half of the 17th century. Simone del Tintore and his brothers Francesco and Cassiano, as well as numerous other artists such as Girolamo Scaglia, Antonio Franchi, Giovanni Coli and Filippo Gherardi all trained at the Academy.
Simone del Tintore died in his native Lucca on 16 February 1708.