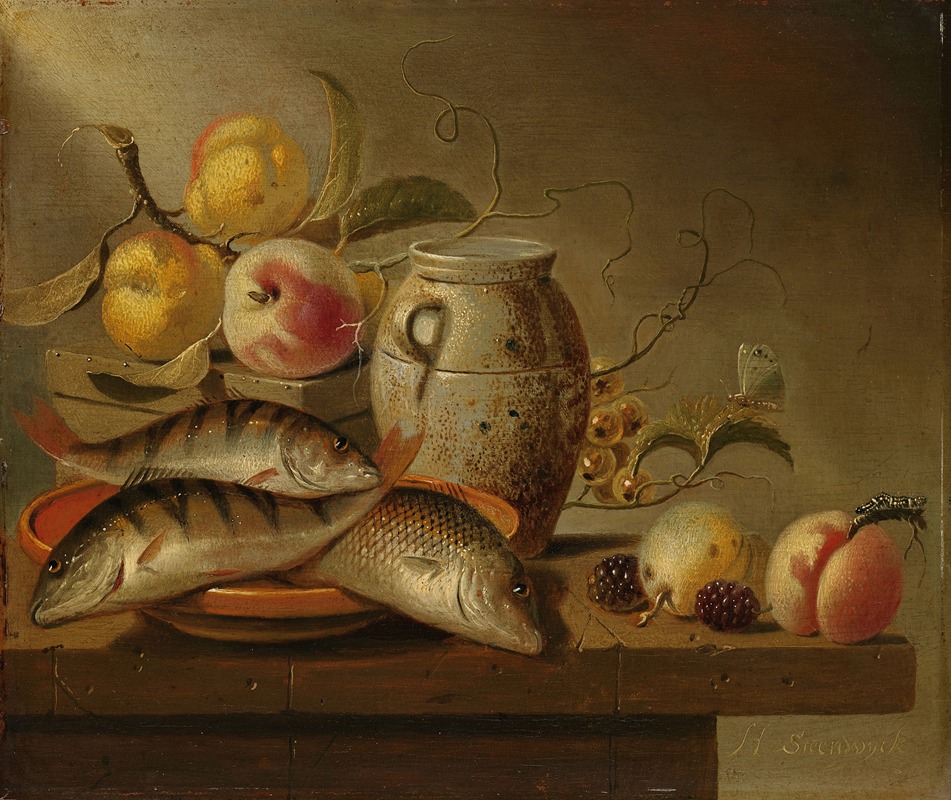 Harmen Steenwijck or Harmen Steenwyck was a Dutch Golden Age painter of still lifes.
Steenwyck was born in Delft, his birth year is a rough estimate based on the appearance of his first painting in 1633. He was the brother of Pieter Steenwijck, also a still-life painter, whose father Evert sent them to learn painting from their uncle David Bailly in Leiden. David Bailly influenced Steenwyck to paint his first work "Vanitas".
Harmen became active as a painter in Leiden between 1628 and 1633. He moved back to Delft from 1633 to 1656. In 1654-1655 he made a trip to the Dutch East Indies. He died in Leiden. Steenwijck is best known for his visual sermon in the painting An Allegory of the Vanities of Human Life which he painted in 1658 at the National Gallery, London.