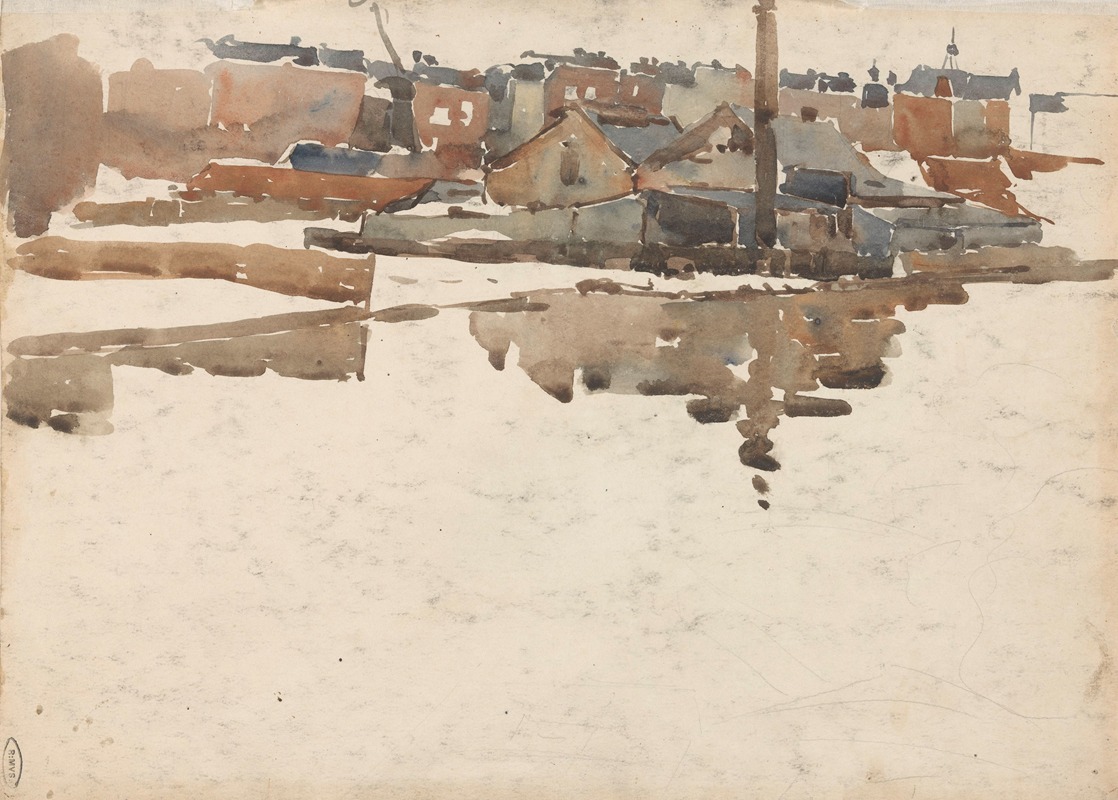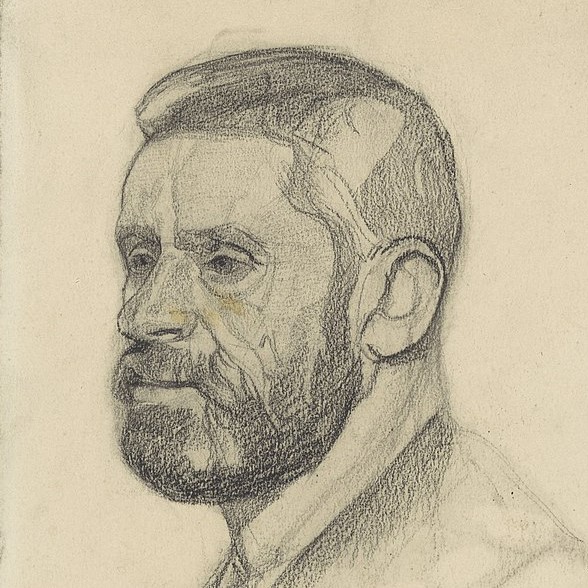 Wilhelmus Johannes Steenhoff , often Willem Jan Steenhoff was a Dutch painter, art critic and art historian and deputy director of the painting department at the Rijksmuseum Amsterdam .
Steenhoff was the son of the blacksmith Wouter Steenhoff and his wife Agatha (nee van Dijk). At the age of fourteen he started to work in a cigar factory in Utrecht, but also occupied himself with drawing and painting. On the advice of David van der Kellen, he enrolled at the Amsterdam Art Academy in 1882. In 1886 he briefly moved to Brussels, where he made a number of paintings and etchings, and returned to Amsterdam to continue his studies at the academy until 1888. In 1889 he married Cornelia Wilhelmina (nee van der Kellen, † 1945). The couple first moved to Terneuzenand shortly afterwards to Belgium. In 1892 they came back to Amsterdam. Steenhoff worked as a craftsman and wrote art reviews for the daily newspaper Het Centrum and articles for De Nieuwe Gids .
In 1899 Steenhoff published an article about the Dutch painter and etcher Hercules Seghers . Johan Philip van der Kellen, director of the Amsterdam printing company, advised him to apply for an assistant position at the Rijksmuseums. He was hired but continued to write articles and contributions for the weekly De Amsterdammer . In 1905 he was appointed deputy director of the painting department under Barthold Willem Floris van Riemsdijk (1850–1942). Initially, he dealt with reorganizing the museum's collection and in 1903 published a new catalog. Steenhoff had a penchant for modern and contemporary painters such as Vincent van Gogh and Paul Cézanneand took care of the expansion of the collection. For his department he received three paintings by Van Gogh on loan from Johanna van Gogh-Bonger and her second husband Johan Cohen Gosschalk.
Steenhoff worked as an art critic for the newspaper De Nieuwe Amsterdammer from 1914 . In 1922 he married Johanna Jacoba "Coba" (nee Snethlage), with whom he had a son who was born in 1907. In 1924 he was dismissed by Frederik Schmidt-Degener (1881-1941), the new director of the Rijksmuseum. He moved to The Hague with his wife and became director of the Mesdag Museum . Here he cataloged the paintings and drawings of Hendrik Willem Mesdag. In 1926 he wanted to organize a Van Gogh exhibition there, but the Mesdag heirs did not allow it. In 1928 he retired. His wife left him and went to a monastery. In 1930 he took part in a Van Gogh exhibition in the Stedelijk Museum in Amsterdam and again published a catalog. In addition to his museum work, he was also active as a watercolorist, lithographer, painter, etcher and draftsman. He died after visiting South Africa.